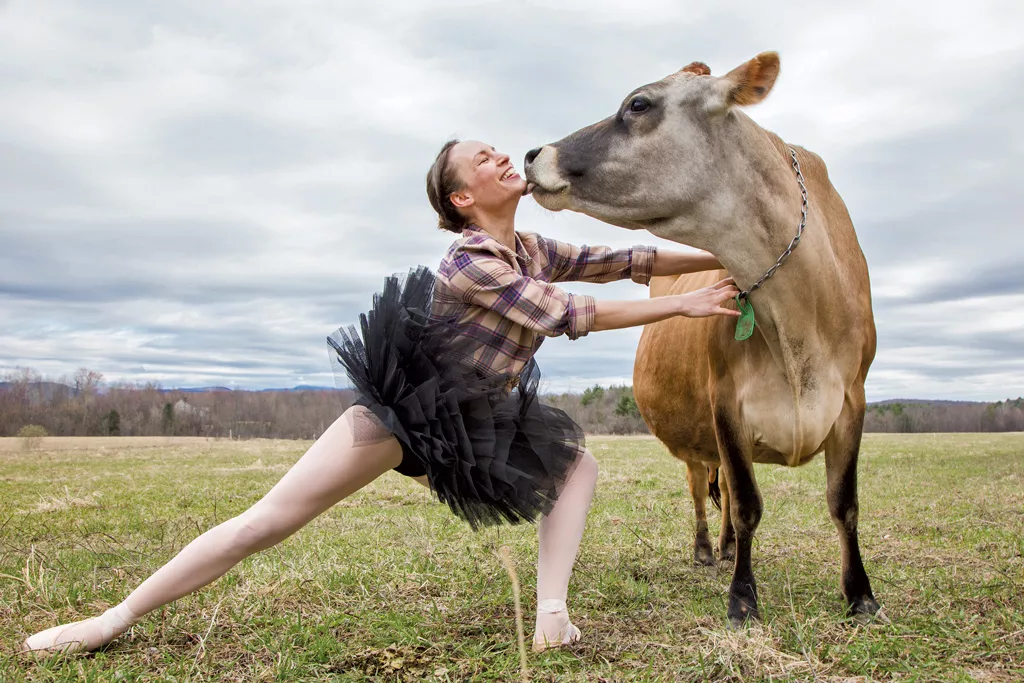 Courtesy of Joey Jones @ Photospoke
Megan Stearns
Farm to table. Farm to school. Farm to fork. And farm to ballet? Yes, Vermont is now the birthplace of a unique ag-inspired art movement that's taking root this summer.
Conceived by Vermont native Chatch Pregger, the Farm to Ballet Project is a full-length production with 18 dancers that tells the story of a farm from spring through fall. It's "intended to celebrate Vermont's farming culture while expanding classical ballet's audience," according to the project's website. The performances will happen August 1 through 23 at agrarian sites in Dorset, Shelburne, Charlotte, Poultney, Barnard and Essex Junction.
Pregger's motivation for the project can be traced all the way back to his childhood. "When I was little," he says, "my family took a trip to Yellowstone National Park. I remember signs everywhere saying not to feed the bears because the preservatives in human food would make them sick. After that, we started to eat very healthy."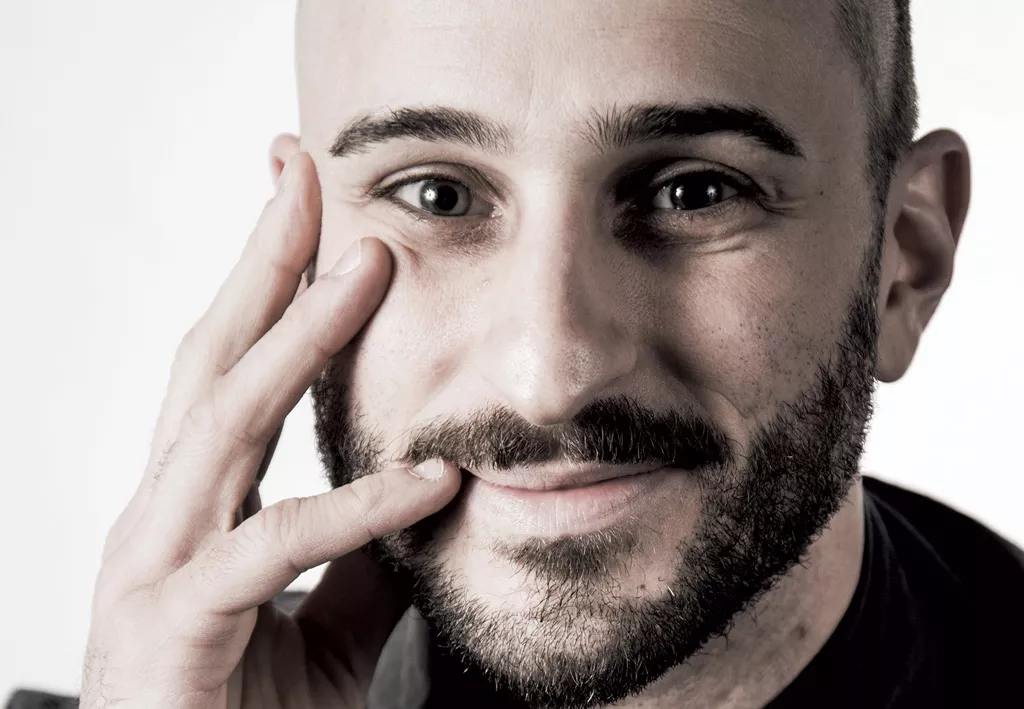 Courtesy of Tim Barden
Chatch Pregger
Now with two young children of his own, Pregger says, "The organic and local food movement was one of the things that brought my wife and me together. We eat organic and local as much as possible."
In addition to a passion for healthy food, Pregger, 35, brings an accomplished dance résumé to his ag-art project. He grew up in Fair Haven and left at age 15 to attend the Nutmeg Conservatory for the Arts in Connecticut. In 2000, he joined Boston Ballet and participated in the New York International Ballet Competition. Pregger went on to dance with companies in Washington, D.C., Houston and other cities. He returned to Vermont in 2005 and lives in Winooski.
These days, Pregger stays busy teaching eight adult ballet classes a week at Spotlight in South Burlington; in July, he will direct the ballet program at Green Mountain Performing Arts in Waterbury. He decided to choreograph and produce the full-length Farm to Ballet production in part to give his students an opportunity to perform. "Many of these folks have never been onstage before," he says.
During a recent rehearsal of Farm to Ballet in South Burlington, Pregger guides his dancers through a challenging routine, perfecting each section through repetition.
The ballet tells the story of life on a farm, set to Vivaldi's The Four Seasons. "The production starts with the geese returning for the spring and then the farmer planning out the farm," Pregger explains. The subsequent pieces move through the seasonal stages of planting, irrigating, tending and then harvesting the farm's produce. Scenes feature geese, bees, an apple tree, a salad and a pas de deux with the farmer and the weather-vane rooster. "The ballet ends with a celebratory farm-share pickup scene, just before the geese fly south for the winter," Pregger says.
For his choreography, Pregger has reinterpreted classical variations and corps de ballet ensembles from traditional ballets — Swan Lake, Giselle, The Sleeping Beauty and Coppélia, among others. Much of the movement has been adapted to ensure that the dancers can perform on grass, since their outdoor venues will have no actual stage. That means no pointe shoes and no turns for the dancers, but lots of jumping. On-farm rehearsals will start in July.
All volunteers, the dancers are regulars in Pregger's popular adult ballet classes who run the gamut from experienced dancers to newbies at the barre. One of the former is demi-soloist Lindsey Slan Halman of South Burlington. The 36-year-old teacher and mother of a preschooler danced in her Maryland hometown until her early teens, then returned to ballet when she discovered Pregger's adult program.
Zoë Marr Hilliard, 29, has been dancing for nearly 23 years. She grew up in Hubbardton and earned her bachelor's in dance and sculpture at Smith College. For this project, she has been cast as the Queen Bee in the "Pollination" dance. "Chatch is taking classical ballet and making it accessible to Vermont audiences in a way that's appealing to all ages — dance enthusiasts, farmers and locavores alike," says Hilliard, who now lives in Sudbury. She describes the performance as "beautiful, creative, clever, funny and touching."
The star of the show, in the role of Lead Farmer, is 33-year-old Megan Stearns, who says she moved to Vermont in 2009 after realizing she was on the wrong career path — playing minor roles in LA film projects. Stearns discovered Pregger's ballet classes soon after she relocated to Burlington, longing to get back to dancing after a long hiatus.
Stearns studied ballet from age 9 at a pre-professional level, but gave it up to attend the University of Virginia, from which she graduated in 2003. "By the time I reached high school, ballet had become a grind for me," she says. "I felt like I was missing out on other things."
An artist and the creative director of Let's Grow Kids, a statewide public-education campaign, Stearns says she now has a deeper appreciation for the art form, not to mention that it's "the best workout regimen I've ever found!" She's excited that her brother, Cory Stearns, a principal dancer with the American Ballet Theatre, will come to see her perform in Vermont.
"I believe watching ballet at a farm will be a totally new experience for him," Stearns says. "My character is strong, confident, grateful for her crops and adoring of her animals."
Pregger says all the dancers have participated in the project in ways beyond performing — from helping with fundraising to making costumes. His enthusiasm for linking agriculture to ballet appears to be contagious.
And he's not done thinking about ways to strengthen Vermont's local food systems. Pregger says he's brainstorming ways to bring Farm to Ballet to so-called "food deserts," where access to healthy, affordable nutritional options is limited. "I am a ballet dancer, not a farmer," he says, "but I think healthy food production is crucial to a healthy society."
You might say Pregger is betting the farm that this project will "spotlight Vermont as a place where agriculture, arts and community come together."