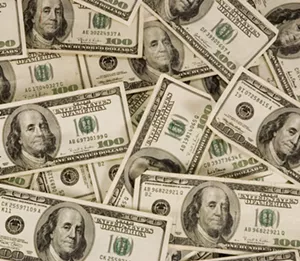 Patrick Bryk | Dreamstime.com
They have addresses near unassuming town squares or off dirt roads in quiet corners of Vermont. Charitable family foundations with millions of dollars in assets are often based where few neighbors even know they exist.
"In a place like Vermont, there are many people who do not want to be known in their communities as wealthy," said Christine Zachai, who runs a philanthropy consulting business in Montpelier. "They want to be able to go to the store in Carhartts and gardening shoes and be able to pick up milk and a loaf of bread without being asked for money. They want to be generous without having all their neighbors know to what degree they're being generous."
A Seven Days review of the latest U.S. Internal Revenue Service records shows there are at least 301 nonprofit foundations registered in Vermont, jointly controlling $780.8 million in assets as of 2016. Some of those are associated with a library or a school, a business or a historical society, and aren't family-run. But many of the best endowed were started by a wealthy business executive, bear a family name and help multiple generations of well-to-do relatives funnel philanthropic dollars.
The Pomerleau family foundation has $2.4 million in assets. Ben & Jerry's cofounders Ben Cohen and Jerry Greenfield control foundations with $4 million and $2 million respectively. Former Keurig Green Mountain mogul Bob Stiller is sitting on $22.9 million, according to 2016 IRS documents.
Less well-known families run foundations, too. Some have deep roots in Vermont, while others made their fortunes elsewhere. They support an array of causes, including environmental groups, food banks, contemporary art ... and Thomas Jefferson memorabilia.
Foundations are governed by a board of directors, often composed of family members, and are required to detail their assets and donations annually. Other than that, there are few rules. Generally, foundations must spend an average of 5 percent of their assets every year.
Some foundation officials take no pay. Others earn six-figure salaries for doling out chunks of their family's fortune: Unlike traditional charities, family foundations enjoy more flexibility in accounting for their administrative and overhead costs. A recent example: President Donald Trump has drawn criticism for using money from his foundation to make political donations, pay legal fees and buy large portraits of himself.
"The private foundation arena has had abuses — 'I'm going to set it up, fund it and have my son be the executive director, and I'm going to pay him a boatload of money in that role,'" said Burlington estate planner Mark Melendy. "But for the vast majority of people, it really is in my mind summed up in one word: control. Control of where the assets are going to go, and control of what the assets are going to be."
Here is a look at several of the family foundations that control lots of cash in the Green Mountain State.
Orton Family Foundation, Shelburne
Assets: $17.6 million
2016 donations: $0; $2.2 million in operating expenses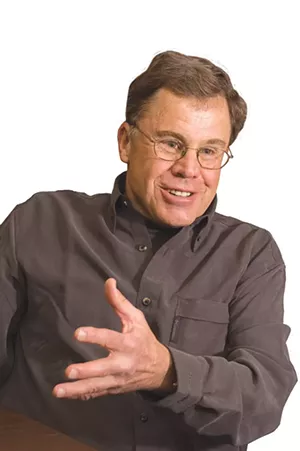 Matthew Thorsen
Lyman Orton
Since Lyman Orton's parents founded the Vermont Country Store, the shop in tiny Weston has grown into an 600-employee retail empire. Orton uses the family foundation for one cause: spreading the gospel of what he calls the "heart-and-soul method" of better community building.
Orton was inspired to improve municipal planning in small towns by the tumult he witnessed while serving on the Weston Planning Commission as it debated a proposed animal amusement park.
"There is a threat to what I call the backbone of America," he said. "Urban centers get all the money, all the attention, all the population. If small cities and towns fade away ... we've lost the essence of America."
Orton's foundation doesn't donate to causes. Instead, it funds the Shelburne-based initiative Community Heart & Soul, which works with government officials, businesses and residents to collaborate and find ways to improve their communities, according to its website.
"None of my family gets a red cent out of this thing," Orton said. "We put money into it."
In recent years, the foundation helped Biddeford, Maine, redevelop a former textile mill and assisted McComb, Ohio, in coming up with a plan to revive its downtown after a large retail store closed.
Annual contributions to the foundation go entirely to staffing the nonprofit — including $201,000-a-year executive director David Leckey and 11 other employees.
Three Thirty Three Foundation, Stowe
Assets: $43.7 million
2016 donations: $1.6 million
One of the largest family foundations in Vermont is run by the Dreissigacker family, which founded Concept2, a Morrisville-based manufacturer of high-end rowing equipment.
The family's roots are in athletics. They claim at least five Olympians, including recent biathletes Emily and Hannah Dreissigacker. Family members bought the Craftsbury Outdoor Center in 2008 and turned it into a nonprofit outdoor sports playground.
The foundation's assets have grown rapidly in recent years. Concept2 kicked in $3.4 million, and family members chipped in $6 million more in 2016. Foundation board members Peter, Bari and Marlo Dreissigacker take no compensation for their efforts.
The foundation's sole gift last year reported to the IRS was $1.5 million to Fidelity Charitable. The multinational asset manager invests philanthropic dollars and enables donors to make hassle-free donations to charities from their accounts.
So where did the Dreissigackers' money go from there? The family declined to comment, and the Three Thirty Three Foundation doesn't maintain a website.
Hall Art Foundation, Reading
Assets: $35.9 million
2016 donations: $2.5 million
Portrait of Ethel Scull by Andy Warhol
The Hall Art Foundation was founded in 2007 to share contemporary art owned by Andrew and Christine Hall. Andrew is a hedge fund manager whom Bloomberg News once dubbed an "oil-trading god." He made national headlines for receiving a $100 million bonus from Citigroup in 2008 — the same year the federal government spent $45 billion bailing out the troubled bank.
The foundation and the Hall family control more than 5,000 works by several hundred artists, including Andy Warhol.
Although Andrew and Christine are residents of Palm Beach, Fla., their foundation is registered in the tiny Windsor County town of Reading, where Andrew owns 2,400 acres, about 10 percent of the town's total land, according to a 2016 Vermont Standard story.
On one of those parcels, a former dairy farm, the foundation runs an art gallery in a converted 19th-century stone house and three barns.
The family also owns the Schloss Derneburg Museum in a castle near Hannover, Germany, and partners with the Ashmolean Museum of Art and Archaeology in Oxford, England. Closer to Vermont, they have collaborated with funky MASS MoCA, more formally known as the Massachusetts Museum of Contemporary Art, in North Adams, Mass., not far from the Vermont border.
The foundation's most recent donations went to those non-Vermont institutions.
The Halls' daughter-in-law, Reading resident Maryse Brand, pulls down $120,000 annually as the foundation's director. Brand responded to an initial inquiry from Seven Days but declined to answer further questions.
The George W. Mergens Foundation, Milton
Assets: $19.8 million
2016 donations: $447,000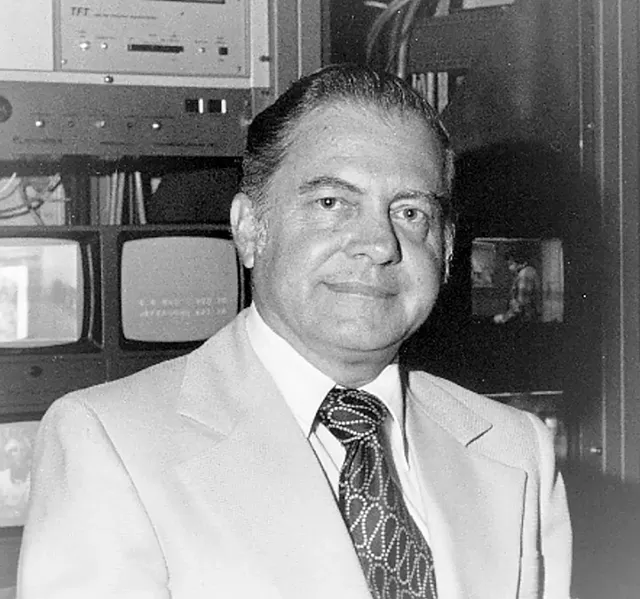 Mechanical engineer and inventor George Mergens was living in Florida when he secured several patents in the film analysis and processing industry. He received an Academy Award in 1971 for inventing a tool that allows color negatives to be enhanced for both still photos and movies, and one of his biggest inventions was marketed by the Eastman Kodak Company.
His wife and children started the foundation in 1994, several years after his death. Son Paul had already moved to Vermont. The foundation has since donated $6.5 million in more than 475 gifts, mostly focused on helping youth, according to their website.
Last year the foundation's largest beneficiary was Rice Memorial High School, which received $102,500. Other donations went to the Vermont State Mathematics Coalition in Essex Junction ($5,000), Camp Ta-Kum-Ta in South Hero ($11,000) and the Birds of Vermont Museum in Huntington ($1,000).
That same year, the foundation's directors claimed almost as much in compensation as they donated to charities, tax documents show. Paul and George's granddaughter, Rachel, both Milton residents, along with an unrelated board member, got paid a combined $360,000 in compensation and benefits.
The work is like "running a regular corporation," said Paul. "It's a full-time job, and it requires a lot of knowledge in the nonprofit area. We don't just sit down and write checks every month."
Maverick Lloyd Foundation, Sharon
Assets: $5.5 million
2016 donations: $366,500
Wikipedia
Samuel Augustus Maverick
For decades, Arthur and Anne Berndt ran their family foundation out of a Windsor County farmhouse. But its roots are in the heart of Texas. The family traces its wealth to Samuel Augustus Maverick, a Civil War-era land baron who rose to political power in San Antonio. His last name was the origin of the word "maverick." The lineage also includes feminist and suffragist Lola Maverick Lloyd and muckraking journalist Henry Demarest Lloyd.
The latter is the great-grandfather of Burlington-based peace activist Robin Lloyd. She and Arthur Berndt are cousins.
In honor of their family's legacy of championing progressive causes, the foundation focuses on environmental and social justice organizations. Last year it gave $150,000 to Vermont's Energy Action Network, $50,000 to the NAACP Legal Defense Fund and $30,000 to the Vermont Natural Resources Council. Fourteen other organizations got checks, as well.
Arthur Berndt told Seven Days that the foundation once had a paid staffer, but he and his wife long ago decided to do all the work themselves. Unlike many family foundation board members, they take no compensation.
Nor do they accept grant applications, because Berndt knows which organizations he wants to help. He said his philanthropic philosophy has evolved: He once preferred to donate to a specific project or to erect a building, but he gave that up.
"We've come to understand that the hardest money to raise for nonprofits is the general operations money, and it's also the most important," Berndt said. "For us, it's a matter of doing good work on Earth while we're here. And not having an edifice complex."
Berndt said he wasn't surprised that few Vermont foundation backers agreed to be interviewed. He said he and his wife went to one fancy charity ball long ago and didn't feel comfortable; he suspects many Vermonters of his ilk also dislike the spotlight.
"People who live in Vermont want to be part of the community and don't need to advertise what they do," he said.
Anne passed away last year. The couple's daughter plans to join the board of directors and keep the foundation going for another generation.
The Jefferson Legacy Foundation, Ripton
Assets: $428,000
2016 donations $1,175
Dreamstime
Thomas Jefferson
You might assume this foundation is run by a bunch of rich people named Jefferson with concerns about their legacy. You'd be wrong.
Rather, the foundation is dedicated to "celebrating, applying and raising awareness of Thomas Jefferson's living legacy in a modern world," its IRS paperwork states.
What the heck does Jefferson have to do with Ripton? Sydney Stokes Jr. lives there, and he's really into our nation's third president.
Stokes, a former member of the New York Stock Exchange, launched the foundation with his father's help in 1991. He amassed a collection of 3,000 books about Jefferson and intended to open a library and scholarly retreat at his 105-acre spread. Stokes also explored financing a film script about Jefferson and gave talks at local schools. History community big shots such as author David McCullough and filmmaker Ken Burns once sat on the foundation's board.
Stokes did not respond to messages from Seven Days. But the foundation's ambitions appear to have been curtailed. Its website indicates that the foundation is looking to move to Jefferson's home state, Virginia, and last year it gave away just $1,175, though it paid two board and staff members $18,000 combined.
The foundation donated $500 to the University of Virginia, which Jefferson founded, and gave Hildene, the former home of descendants of Abraham Lincoln, in Manchester, a $675 bust of — you guessed it — Thomas Jefferson.
Correction, April 4, 2018: Community Heart and Soul is an initiative of the Orton Family Foundation. Also, Lyman Orton's parents founded the Vermont Country Store. A previous version of this story contained an error.