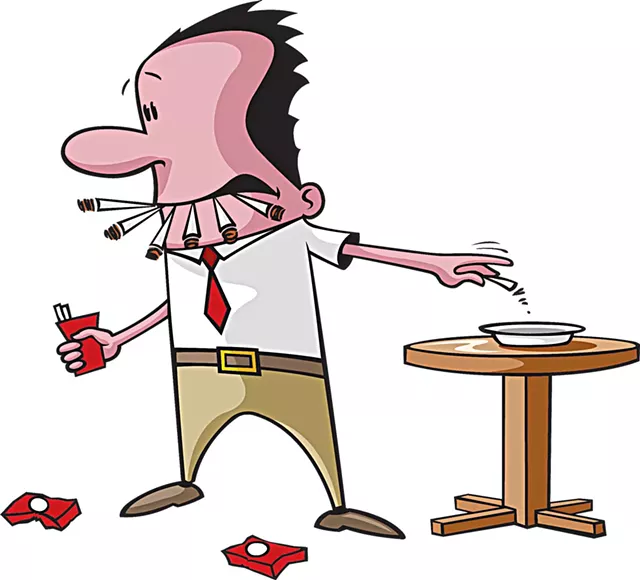 Dear Reverend,
Every year I make resolutions — to be healthier, to be in better financial shape, that sort of thing. Nothing ever sticks, and I wind up depressed and mad at myself for not making any changes. How do people do it?
Wilted Willpower (male, 45)
Dear Wilted Willpower,
I'm not sure who came up with the whole "New Year, new me" resolution idea, but it's a bunch of bologna. January 1 is just another day, and you're the same person you were the day before. Big changes don't happen overnight — especially if you spent that night whooping it up, swillin' Champagne.
Chinese philosopher Lao-tzu is credited with saying, "A journey of a thousand miles begins with a single step." The problem with New Year's resolutions is that people focus on the end of the journey rather than on that all-important first step.
Instead of telling yourself you're going to lose 50 pounds, resolve to lose five. And then do it again. And then eight more times. Instead of quitting smoking cold turkey, cut down gradually. Make small changes that will eventually lead to the big goal. Be patient with yourself, and don't forget to do a little pat-on-the-back reward as you reach those milestones along the way.
We also tend to make resolutions about doing things that we don't really like to do. If you haven't exercised in a long time, joining a gym or deciding to run a marathon might not be the way to start. Get yourself a good pair of sneakers and go out for a walk a few times a week. Take yoga classes with a friend. Make your goals enjoyable and attainable to keep the momentum going.
Whatever you do, don't beat yourself up when you slip or if you aren't getting the results you want as quickly as you'd like. Humans are creatures of habit, and it can be incredibly hard to change your behavior. Celebrate the fact that you care enough about yourself to give it a shot.
Good luck and God bless,
The Reverend