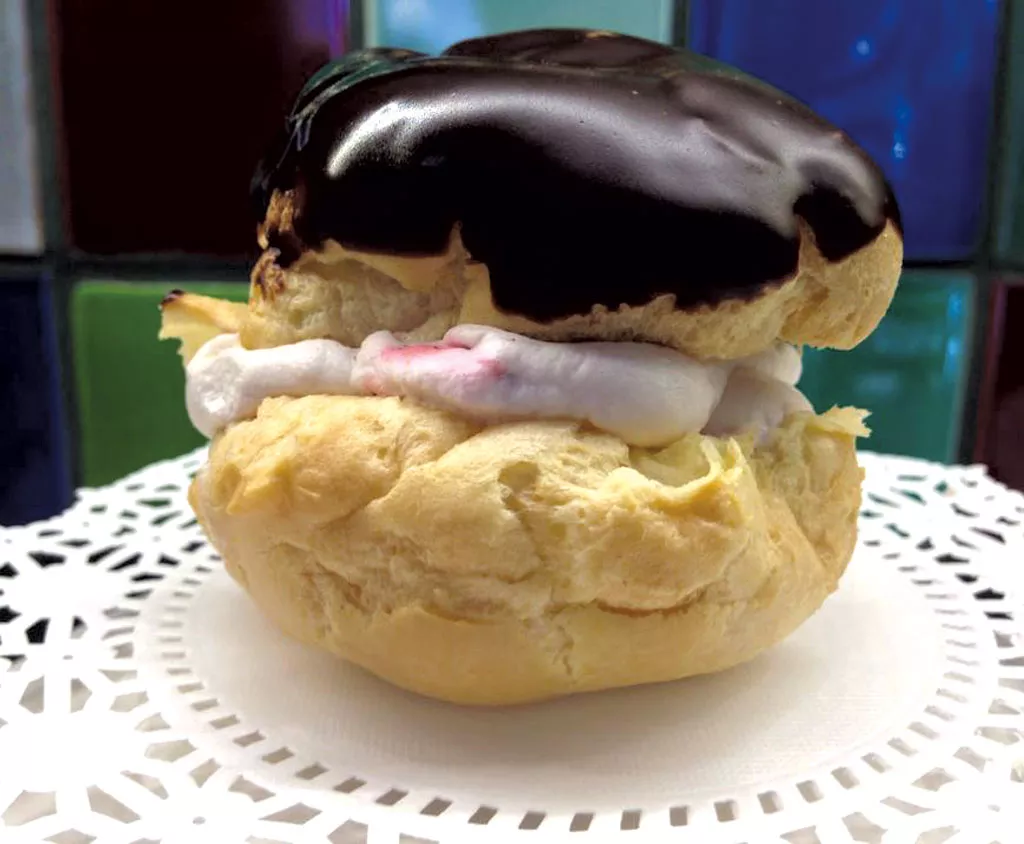 Evelyn Martin admits she isn't one for self-promotion. The owner of brand-new St. Albans bakery Evelyne's on Center (the spelling discrepancy is intentional) seems almost afraid to toot her own horn. She tells a reporter she's just a self-taught Vermont farm girl — then lets slip that she was Sneakers bistro's original breakfast baker and has been a pastry chef at both the first incarnation of Waterworks and the Daily Planet.
Wednesday through Friday, Martin puts those skills to use at her pâtisserie and market at 15 Center Street. (It's also the home base for her 14-year-old hobby bakery, Vermont Pure Maple Kisses.) She opened Evelyne's officially on Valentine's Day — an appropriate date for a business whose most popular items have so far included fruit-filled cream puffs, individual pineapple cheesecakes and Martin's signature maple latte cake.
While the experienced baker gives much of her attention to cookies, tarts and one-person cakes, Martin has more to share. She sells her baguettes and oatmeal-walnut bread with local cheeses. The daughter of French Canadian immigrants, she also crafts highly traditional chicken liver mousse topped with a shiny layer of aspic and decorated with vegetables shaped like a bright floral bouquet.
Other savory options at Evelyne's include vegetable crostati and another nod to Martin's heritage: tourtière hand pies served with homemade Québécois ketchup. As Martin slowly rolls out additional inventory, she'll add more charcuterie, including a selection of salami and acorn-fed Westphalian ham.
Evelyne's is a return to the culinary world for Martin, who spent the last several years in the telecommunications business. After her job was downsized, "The itch came back," she says of baking. Locals with an itch for her desserts can find them not only at Evelyne's but at Jeff's Restaurant and the Traveled Cup coffee shop in St. Albans, and in summer at Hudak Farm Stand & Greenhouse in Swanton.