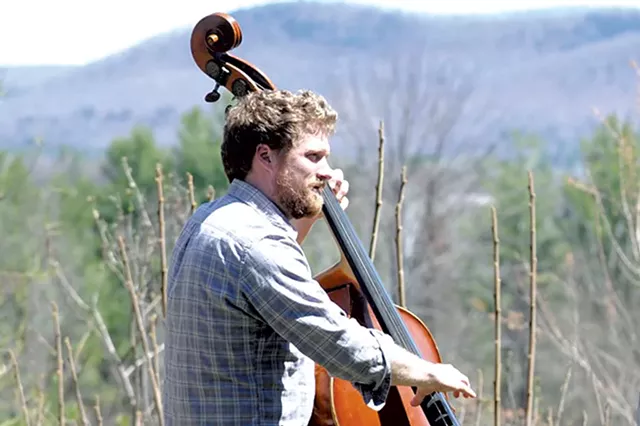 Courtesy of Evan Premo
Evan Premo
When Wolcott poet David Budbill died on September 25, 2016, a New York Times obituary remembered him as a poet "who celebrated simple pleasures and ordinary people" with a "buried ... streak of cussedness." That range of tone caught Marshfield composer Evan Premo's attention. He honored it when he chose five Budbill poems to set to music in a song cycle.
"Damn all you / false masters of serenity," rails the fourth poem of the cycle, from Budbill's 1999 volume Moment to Moment: Poems of a Mountain Recluse. The last, from Happy Life (2011), closes peacefully: "I've led a happy life / doing what I want to do. / How could I be so lucky?"
Premo wrote his song cycle, titled Songs From a Mountain Recluse, for soprano, flute, double bass and piano. Capital City Concerts, which commissioned it, will premiere the work on Saturday, April 22, in Montpelier. The evening's program, called "Poem Music," also includes pieces by Franz Liszt, Gabriel Fauré and others. Premo's wife, Mary Bonhag, will sing Songs, accompanied by Premo on double bass, Maryland-based pianist Jeffrey Chappell and CCC artistic director Karen Kevra on flute.
Kevra, of Cornwall, said the commission began with the idea of putting out a call to the community for poems, from which Premo would choose some to set to music. But the scale tipped when Nadine Budbill, the poet's daughter, who lives in Marshfield, saw the submissions request on a flier and sent in a selection of pieces by her recently deceased father. Kevra and Premo reenvisioned the commission as a way to honor a revered Vermont poet.
Premo says he met David Budbill once on a playground — Premo has two young boys; Budbill had a granddaughter. Bonhag met him when she sang the lead role in a recent revival of A Fleeting Animal, an opera based on Budbill's poems about a small Vermont town he called Judevine. (Brookfield composer Erik Nielsen wrote the score and Budbill the libretto.) But, Premo says, "I feel I really got to know [Budbill] through his poems."
In the four volumes he read, Premo found the writer's close observation and love of nature compelling. Moved by a poem about a carcass scattered in the woods, representing the cycle of life, the composer set it to "as beautiful music as I could write." He was also "gratified" to read a poet who wrote so often about the struggle of being an artist, particularly in Vermont.
The poem "Dilemma," which Premo turned into a one-minute song, reads wryly, "I want to be famous so I can be humble about being famous. What good is my humility when I am stuck in this obscurity?"
"It's funny, but it's also a truth," says Premo. He and Bonhag copresent their own concert series, Scrag Mountain Music, and carve out a living with performance and teaching gigs that involve constant travel.
Budbill's pared-down, direct style lends itself well to songs, according to Premo. The composer describes his music as simple and accessible, influenced by folk and popular music and containing "a clear tonal center."
Kevra says it was an easy decision to ask Premo to write CCC's third commission. When she presented the composer's "Artemis in the Oak Grove," for double bass and piano, on a CCC program several years ago, "it was far and away everybody's favorite piece." Kevra asked Premo and Bonhag to perform Seasonal at her 2016 wedding. "I'm getting shivers remembering it. It was perfect," she says.
"Evan's music has an emotional depth and honesty, a sense of color and wonder and intimacy. And that's just who he is," Kevra continues.
She has read many of Budbill's poems, she adds. The two were fellow flute players: Budbill played the Japanese shakuhachi. A decade ago, a stack of Budbill's books arrived at Kevra's home with a note from the poet, who had just attended a CCC concert.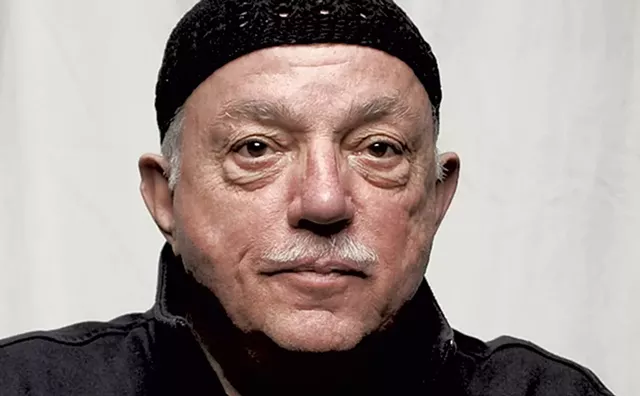 Courtesy of Joshi Radin
David Budbill
By chance, "Poem Music" coincides with a revival of Budbill's play Judevine at Lost Nation Theater in Montpelier. Nadine Budbill is calling the weekend "a Budbill double bill." Audiences can attend Lost Nation's opening-night gala and after-party on Friday, April 21, before heading to the concert the next night. Budbill has arranged a 10 percent discount at Betsy's Bed & Breakfast and the Inn at Montpelier for the double-bill crowd.
Premo is not the first to set Budbill's poems to music. Nielsen has also turned nearly 20 of his librettist's poems into song, including a batch to be performed at a memorial celebration that will take place at the Barre Opera House on Sunday, June 25.
According to Nadine Budbill, music is a fitting way to honor her father's work, which includes a final book of poems, Tumbling Toward the End, to be released posthumously by Copper Canyon Press on April 18. David Budbill played trumpet and saxophone, in addition to Japanese flute, and performed often with New York bassist William Parker.
"My dad was always a musician and loved music and loved combining the two," says Budbill.