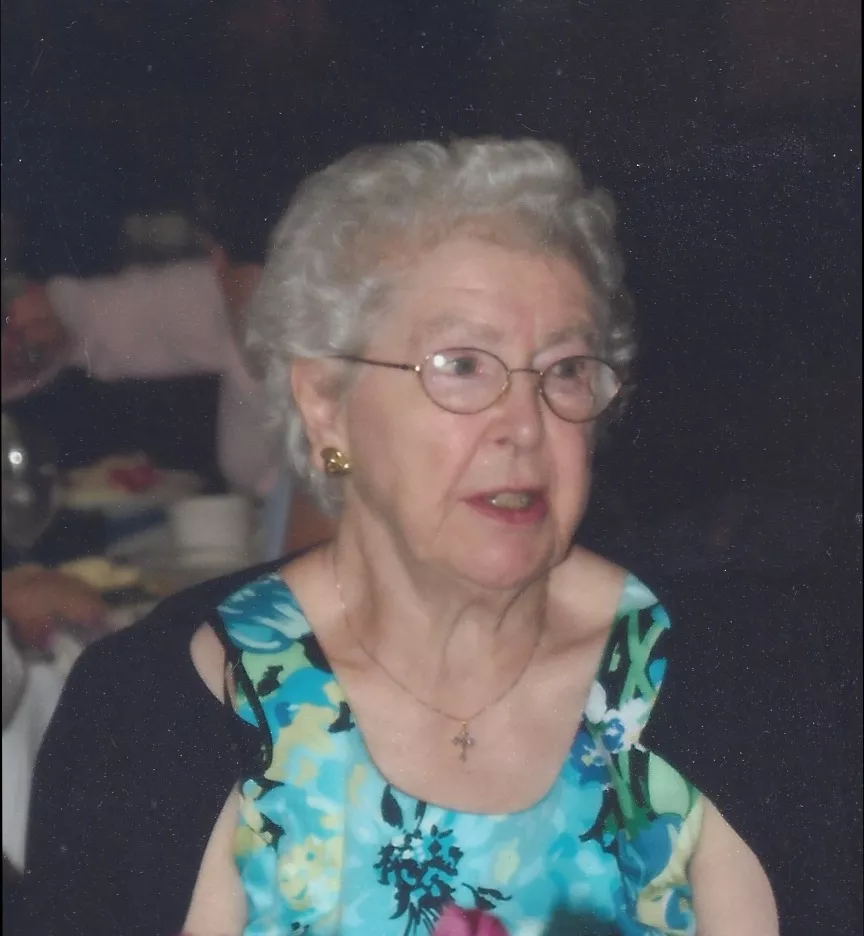 Eva (Tromblay) St. George
Eva (Tromblay) St. George, 93, a longtime resident of Winooski, Vt., died peacefully Sunday, June 29, 2014 at Starr Farm Nursing Center with loving family by her side following a short illness.
Eva was born in Hinesburg, Vt., on June 6, 1921, the daughter of Homer and Alice (Bissonette) Tromblay, and was educated at Hinesburg Hollow School and Hinesburg High School. On November 21, 1941, she was married in Bristol, Vt., to Joseph St. George, who predeceased her in 1973.
Eva was a parishioner of St. Francis Xavier and St. Stephen Catholic Churches, and was a member of Catholic Fellowship, Catholic Golden Age, Daughters of Isabella, Winooski Senior Citizens and AARP.
She is survived by two nieces and their husbands, Alyce and Rheal Morin of South Hero, Vt., and Carole and Earl Southmayd of Peaseville, N.Y.; many great-nieces and -nephews; several great great-nieces and nephews; stepdaughter Alice Villemaire; stepdaughter-in-law Miriam St. George; several step-grandchildren and step-great-grandchildren; and many cousins and close friends.
She was predeceased by her brother, Francis Tromblay; two sisters, Clara Tromblay and Catherine Brown; stepson Paul St. George; and stepson-in-law Kendrick Villemaire. A Mass of Christian Burial will be celebrated on Wednesday, July 9, at 11 a.m. at St. Stephen Catholic Church in Winooski. Interment will follow at Resurrection Park Cemetery in South Burlington, Vt. There will be no visiting hours. Arrangements are with the LaVigne Funeral Home and Cremation Service, 132 Main St. in Winooski. Online condolences can be shared with the family at lavignefuneralhome.com.