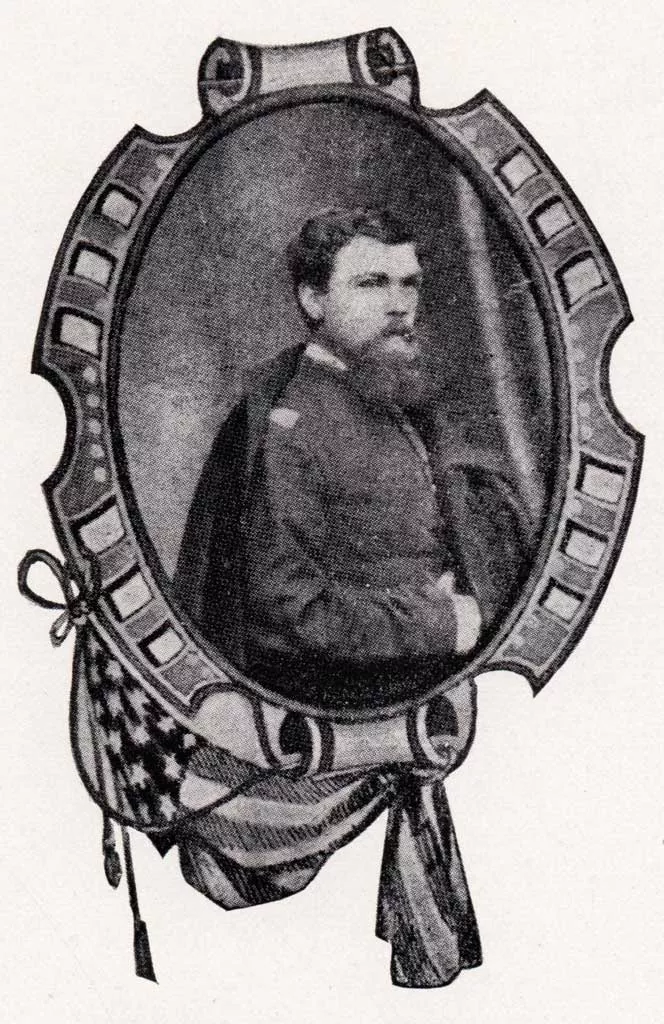 Burlington's newest refugee groups — the Bhutanese, Somalis, Sudanese and Tibetans — might see their futures prefigured in this week's celebration of one of Burlington's oldest refugee groups: the Irish.
"You can point your way forward if you understand where you've been," says Vermont Irish-American historian Bill McKone. "That's true for all the refugees who come here."
A weeklong series of events organized by the Burlington Irish Heritage Festival calls attention to the historical and cultural wellsprings of a once-scorned ethnic group that has assimilated comfortably into American society. The festival builds toward an annual blowout on March 17, St. Patrick's Day. And this year some green-garbed merrymakers will be toasting the 150th anniversary of the first public St. Patrick's Day celebration in Vermont's biggest city.
Prior to 1864, the Burlington Irish observed the feast day of Ireland's patron saint as a purely religious occasion. Avoidance of public revelry was in keeping with the marginalized status of refugees who had come to Vermont penniless and often without English-language skills. Fleeing hunger and repression, the Irish were made to feel unwelcome by many of those who had settled decades earlier in Burlington.
"Prejudice against the immigrants had even been codified by Burlington regulations around 1849 restricting the transport of any Irish to the city by water, threatening steamboat captains with hefty fines of $100 per person," McKone writes in an essay outlining the context for the Queen City's first St. Patrick's Day celebration. Proper, Protestant Burlingtonians shunned the Irish as "destitute carriers of disease, illiteracy and Catholicism," he recounts. The Paddies also had a reputation for heavy drinking, McKone notes in this account drawn from his 2010 book Vermont's Irish Rebel.
What emboldened this vilified community to step out of the shadows on March 17, 1864?
The heroic service of Irish Vermonters in the Union Army during the Civil War, McKone suggests.
A company of mainly Irish volunteers mustered and led by Capt. John Lonergan had "fought with such gallantry at Gettysburg that they won the respect and tolerance of the native Vermonters," McKone writes. President Abraham Lincoln honored Lonergan's courage in the bloody 1863 battle by awarding him the Medal of Honor. Lonergan's heroism is also commemorated in a plaque that was dedicated in Burlington's City Hall Park last summer following a long effort by McKone to win contemporary recognition of the Irish-American warrior.
As an Irish rebel as well as an American patriot, Lonergan understood that oppression could most effectively be countered through confident, cohesive resistance. McKone chronicles the war hero's leading role in "organizing public celebrations and inviting people outside the Irish community to join in the festivities."
Mounted on horseback, Lonergan led members of his Civil War regiment down Church Street to Town Hall, built in 1954 and situated on the same site as today's Burlington City Hall. There, the ladies auxiliary of St. Mary's Church presented Lonergan with a flag. On one side were the symbols of Ireland — a harp and shamrock; on the other, an American eagle insignia. The gift represented the dual loyalty of Irish immigrants to their native and adopted countries.
Following a Mass at St. Mary's on the corner St. Paul and Cherry streets, a big parade streamed through the city's streets. The celebration was capped by a banquet at the American Hotel on Main Street that lasted until the early hours of March 18.
Apparently, though, it was no drunken spree. McKone notes that the Burlington Daily Free Press commended the St. Patrick's Day celebrants for the "good order and propriety" they had displayed.
While quick to salute the sobriety of his Vermont ancestors, McKone, 76, is not one to spurn the mix of drink and ethnic identity. Asked in an interview last week to comment on the anticipated behavior of the crowds surging toward Rí Rá Irish Pub on Church Street this weekend, the white-bearded historical re-enactor declares, "I'd probably be trying to push to the front." He offers a "non-judgmental" assessment of what St. Patrick's Day has become — in Burlington and just about everywhere else in America.
"It's been a fabulously successful marketing tool," McKone says. "It's made the world aware of Irish heritage."
Burlington Irish Heritage Festival events taking place in the run-up to this year's St. Patrick's Day include a March 12 workshop on "Finding Your Irish Roots" at the Vermont Genealogy Library in Fort Ethan Allen; a March 13 Irish dinner at North End Studios in Burlington; and a March 14 Fletcher Free Library reading by University of Vermont professor Angela Patten, author of High Tea at a Low Table: Stories from an Irish Childhood. For a full listing of events, visit burlingtonirishheritage.org/festival-2014.