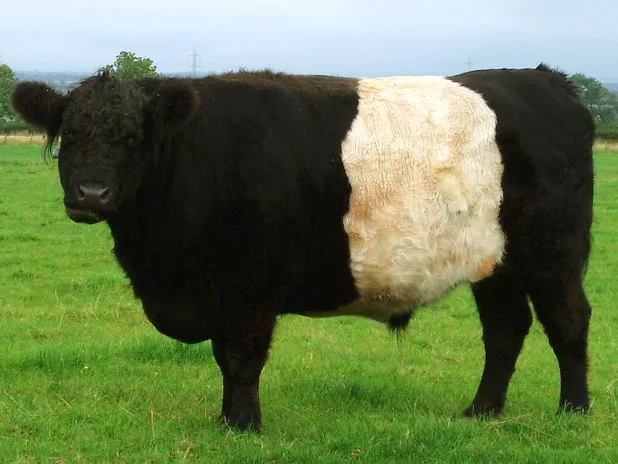 There's new life at the Lincoln Inn. Caitlin Bilodeau and John Delpha are opening The Belted Cow, a contemporary-American bistro that will replace the coffee shop inside the Essex Junction landmark.
The couple is uniquely qualified for the job. Delpha, a Johnson & Wales grad and award-winning cuisinier, did stints at famed Boston restaurants Clio and Mistral. He was executive chef at La Campania in Waltham when Zagat awarded it 28 points out of a possible 30 — "one of six in Boston with such an honor," Bilodeau notes proudly.
Bilodeau is no slouch, either. She's an Olympic fencer who competed in the Seoul and Barcelona games. After retiring from the sport, she was human resources manager at IKEA Canada. In short, she means business.
The 70-seat eatery will have local ingredients on the menu and a fun, welcoming vibe. "We're hoping to have a big communal table, and you can come in as a single, couple or group and have open seating there," Bilodeau explains.
The "nice architecture" of the room lends itself to classy fare, and the pair plans to make sure the music is engaging. "We're both really passionate about what we do and really want to create a great atmosphere," says Bilodeau.
Although they're not running it, the couple will also prepare pub food for Alexander's Pub & Grill, located elsewhere in the inn.
The bistro's unusual name refers to a rare Scottish cattle breed. The animals have black bodies and a thick white "belt" around the midsection. Bilodeau and Delpha chose it from hundreds of options brainstormed during their yearlong search for a place to call their own. Bilodeau says, "It was one of the first names we came up with, and it just kind of fit the space."
******
Beer enthusiasts Scott Kerner, Matt McCarthy and Langdon Street Café cofounder Wes Hamilton were thinking big when they first tossed around the idea of opening a business in Montpelier: "a brewpub," recalls Kerner, who tended bar for years at the Black Door Bar & Bistro. But, given the tough economy, the trio opted to downsize their plans. On May 1, they'll unlock the doors to an intimate Main Street bar, the Three Penny Taproom, located where Damsels clothing store used to be. "The idea with the smallness is that we can do it on a slim budget and do it right," Kerner opines.
The space is limited — it can hold 50 patrons with most standing — but the trio's plans are anything but. Although they won't be able to brew their own, "amazing craft beers from around the world" will spout from 16 taps. "No swill," says Kerner. "You can get something you can't get anywhere else in the state." He's particularly excited about a handful of European-style higher-alcohol beers, which became legal in Vermont in 2008.
Not into beer? The Taproom will also offer wines by the glass and liquor. "Our 'well' liquors will be middle of the road and above," boasts Kerner.
And there will be a finely tuned selection of tapas fare. "We've got 100-percent Vermont cheese, and we're making pickles," says Kerner. "Pickling and preserving is our way of keeping local product year round." To get things started, the trio put up 174 hard-boiled eggs.
It's not all local. "We can't grow olives in Vermont — maybe in 10 years," Kerner jokes. "We'll be doing some nice nut mixtures." Whatever they serve, it will be bona fide finger food: "No menus, no silverware," he intones. "Three penny is Cockney slang for 'the bare minimum.'"
Plans in the works include partnering with chefs for monthly beer-pairing dinners and working directly with cheesemakers on a line of beer-washed cheeses. Hot dishes will appear in the fall.
Says Kerner, "We dreamed of grandeur and some capital startup, and we ended up just doing it."