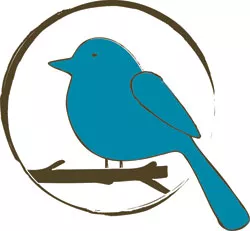 It's been more than a year since Burlington's Tortilla Flat said adios to its 37-year-old home, and the roomy building on Riverside Avenue has sat empty ever since. Now a new eatery is taking up residence there. The Bluebird Tavern, which will offer seasonal and local versions of American comfort foods, is scheduled for an early-summer opening.
The tavern is the brainchild of Sue Bette, a 29-year-old graduate of "a natural-foods culinary school in Berkeley." Bette got interested in running a restaurant while completing a master's at the University of Vermont, and moved to California to earn her culinary degree. She cooked on the West Coast for five years before winging back to the Green Mountains. Returning was "always the plan," she explains. "I've got some roots here."
And now she's building a nest. Although Bette plans to retain the "farmhouse vibe" of the place, she's planning an "extensive remodel." "The building is on the river, and I think it has a lot of potential," she avers.
What will the food be like? Bette — who is already making connections with farmers from the nearby Intervale — is excited about casual fare done right. In addition to familiar entrées such as "good fried chicken," she says, "We're definitely going to have a local burger ... and a wide variety of smaller plates: wings, fun dips, poutine."
There will also be a "pretty extensive list of regional beers" and a "low-budget wine list." Bette guesses she'll have 12 to 15 wines by the glass as well as 50 different bottles of wine "under $50."
Although the restaurant biz is tough, the hard decision for Bette wasn't whether to open a restaurant; it was whether to locate her business downtown. "It took a while to examine that," she admits. In the end, she opted for a place that's "easy for people to get to" and boasts ample parking. "We're hoping to be a destination place," Bette dishes.
After, um, wrapping up renovations, brothers Chris and Mike Hathaway recently opened their new New World Tortilla location at 696 Pine Street. They've shuttered the downtown Burlington and Essex locations.
Although much of their fare — such as Thai chicken burritos and handmade corn tortillas with beef and cheese — is familiar to regulars, the menu boasts a handful of nuevo treats.
"Soups and salads are really the things we haven't offered before on a regular basis," says Chris. "We have a mesclun-cranberry-blue-cheese salad which is pretty popular." The mix is topped with spiced nuts and homemade citrus vinaigrette. There are Caesar and Greek versions, too.
He's also wild about NWT's new soup offerings: "The general manager here is really making some fantastic soups," he enthuses. "It's what I'm eating every day for lunch." Chris is pleased with the creamy winter squash version, as well as a Texas chili made with hearty hunks of chuck roast.
The cheese-steak wrap with provolone and sriracha mayo, formerly a special, is always available. Breakfast should be available "by the end of the month," Chris guesses. The eatery is open until 8 p.m.
But NWT's coolest addition might just be an inedible one: The brothers' new tortilla machine, a stainless steel and glass contraption with a cooling conveyor belt, is up and running. "It has a Rube Goldberg aspect to it," he says of the gadget. The machine has dramatically sped up production, allowing staffers to make lots of creative flavors. "Today I'm baking curry, and cayenne oregano," says Chris.
After extensive renovations, and lots of cleaning, things are cooking again at Charlotte's Old Brick Store. The landmark shop on Ferry Road reopened last Sunday as a community-supported venture. "We have 65 member families," exclaims owner Carrie MacKillop. "Things are going splendidly."
The space now features energy-efficient coolers, an espresso bar and a whole nook devoted to wine.
There's a lot more retail space, too. Although the store stocks a number of conventional products, MacKillop says: "You can come in ... and buy everything you need to make an organic lasagna, organic salad, a nice bottle of wine and a loaf of bread." There's also an "evolving deli and ... an exceptional lineup of beers," she continues. Dairy products come from both Monument Farms and Strafford Organic.
In the morning, commuters headed to or from the ferry can pick up the New York Times or Wall Street Journal along with a breakfast sandwich or a fresh-baked blueberry muffin made with fruit from MacKillop's garden. "We have a great baker who shows up at the crack of dawn," she relates. (Disclaimer: He's my husband. He makes a mean scone).
Aside from aesthetics, what's the biggest difference between the old and new Old Brick Store? "It's not as much as a convenience store as a full-service community grocery," says MacKillop.
Burlingtonians can't get enough Asian. A new noodle shop is headed into the spot formerly occupied by the Blue Plate Ceramic Café on College Street.
Although property manager Coburn & Feeley confirmed the tenor of the new business, the owner has not been available for comment.