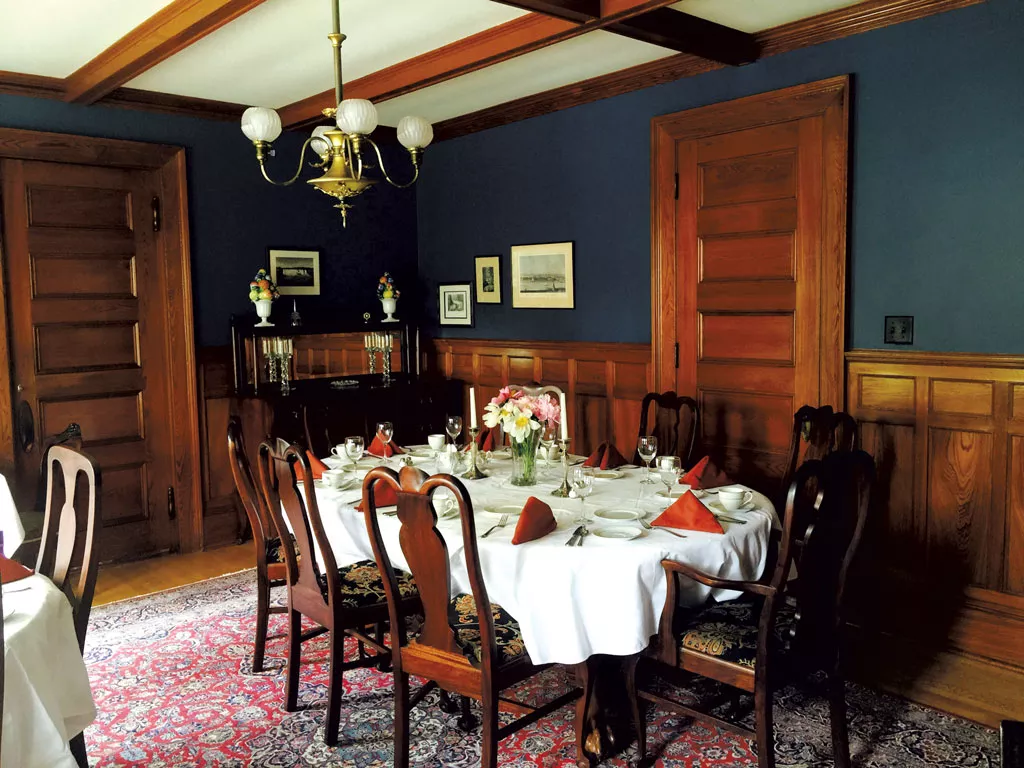 Courtesy Of Jennifer Neville Bright
1906 House
This spring, Jennifer Neville Bright started serving occasional brunches at the 1906 House in Enosburg Falls, the bed-and-breakfast that she renovated and recently opened. As of Father's Day, she will open her doors for weekly brunch — reservations encouraged.
Neville Bright has teamed up with chef Kurtis Rogers, who spent years in kitchens in Portland, Maine, before moving to Enosburg and starting Ampersand Farm. Their weekly service highlights locavore versions of brunch classics. So classic eggs Benedict features Vermont meat butchered and cured at the Enosburg Meat Market, eggs from Rogers' farm and cheeses from Enosburg Falls' Boston Post Dairy. Beers come from 14th Star Brewing, Liftline Brewing and other area brewers.
Neville Bright hopes the fresh, creative fare will make the weekly service a "destination brunch," and notes that the meal is as much about the space as the food. She devoted two years to renovating the former Perley mansion into an inn. "Someone needed to save this house," says Neville Bright, who grew up in Franklin County and also owns the Tabor House Inn in Swanton. "No one had been living here for seven years, and there was talk of dividing that up into assisted living or whatever." She saw too much history and charm in the building to let that happen: "No one had ever painted the woodwork; it still has its original hardwood floors, pocket doors, stained glass and cherry paneling."
While she's starting with brunch, Neville Bright says she hopes to host special dinner events, weddings and other private functions at the historic property. "The idea is that I have this great house, and I can seat 32 people. How else can I share it?"