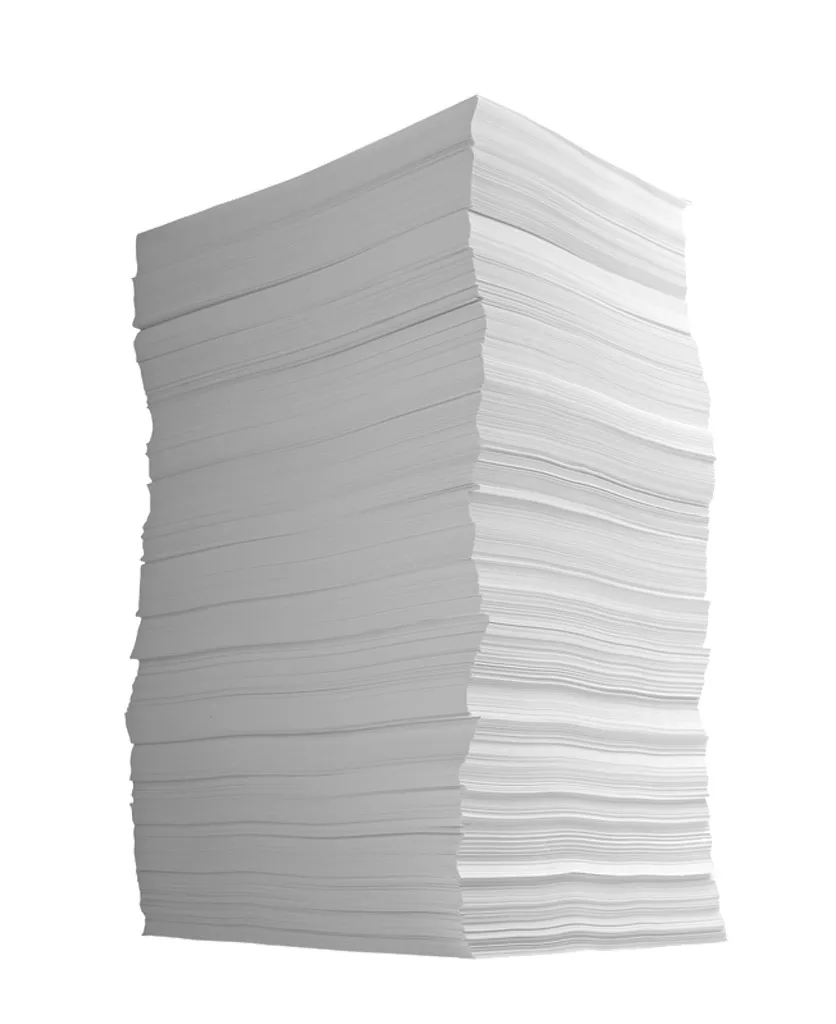 The email excerpts were excised from 3,300 sheets of paper provided by the district
In math, it's customary to "show your work." That's because the calculations en route to a solution may reveal more about the student than his or her final answer.
The same could be said of the Burlington School District, but officials skipped over some key steps when explaining its recent budget crisis. In mid-April, as news about the district's finances grew more alarming, Patrick Halladay, the school board chair, ordered superintendent Jeanne Collins to stop talking to the media. By mid-May, Collins agreed to resign, effective June 30, but she and the board also signed a legal vow of silence. The resignation of her finance director, David Larcombe, the following day generated no more information about the situation.
In search of a fuller and unscripted account of what went awry, Seven Days asked for emails dating back to December exchanged among Collins, Larcombe and four key board members: current chair Patrick Halladay, former chair Alan Matson, current finance committee chair Miriam Stoll and Keith Pillsbury, the former finance chair, who is also resigning on June 30.
The roughly 3,300 pages Seven Days received provide a behind-the-scenes view of this year's budget planning process, during which calculations changed daily and various conflicts arose. Shortly after voters rejected the first budget proposal, the public learned that it had been calculated incorrectly. Last week, a higher budget that corrects for those errors passed by 68 votes; a recount determined the final margin was 71 votes.
There's no smoking gun or "gotcha" moment in the emails, but they illustrate the breakdown in relations between Collins and the board.
Tensions between them predated the discovery of the fiscal year 2014 deficit and the errors contained within 2015 budget proposal. In an email from early January, Matson posed what turns out to be the $2.5 million question.
January 7, 3:58 p.m.
From: Alan Matson
To: David Larcombe, Jeanne Collins, Keith Pillsbury
Subject: Budget deficits and how they hinder the budgeting process

David,

Ideally I would like to ask a particular question or two tonight about what we know today, regarding our FY 2014 budget.

In 2012, we only realized after the budget process that we were going to be in a deficit. This did not allow us to adjust our budget planning process for 2013 appropriately.

Q: Is it possible that the FY 2013 budget deficit will cause the same problem with the FY 15 budget? I want to make certain this process is not rolling over year to year. (I don't think it is... but I would like to hear your assessment.)

Q: Where do you think we are with this year's budget and should we be adjusting any of our spending or revenue numbers for FY 15 to reflect our better information [...]
January 15, 12:36 p.m.
From: Alan Matson
To: Jeanne Collins, Daniel Baron [Consultant]
Subject: Perspective and issue for discussion

I would like to spend as much time, with the two of you, talking about how the significant errors in our budget were uncovered and then presented to the Board.
January 16, 12:49 p.m.
From: Jeanne Collins
To: David Larcombe
Subject: Budget

[...] Also, I want to talk about a meeting of you, me Keith and Alan to walk through the entire budget to see if other questions come up or other possible findings might occur. I know there is a credibility issue right now with Alan and some others and I want to do all we can to nip it and respond to it effectively.
In a later email to Seven Days, Matson explained the "significant errors" he had been referencing: "On the 14th ... the night the board approved the budget that would be on the ballot, there were a couple significant accounting corrections that David made to the budget we were considering. One change was that the deficit from FY 12 had been included twice in the calculation of the tax rate, overstating the tax rate. And the 2nd related to double counting expenditures for internally run tuition programs ... I think it was for On Top and/or Horizons. Both of these had led to overstating our expected tax rate increase to that point."
Hyper-conscious of public reaction, much of the internal strife sprang from how and when to present news to the city at large. The most pointed exchanges took place not in reaction to the discovery of the deficits but during debates about how to disclose them.
In late February, Larcombe uncovered what he thought was an error on his part that would have resulted in a $1.6 million deficit. With assistance from the state Agency of Education, he later determined that he'd made no such mistake, but in the meantime, Matson informed the mayor and city council president of the potential problem. Getting left out of communications among the city administration, board members and the public became one of Collins' reoccurring complaints.

March 19, 10:57 A.M.
From: Jeanne Collins
To: Alan Matson
Subject: Re: Media requests

[...] I am dismayed at the escalation before we know the extent of the problem. I understand you are communicating to the city. Not including me in that communication cuts me off at the knees. Do you plan to work together on this?
During the same incident, Stoll questioned the accuracy of information provided by Larcombe and prodded Collins to be more prompt about explaining the situation to the public: "I urge you to immediately disclose this to the State, City officials and the public, and to do this in a way that is fully transparent, deliberate and understandable."
Stoll and other board members frequently butted heads with Collins about the availability of financial data. Stoll et al claimed to have trouble getting basic financial information from the administration; Collins responded that the barrage of requests was overburdening her understaffed central office. Workload wasn't the only reason for their resistance: In one email, Larcombe predicted that board members would "get lost" in the numbers.
In another exchange, Stoll and another board member, Scot Shumski, requested a copy of the line-item budget in Excel format — a living spreadsheet that would let them work with the numbers. Collins sent them a PDF — a static document — explaining she felt it to be the more "appropriate" format.
In various emails, Stoll, Halladay and Collins each acknowledged the limits of their knowledge of the district's finances.
March 17, 10:30 p.m.
From: Jeanne Collins
To: David Larcombe
Subject: Finance Committee debriefing

[...] I am green in this area, which makes me more vulnerable to Alan's barbs. I am not really battle hardened, at least not by choice. Things are hard right now but until told otherwise, I will see us through them [...]
April 9, 11:19 a.m.
From: Patrick Halladay
To: Jeanne Collins
Subject: Re: audit story

[...] And a question I just don't know ... When we run a deficit, where does the money come from? […]
April 9, 11:33 a.m.
From: Jeanne Collins
To: Patrick Halladay
Subject: Re: audit story

They come from a loan, I think [...]
School board members caught some big mistakes when they double-checked Larcombe's calculations. On May 12, the finance director emailed them a set of numbers that indicated the new budget proposal would carry a 6 percent tax increase. Several hours later, Stoll pointed out that Larcombe had used the wrong number for total expenditures, and the tax rate increase was actually 7 percent. He acknowledged his error within the hour, and thanked her for pointing it out.
As estimates of the deficits grew, so did the fissure between board and administration. The board took the rare step of hiring an auditor to figure out why the district had ended up in the red for several years.
Before they knew the full implications of the auditor's report, Halladay and Collins quibbled over the wording of the press release announcing the results — specifically, about who deserved credit for commissioning the report.
April 12, 3:16 p.m.
From: Patrick Halladay
To: Jeanne Collins
Subject: Re: Deficit report with a press release to be sent out first thing Monday morning

[...] I noticed that there is a fairly large mistake in the first sentence. As opposed to the Burlington School District requesting, if (sic) should read that the Burlington School District board requested. I do think this is substantive [...]
April 12, 3:21 p.m.
From: Jeanne Collins
To: Patrick Halladay

Although, fyi, the idea to do this was the district's... but the change will be made.

April 12, 3:24 p.m.
From: Patrick Halladay
To: Jeanne Collins

I don't think so. As I recall, this is what Miriam brought up in the finance committee meeting asking for assistance for David to dig deeply in a timely manner [...]

April 12, 3:41 p.m.
From: Jeanne Collins
To: Patrick Halladay

Oh, as I think back, the idea of the sub committee came from administration. Thanks.
Their two-week inquiry led auditors to a fundamental problem with the school budgeting process: Budgets had been based on the previous year's budget, failing to adjust for projected actual spending.
Before the auditor's report, Larcombe estimated the FY 2014 deficit would be $1.7 million. Upon running the numbers again, he broke the bad news to Collins: The deficit for FY 2014 would be roughly $1 million higher than he'd thought, and the current budget proposal put the district on track to overspend by the same amount in FY 2015.
April 13, 9:48 p.m.
From: David Larcombe
To: Jeanne Collins
Subject: tomorrow morning

I have been pressing forward today with the task of applying the insights from [the auditor's] research on the deficit [...] The results have been rather disturbing (that is, a large increase for FY15) [...]
April 13, 10:01 p.m.
From: Jeanne Collins
To: David Larcombe
Subject: tomorrow morning

Thank you very deeply, David, for your diligence.
April 14, 8:43 a.m.
From: David Larcombe
To: Jeanne Collins
Subject: tomorrow morning

[...] Currently, the projected deficit [for FY14] is 2.9m [...] As things stand, the tax rate increase is 12.5% [for FY15], including the 4 cents base tax rate.

I believe this provides a solid basis for moving forward, perhaps too solid!
April 14, 8:46 a.m.
From: Jeanne Collins
To: David Larcombe
Subject: tomorrow morning

David this is awful news. Oh my. So we need to cut an additional $2.5. How solid do you feel about this? I think the next step is to get it to the board asap.
April 14, 11:03 p.m.
From: Jeanne Collins
To: David Larcombe
Subject: next steps

[...] I really appreciate your work on this. I knew 5 years ago we were going to have a problem as no one had a handle on what we were spending, from Scott (a former finance director) on. While I am sorry it landed on you, I also think you are the one with the integrity and curiosity along with skills to straighten it out.

I hope you sleep.
Scheduling Conflict
Even simple matters — scheduling meetings, for example — led to scuffles between board and administration.
April 27, 11:26 a.m.
From: Jeanne Collins
To: Miriam Stoll
Subject: future finance meetings

I can't meet this Thursday. I advise against meeting without me. Not only would you lack important information it puts me in the position of needing to catch up, impacting my ability to do my job. Would you like to pre meet with David and me on Tuesday?
April 27, 11:34 a.m.
From: Miriam Stoll
To: Jeanne Collins

I understand your point of view but we will go ahead with the meeting. Please ask David to attend.
April 27, 5:41 p.m.
From: Jeanne Collins
To: Miriam Stoll

Miriam, I need to point out that you are not authorized to meet without me and I do not consent to your scheduling a meeting without my being present. Please let me know if you wish to meet on Wednesday. Also please let me know if you wish to meet with David and me this week.
April 27, 9:31 p.m.
From: Miriam Stoll
To: Jeanne Collins

At this point I do not need to set up a meeting with you and David this week but I do need those documents that I have asked for twice and you have said you will get to me tomorrow morning.

I would also like David on Monday to review the calculation for the default budget. Several of my constituents claim to have calculated it and ended up with a lower number.

I checked the board policies and I did not see anything that says committees are not authorized to meet without the superintendent present [... ] Of course, if you choose to change your Thursday evening plans you are welcome to attend [...]
April 27, 10:34 p.m.
From: Jeanne Collins
To: Miriam Stoll

Miriam, it is my contract that states the board does not meet without the superintendent.
April 28, 8:52 a.m.
From: Miriam Stoll
To: Jeanne Collins

I am not trying to be difficult [...] if the finance committee is to meet this week — which I feel is necessary given the critical issues were are dealing with right now — we must meet Thursday. It is not my intention to have ongoing meetings on Thursdays but this week I see no other option.
Collins did not attend the meeting. Reached Monday, Collins said she couldn't make it because she was attending the Leadership Conference of the American Association of School Administrators as a representative of the Vermont Superintendents Association.
The original print version of this article was headlined "Emails Reveal Tensions, Doubt as Burlington School Budget Deficit Emerged"