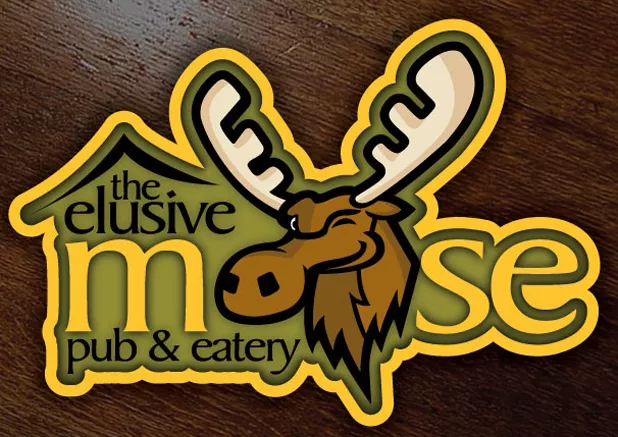 Some people were lucky enough to be born in Vermont. Others work their whole lives to get there. Such was the case of Ginger Locke. "I've been coming up to Vermont for the last 50 years, and it's always been a dream to live here," says Locke, owner of the soon-to-open Elusive Moose Pub & Eatery in Waitsfield. "I'm fortunate enough to have a husband who feels the same way."
That's Marty Locke, with whom Ginger Locke recently moved to the Mad River Valley to open the pub; its debut is planned for early January. The New Jersey ex-pats are taking over the two-restaurant space that was previously home to Easy Street Café and the Purple Moon Pub.
Back home in Jersey, the couple owned an eight-table German restaurant called the Alps Bistro. The mountain cuisine Locke learned from her Swiss father will make appearances at the Elusive Moose, she says, at least as specials. Those will include schnitzels, potato pancakes and a sauerbraten sandwich topped with braised cabbage and melted Gruyère.
The couple plans to collaborate on a menu of "casual food with a twist" with the chef whom they'll soon hire. To start, they'll open the café side of the space for breakfast and lunch Tuesdays through Sundays, Locke says, switch to dinner on the pub side on those evenings, and gradually add more days of the week to their schedule. The dinner menu will include a selection of burgers and comfort-food appetizers. "We're trying to have a little something for everyone at a good price point," Locke says. "We're not going to be snooty."
If details of the cuisine remain somewhat elusive, the origin of the restaurant's name is not. Over the course of a lifetime of visits to the Green Mountains, Locke explains, she has still never spotted a moose. "I think the moose have a game on us," she jokes.
Next month, hungry locals and tourists alike are likely to give the couple the warm welcome the forest dwellers have denied them.
The original print version of this article was headlined "Moose on the Loose"