Two openings in the Chittenden district's state Senate delegation have touched off a vigorous Democratic primary, with 11 candidates vying for six spots on the November ballot.
Seven of the candidates would be new to the Senate. They are diverse in their personal experiences — if not in their political leanings. The group consists of a lesbian minister, a vocal state representative, a Muslim American lawyer, a high school senior, a doctor, a young lawyer doing public defense work and an artistically inclined consultant.
In the reliably blue district, the August 9 primary is the main event. Just one Republican candidate, John Gifford, the Milton town treasurer and finance manager, is listed on the primary ballot.
The six-seat district, which encompasses all of Chittenden County except Colchester and Huntington, is the most populous in the state. All six senators are elected at large.
The four incumbents — Ginny Lyons, Tim Ashe, Michael Sirotkin and Phil Baruth, who is the Senate majority leader — are widely considered to be likely winners, given that it's been well over a decade since an incumbent senator was ousted in the county.
Two senators are not seeking reelection: Progressive/Democrat David Zuckerman, a candidate for lieutenant governor; and Republican Helen Riehle. She filled the unexpired term of Republican Diane Snelling, who resigned to take a state government job. Riehle never intended to run for another term.
Some of the new challengers are virtual unknowns, while others possess the advantage of having already served in the Statehouse or narrowly lost in previous races. Their campaign coffers bear stark differences: a few candidates have raised next to nothing, while one has raked in more than $80,000.
Here's a look at the nonincumbents seeking a seat.
Louis Meyers, a soft-spoken physician who practices internal medicine at Rutland Regional Medical Center, is making his first foray into politics. He initially announced he would run for lieutenant governor as an independent but then switched to the Senate race.
The 60-year-old Williston resident moved to Vermont from Virginia four years ago. "I may not be up to speed yet on all the arcane legislative nuances," he acknowledged, but he made the case that the Senate would benefit from having a doctor in the chamber during its ongoing debate over health care reform.
Myers described a cautious political philosophy: "I think I've become more of an evolutionary rather than a revolutionary. One of the things I hear from Vermonters is, they are simply tired of Vermont always being the first."
He added: "Probably by Chittenden County standards, I would be considered a moderate Democrat."
Rather than transitioning to an all-payer model — in which insurers contract with doctors and hospitals to provide care to patients for a set price — Myers suggests the state take a more incremental approach, testing out the all-payer approach by first applying it to primary care.
Improving access to treatment for opiate addiction is another priority for Meyers, who, before becoming a doctor, worked as a police officer and a probation officer in Washington, D.C., at a time when "the crack cocaine epidemic was sort of coming into full swing."
Debbie Ingram is making a second Senate bid, having finished seventh in the 2012 general election. She's an ordained minister, but not your typical one. Ingram, 54, is a lesbian who took a break from delivering sermons and spent seven years in Bangladesh producing videos for nonprofits.
She moved to Williston in 2002 and for the last nine years has been executive director of Vermont Interfaith Action, a coalition of congregations that advocates for progressive causes such as criminal justice reform and affordable housing. Among other strategies, it's known for bringing elected officials in front of a crowd and asking them to commit to certain reforms.
Calling affordable housing a "crucial issue in this election," Ingram noted that she has been working to create more of it as a two-term member of the Williston Selectboard. Ingram is part of a task force trying to establish a housing trust fund for the town, which would create funding to support affordable housing projects.
She wants to revive the effort to create a single-payer health care system. "I'd like to get back on that train," she said. Such a move, Ingram suggested, would reduce costs for businesses.
Ingram cites her time on the selectboard, her grassroots organizing experience and her perspective as a member of the LGBTQ community as traits that set her apart from the field.
Nick Cook plans to go to college to study political campaign management. First, however, he's running his own. The 17-year-old Jericho native is a rising senior at Mount Mansfield Union High School, where he sits on the student council.
"I see a lot of issues in Vermont that I think we need to work on and tackle that haven't been covered by other candidates," Cook said, listing college affordability, poverty and cleaning up Lake Champlain as his top concerns.
He presents his age as an asset: "I feel like I can bring more of the youth voice into politics. Right now we're not very involved." Cook doesn't have a website and hasn't been fundraising, but he says he's been out knocking on doors, with help from his classmates.
His inspiration for running was — no surprise — Sen. Bernie Sanders (I-Vt.). Cook has a proposal that would likely please his political idol: to increase Vermont's funding for state colleges by levying a tax on the wealthiest 1 percent.
As someone who will soon be applying to college, Cook says the cost of higher education is personal. His family "nearly went broke" paying for his older sister's education at George Washington University, he said.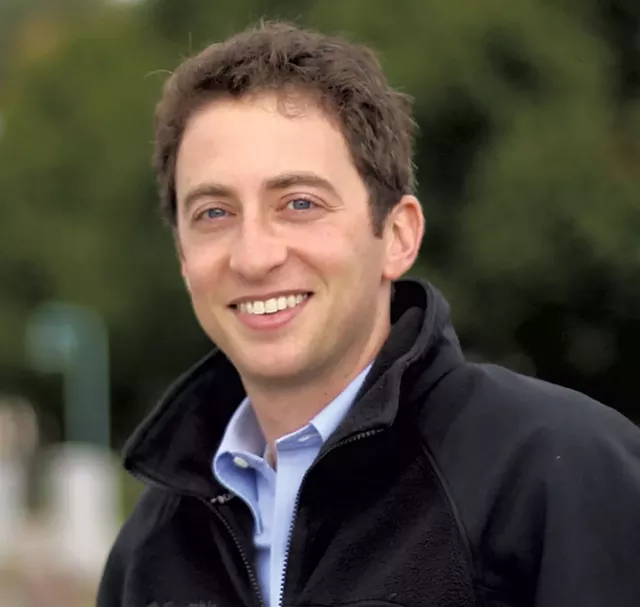 Four years ago, David Scherr left one the state's largest law firms, Dinse, Knapp & McAndrew, where he often represented insurance companies, to work at Burke Law, a small Burlington firm where he represents low-income clients almost exclusively.
The 33-year old Norwich native lives in Burlington.
While this is his first run for office, Scherr has long been involved in Democratic politics behind the scenes, most recently as the chair of the Chittenden County branch of the party.
Scherr said his social justice-focused platform is influenced by time in the courtroom, where many clients are affected by opiate addiction, lack of housing and other problems.
"I think it's really important to have the voice of somebody who does this kind of work," Scherr said.
He's got some specific proposals: ending the state's reliance on private prisons, allowing people released under Department of Corrections supervision to drive, and reducing the amount of discretion the DOC has in determining whether people serve their sentences in or outside of prison. Scherr, a member of the Chittenden County Regional Planning Commission, also emphasizes the need for more affordable housing. He thinks Act 250 could be tweaked to encourage more downtown development.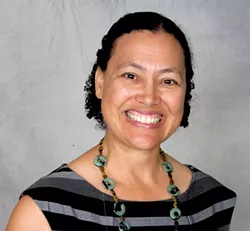 In November 2014, Dawn Ellis finished seventh in the Chittenden Senate race, losing her first campaign for public office by about 1,300 votes to Sirotkin, the sixth-place finisher.
Two years later, she's back on the campaign trail. As a woman of color who owns her own small business, Ellis said, "I'm going to come in representing some unusual perspectives."
In 1990, she founded Dawn M. Ellis and Associates, which provides research and planning assistance to organizations including the Ford Foundation and the Vermont Farm to School Network.
Ellis, 47, is also a musician and an artist who works with clay and monoprints. On her campaign website, she describes her reasons for running in poetic form. She says her creative background "means that I am not afraid to look completely differently at a problem."
Candidates commonly run on specific issues, but Ellis answers in broader terms when asked about her priorities: sustainability, innovation and inclusion.
If elected, Ellis, who serves on the state's Human Rights Commission, said one of her main goals will be to "include the voices that get left out" of policy discussions.
In 2007, Faisal Gill, a Muslim lawyer, ran unsuccessfully for a seat in the Virginia House of Delegates as a Republican. The 44-year-old Winooski resident says he abandoned the GOP after fellow Republicans accused him of being a terrorist during his campaign.
Several years later, documents leaked by Edward Snowden revealed that the National Security Agency had been monitoring Gill's private emails. It was an odd revelation, given that he'd previously worked for the George W. Bush administration as a senior policy adviser in the Department of Homeland Security. Gill accused the NSA of targeting him because of his faith.
Today he runs his own law firm. His clients range from IT companies to shipbuilders that either have or want to obtain government contracts. Gill, who used to vacation in Vermont, moved to the state four years ago because, he said, "I just wanted something different besides D.C."
His top priority is to provide debt-free access to a college education, which he thinks will cost roughly $50 million annually. He proposes taxing luxury items, including designer clothing, to raise some of the money. Funding his proposal might also require making "some tough cuts in certain departments," Gill said.
If he wins a seat, Gill, who was born in Pakistan and came to the U.S. at age 8, believes he'll be Vermont's first Muslim lawmaker.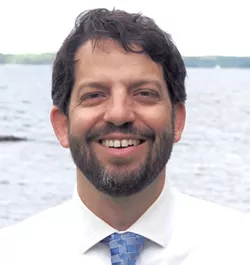 In his eight years in the statehouse, Rep. Chris Pearson (P-Burlington) has gained a reputation for challenging his less liberal counterparts.
"I've been outspoken on the things I believe in, and sometimes that's inconvenient for my colleagues," said Pearson, who leads the Progressive caucus and cofounded the climate caucus.
The 43-year-old Burlington resident has pushed for a $15 minimum wage, marijuana legalization and property tax reform. While none of those initiatives has come to fruition, he points to signs of progress: The legislature passed a law that will raise the minimum wage to $10.50; it considered legalizing weed; and, as directed by a law passed last session, the state's fiscal experts are studying his proposal to have all residents pay taxes based on income rather than property.
Pearson won what he called "the lottery" of political endorsements — that of Sanders, for whom Pearson used to work. An emailed plea for funding from Sanders brought him about $80,000 from donors across the country, absolving Pearson of the need to fundraise. "Bernie has endorsed me every time I ran for office," he noted. But "now it's like Bono endorsing me."
Since 2006, Pearson has consulted on the side for organizations including National Popular Vote and Vermont Leads.
(Disclosure: Tim Ashe is the domestic partner of Seven Days publisher and coeditor Paula Routly).
Campaign contributions reported as of July 15
Incumbents:
Tim Ashe $4,470
Phil Baruth $3,140
Ginny Lyons $1,350
Michael Sirotkin $20,827
Challengers:
Debbie Ingram $17,288
($13,154 from self/family)
David Scherr $33,246
($2,000 from self/family)
Dawn Ellis $11,019
($4,302 from self/family)
Faisal Gill $27,724
($1,500 from self/family)
Louis Meyers $4,600
($4,500 from self/family)
Chris Pearson $84,416
Nick Cook $0