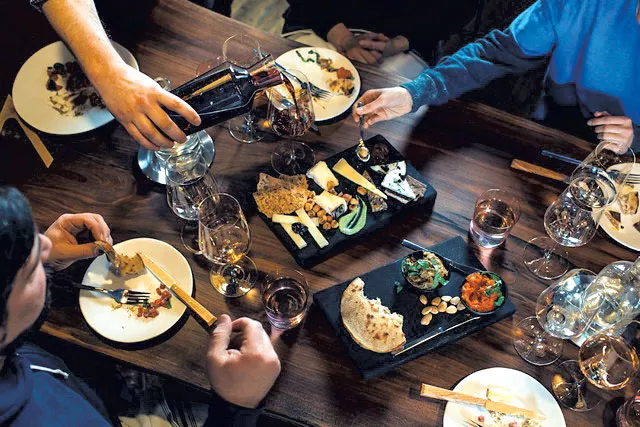 Wish you knew how to describe the difference between Bourgogne and Beaujolais, Morgon and Anjou Blanc? Let the palate-savvy oenophiles at Dedalus give you the lowdown on these food-friendly French gems, which are made for everyday drinking. Meanwhile, the staff from Jasper Hill Farm can also familiarize your taste buds with an array of their award-winning cheeses.
Wine & Cheese Tasting: Bistro Wines & Jasper Hill Farm: Thursday, September 7, 4-7 p.m., Dedalus Wine Shop, Market & Wine Bar, Burlington, 865-2368. Free. dedaluswine.com
More food events
First Thursday Concert With the Green Mountain Boys: Enjoy an evening of estate-grown wines along with tunes and tacos at Shelburne's namesake vineyard. Thursday, September 7, 6-8:30 p.m., Shelburne Vineyard. Free. Info, 985-8522, shelburnevineyard.com.
Herbal Plant Walk for the Family: Parents and kids ages 5 through 12 keep their eyes peeled for edible and medicinal vegetation in a wander focusing on herb identification, health benefits and foraging methods. Saturday, September 9, 10 a.m.-noon, Wild Faith Herb Farm, South Burlington. $10-15. Info, wildfaithwellness.weebly.com.
Pizza Social: A certified organic grower of vegetables and herbs plays host at a wood-fired pizza party followed by a vegetable garden tour. Wednesday, September 6, 5:30-7:30 p.m., Good Heart Farmstead, Worcester. $10. Info, 223-1166, goodheartfarmstead.com.