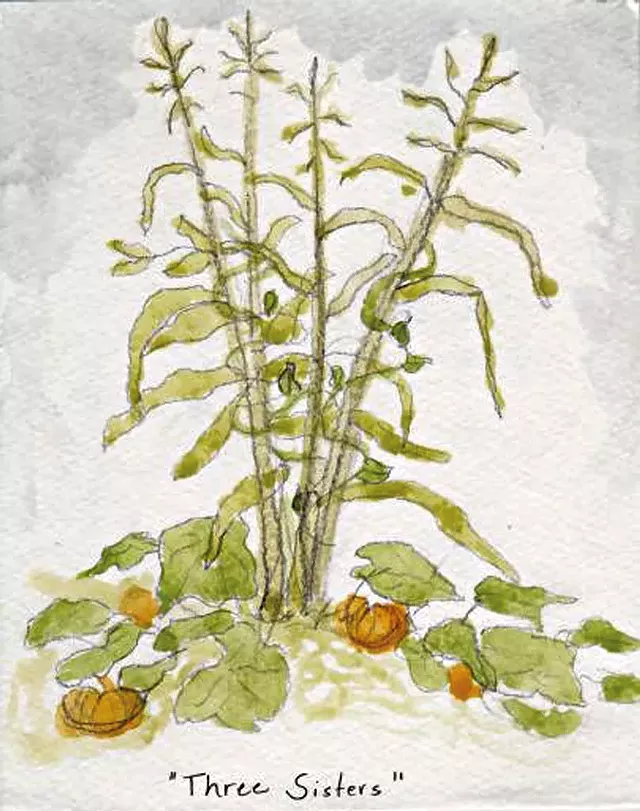 Indigenous Vermonters take center stage during the Northeast Organic Farming Association of Vermont's eighth annual Agricultural Literacy Week. At the unofficial kickoff, Melody Brook will gather visitors at Highgate Library and Community Center for a potluck and Abenaki storytelling on Saturday, November 10. Stories from regional tribal leaders will continue at local libraries statewide through week's end and, in Montpelier on Tuesday, November 13, Nulhegan Band of the Coosuk chief Donald Stevens and Dr. Fred Wiseman discuss recent efforts to preserve and plant native garden vegetables at the opening of the Vermont Historical Society Museum "Seeds of Renewal" exhibit.
Agricultural Literacy Week: Saturday, November 10, through Saturday, November 17, various locations statewide. Info, 434-4122, nofavt.org.
More food events
Simple Changes, Big Difference: Thanksgiving! Red Wagon Plants owner Julie Rubaud underscores the role of herbs in holiday cooking as students create their own herb butters and salts, then sit for an inspired turkey supper. Thursday, November 8, 6-8:30 p.m., Richmond Community Kitchen. $50. Info, 434-3445, richmondcommunitykitchen.com.
Island Time: A Tiki One-Night Stand: Chef Frank Pace transports guests to the South Pacific with Polynesian pork, pupu platters and tiki cocktails. Tuesday, November 13, 6-10 p.m., the Great Northern, Burlington. Cost of food and drink. Info, 489-5102, thegreatnorthernvt.com.
Darkness, Darkness: Brew fans welcome the season's long nights with dark beers from Lawson's Finest Liquids and other area breweries. Wednesday, November 7, 5-11 p.m., the Farmhouse Tap & Grill, Burlington. Cost of food and drink. Info, 859-0888, farmhousetg.com.