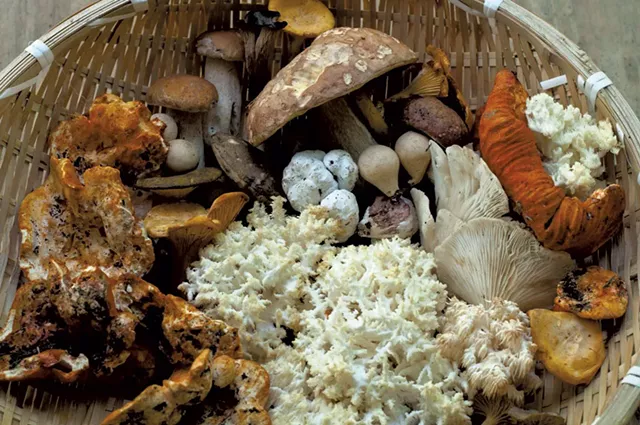 File: Hannah Palmer Egan
Wild mushrooms
Foray into the forested world of wild edibles and other found foods with expert woods folk. Visitors will learn to identify palatable plants and mushrooms — or sit for a roundtable discussion on the ethical collection thereof. Other presentations include a talk on using plate-friendly pest species, post-harvest farm gleaning and soil rehabilitation.
Vermont Wildcrafting Conference: Saturday, May 5, and Sunday, May 6, Fletcher Free Library, Burlington. Free; preregister. Info, facebook.com/vermontwildcraft.
More food events
Adventures in the Kitchen: Re-Authoring Stories of Home: Psychologist Jason Frishman guides home cooks through practice-based culinary adventures such as making sourdough bread or stocks and broths, with an eye toward narrative storytelling. Fridays, May 4-18, 6 p.m., Richmond Community Kitchen, $55-170; preregister. Info, richmondcommunitykitchen.com.
Annual Fruit Tree & Perennial Sale: Tree huggers and would-be orchardists scoop up rare and unique sapling plums, peaches, apples and cane fruit from one of Vermont's most extensive heirloom collections. Saturday, May 5, 9 a.m.-noon, Scott Farm Orchard, Dummerston. Free. Info, scottfarmvermont.com.
Agricola Farm Dinner: Hog-hungry diners gather for a farm tour and multicourse supper at Agricola's idyllic farmhouse. Saturday, May 5, 5:30 p.m., Agricola Farm, Panton. $75. Info, agricolavermont.com.