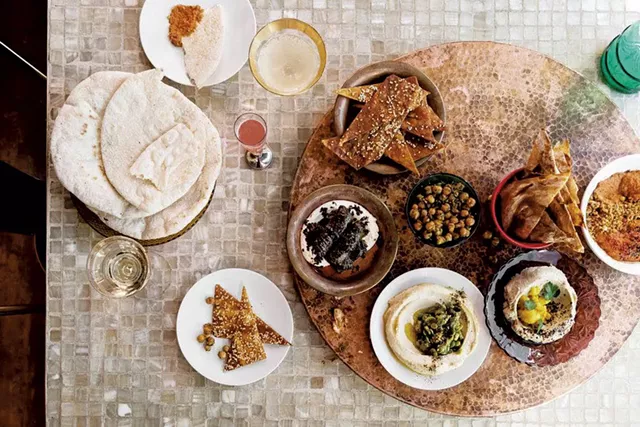 Courtesy Of Honey Road
Winemaker Dinner at Honey Road
The Burlington Wine & Food Festival kicked off on Tuesday, June 19. Beyond the marquee Grand Tastings at Waterfront Park this Saturday, June 23, the weeklong event offers dinners, classes and workshops in Chittenden County and beyond. Winemakers and importers will be in residence for collaborative tasting suppers at area restaurants. Diners can get to know Faith Armstrong's Onward Wines collection at Burlington's Honey Road on Thursday, June 21, or pair Chiuho Duval's dim sum with importer Kysela Pere et Fils' wine portfolio at A Single Pebble on the same night. On Friday, June 22, celebrity chef and TV personality Kevin Des Chenes will be at Dedalus Wine Shop, Market & Wine Bar for a cookbook signing and mingle, while in Waterbury, diners at Hen of the Wood tuck in for a Yankee-style pig roast and shrimp boil.
Burlington Wine & Food Festival: Through Saturday, June 23, various locations, northern Vermont. Prices vary by event. Info, burlingtonwineandfoodfestival.com.
More food events
Vermont Beer Pairing Pop-up Series: Stone Corral Brewery teams up with the cooks at Bolton Valley's mountainside café for the resort's inaugural five-course beer-pairing dinner of the summer season. Thursday, June 21, 5-9 p.m., Village Café, Bolton Valley Resort. $45. Info, boltonvalley.com.
Rosé All Day: Visitors to Hotel Vermont's Juniper bar and restaurant drink pink from an ample selection of rose-colored wines. Thursday, June 21, noon-close, Juniper, Burlington. Cost of food and drink. Info, 651-5027, hotelvt.com.
Veterans Homestead Series: Diversified Farm Systems: Veterans and their families take in tips and know-how to cultivate homegrown victory gardens. Sunday, June 24, 10 a.m.-2 p.m., Headwaters Farm, Hinesburg. Free; preregister. Info, 377-1214.