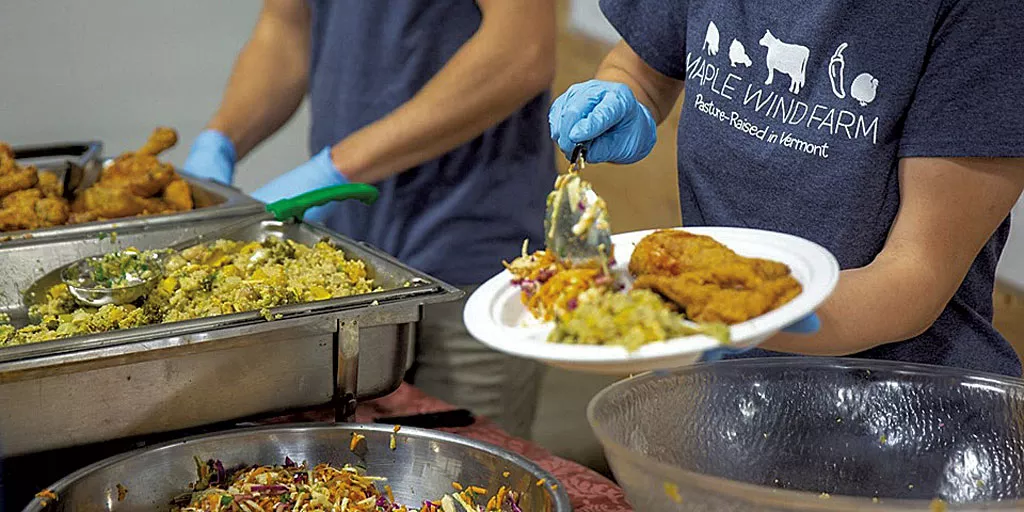 Courtesy Of Maple Wind Farm
Fried chicken dinner at Maple Wind Farm
Maple Wind Farm is hosting a fried chicken dinner at its Richmond farm on Friday, July 12. The main course, chicken pasture-raised on the premises, will be served with salads, corn bread, lemonade and ice cream cones for dessert. Vegetarian options are available.
@ Maple Wind Farm
1149 E. Main St.
Chittenden County
Richmond, VT
When: Fri., Aug. 9, 5:30 p.m., Fri., Sept. 13, 5:30 p.m. and Fri., Oct. 11, 5:30 p.m.
802-434-7257
Price: $10-100.
Food & Drink