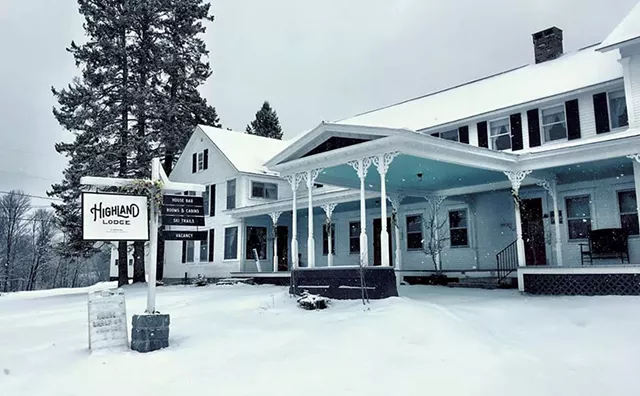 Courtesy Of Highland Lodge
Highland Lodge
In the hills of Greensboro, near the frozen shores of Caspian Lake, friends and sweethearts trek to the Highland Lodge for an inspired winter feast. In the kitchen, cooks assemble bowls of ginger-beet soup; salads of shaved fennel, pear and Bayley Hazen Blue; pan-seared scallops and couscous; and peppered New York strip with sherried mushrooms. At meal's end, they serve wine-soaked strawberries, both dessert and nightcap. Wine pairings — and special room rates — are available for those who don't want to spoil the mood by driving home.
Valentine's Day Dinner: Thursday, February, 14, 7-9 p.m., $69-89. Highland Lodge, Greensboro. Info, 322-4456, highlandlodge.com.
More food events
Spice Box Pop-up: Café visitors explore a multicourse menu of Yemeni soups, stews, breads and street foods. Sunday, February 17, 6 p.m., Bread & Butter Café, St. Johnsbury. $45, reservations required. Info, 424-1590.
Sweet Goodbye Party: Groennfell Meadery and Havoc Mead prepare for their upcoming move to St. Albans with a honey-sweet hoedown featuring aged meads and big cuts of meat. Saturday, February 16, noon-8 p.m., Colchester's Mead Hall. Cost of food and drink. Info, 497-2345, colchestersmeadhall.com.
Dinner at Hogwarts: In the theme-decorated church chapel, kids of all ages tote wands and broomsticks for a comfort-food supper and magical performance. Saturday, February 16, 5-7 p.m., Bethany Church, Montpelier. $20-30. Info, 223-2424, bethanyvtnews@gmail.com.