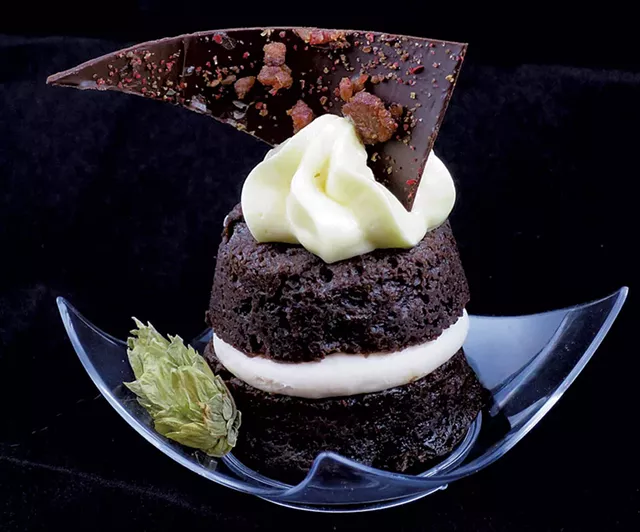 April showers bring ... Easter, Passover and Vermont Restaurant Week, of course! This year's 10-day feasting event kicks off on Thursday, April 25, with the back-by-popular-demand Sweet Start Smackdown. Head to Higher Ground for a friendly culinary competition featuring confections from 10 dessert kitchens across the state: Sweet Babu; Evelyne's on Center; the Essex Culinary Resort & Spa; Sweet Alchemy Bakery and Café; City Market, Onion River Co-op; My Little Cupcake; Nutty Steph's; New Moon Café; Red House Sweets; and Birchgrove Baking. Cast a vote for your fave.
Sweet Start Smackdown: Thursday, April 25, 7 p.m., Higher Ground Ballroom, South Burlington $20/25. Info, vermontrestaurantweek.com.
More food events
Party Like it's 1999!: The winemakers at Shelburne Vineyard invite visitors to "party like it's 1999" — with Nintendo 64 video games, Creed sing-alongs and food from the Taco Truck All Stars — as the winery celebrates 21 years in business. Saturday, April 27, 6-9 p.m., Shelburne Vineyard. Cost of food and drink. Info, 985-8222, shelburnevineyard.com.
St. Johnsbury World Maple Festival: Sugar lovers head to the Kingdom for a maple-themed street fair with a 5K run, pancake breakfast, food vendors, live music and family-friendly events. Saturday, April 27, 10 a.m.-3 p.m., Railroad Street, St. Johnsbury. Cost of food and drink. Info, worldmaplefestival.org.
Vermont Grape Varieties & Organic Wine Tasting Workshop: Oenophiles and gardeners sip away the Monday blues with a grape-growing workshop and wine tasting. Monday, April 29, 5:30-6:30 p.m., Hunger Mountain Co-op, Montpelier. $5; preregister. 21+. Info, 223-8000, hungermountain.coop.