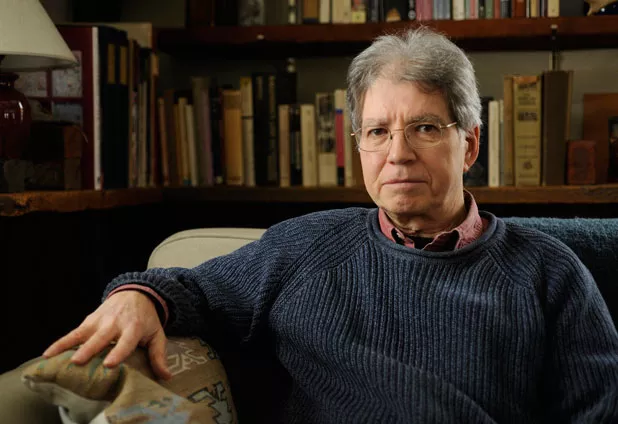 Even when Vermont ranked as the most reliably Republican state in the nation, it was no reactionary bastion. While many Americans were supporting hard-right politicians during the 1940s and '50s, Vermont voters were repeatedly electing Yankee pragmatists such as George Aiken and Ralph Flanders to national office. Ultraconservative ideologues have always been out of sync with Vermont's culture of political tolerance.
The news media are another matter, however. The Burlington Free Press, the state's leading daily, often took stridently conservative stands. More vitriolic still was the Burlington Daily News, a smaller afternoon newspaper published from 1894 to 1961. In its last two decades, the Daily News was owned by William Loeb III, a mean-spirited right-winger best known as publisher of the Manchester Union Leader (which later became the New Hampshire Union Leader). Loeb achieved national notoriety every four years by berating liberals and centrists running in New Hampshire's Republican and Democratic presidential primaries.
In Burlington, he signed front-page editorials savaging local figures for circulating "alien ideas" — such as support for labor unions. Loeb's most infamous page-one posting in the Daily News — as well as in the St. Albans Messenger, which he also owned — was a copy of his baptismal certificate. He ran it to refute rumors that he was a Jew.
Today, the McCarthy era may seem like ancient history. But Rick Winston, 65, a Burlington College film instructor who lives in Calais, is passionate about bringing Vermont's role in that period of right-wing ascendancy to light. Winston, who co-organized a 1988 conference on the subject in Montpelier, is working on a study that highlights two Vermont victims of Loeb's media crusades. He tells the largely forgotten stories of Lyndon State College dean Luther MacNair and University of Vermont medical school professor Alexander Novikoff.
The two academics were swept up in a Vermont maelstrom spun off from the national Red Scare orchestrated primarily by Sen. Joseph McCarthy. That Wisconsin Republican succeeded in destroying the careers of many progressives on campuses, in the film industry and at the State Department.
Importing this venom to Vermont, the Daily News and the Free Press attacked both MacNair and Novikoff for holding leftist political views. Loeb's paper demanded that each man be removed from his post in a publicly funded educational institution; MacNair resigned in 1948, and Novikoff was fired in 1953.
"This newspaper still believes that any individual has a right to speak and think as he wishes," Loeb smarmily editorialized in the Daily News on March 29, 1948. "But," he added, "a man whose ideas follow the commie line has no business teaching in a normal school, teachers' college or public school."
Winston notes that this and other denunciations of MacNair by the Daily News were responding to a speech MacNair had given at the University of Vermont in support of Henry Wallace's Progressive Party campaign for president in 1948. Wallace was in many respects the Bernie Sanders of his day: an unrelenting advocate for the economic interests of the American working class.
Loeb was particularly incensed by MacNair's defense of Wallace's foreign-policy views. The Lyndon State dean, who had a master's degree in education from Harvard, had argued at UVM that the Soviet Union was not entirely to blame for hostile relations with the United States. MacNair further suggested in his speech, "American strength is not being thrown on the side of people struggling for freedom." He cited the examples of Spain, Greece, China, Turkey, Indonesia and the Middle East.
"Either Vice-Principal MacNair should resign or he should be thrown out," Loeb thundered in the Daily News soon after the speech. "If we are going to be tough with Stalin and avoid another war, we must start here at home by ousting those who defend Stalin's ways."
The call to oust MacNair was redundant. Knowing what to expect from Loeb and other anticommunist extremists, MacNair had quietly resigned from Lyndon State the day before making his speech. He soon left Vermont and became director of the Massachusetts branch of the American Civil Liberties Union. MacNair died in 1988 at age 83.
Novikoff, a Jew from Brooklyn with a doctorate from Columbia University, was hired by UVM in 1948 to teach experimental pathology. By 1953, he had become a tenured professor on the strength of his classroom performance and his ability to attract research grants. That same year, Novikoff was called to Washington to testify before the Senate Internal Security Subcommittee regarding the activities of his colleagues during his time as a part-time instructor at Brooklyn College in the 1940s. Invoking his Fifth Amendment right to remain silent, Novikoff refused to name names.
That was too much for Loeb and the Free Press. Both papers demanded that UVM reverse its initial decision not to fire Novikoff, who had, in fact, been a member of the U.S. Communist Party in the 1930s and '40s. Disillusioned by the actions of Soviet dictator Josef Stalin and worried about his own job security, Novikoff had distanced himself from the party by the time of the Burlington media's crusade against him.
Whatever Novikoff's attitude toward the Communist Party at the time, membership was not illegal in the U.S. and was then, as now, protected under the First Amendment's guarantee of free speech. Several UVM faculty members and Burlington religious leaders defended Novikoff's rights, including Rabbi Max Wall.
Nonetheless, the Daily News and Burlington Free Press helped persuade the UVM board of trustees to oust Novikoff. Loeb's paper expressed its satisfaction with UVM's action, contrasting it with "the disgusting vacillations and chicken-heartedness" at Harvard, where professors with communist associations were allowed to keep their jobs.
Novikoff was subsequently hired by the Albert Einstein College of Medicine in New York, where he continued his distinguished work as a cancer researcher for 28 years. He died in 1987.
Winston says he was motivated to examine the MacNair and Novikoff controversies not just by his own left-of-center views, but by his own parents' experience as teachers singed by McCarthyism. Leon and Julia Winston were both activists in the New York City teachers' union. They were also Communist Party members. Leon was forced to resign his post as an art teacher in the Bronx because of his political affiliations, his son relates, while Julia was similarly hounded but managed to continue teaching art at high schools in Manhattan.
Vermont diverges notably in the McCarthy period from neighboring New Hampshire, Winston says, where some officials joined wholeheartedly in the campaign to rid the U.S. of "reds." Here, he explains, despite the media frenzy, "there was no state-sponsored hysteria." In sharp contrast to the Granite State's record, he notes, Vermont's politics remained largely unreceptive to McCarthyism. Winston points in particular to a courageous speech in which Ralph Flanders directly attacked McCarthy on the Senate floor in 1954.
UVM formally apologized to Novikoff for its actions 32 years after firing him. In 1985, the professor accepted an honorary degree from the university and received a standing ovation from thousands attending commencement exercises.
Loeb never apologized for his role in the persecution of Novikoff and MacNair. But the Burlington Free Press, now owned by the Gannett Company, eventually acknowledged that it had been wrong to call for Novikoff's dismissal, Winston notes. That Freeps editorial was published in 1989 — 36 years after Novikoff was fired, and two years after his death.
The print version of this article was headlined "Papering Over History".