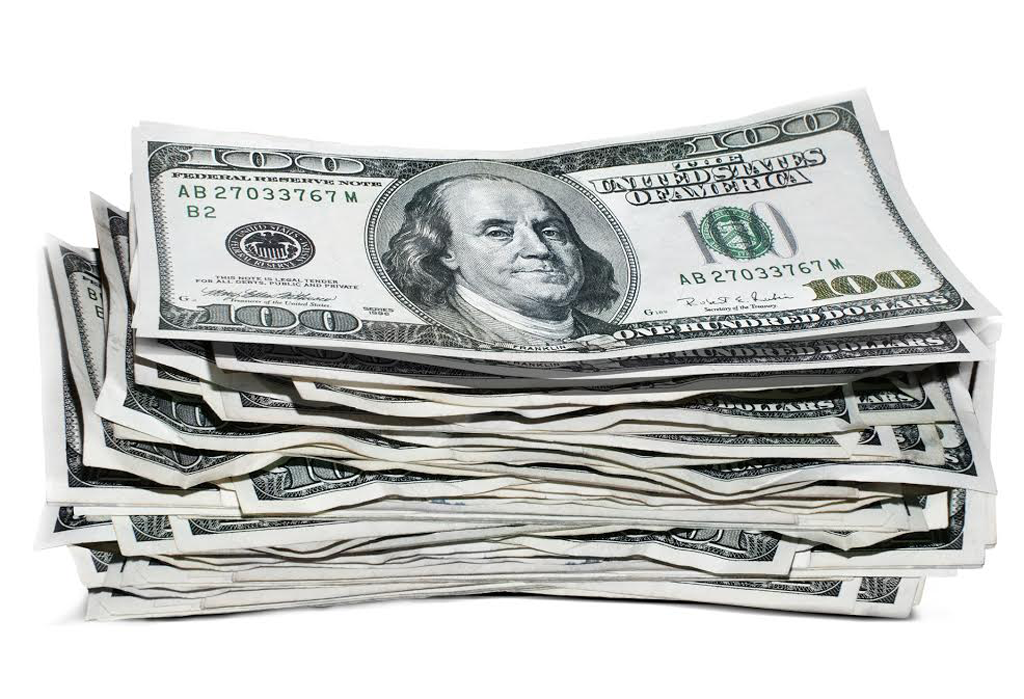 Former senator Matt Dunne hasn't declared his candidacy for governor yet, but he's already raised more than $134,000 to support an almost-certain campaign.
The Hartland Democrat says he started hitting up his Rolodex a week ago Monday and has already collected contributions from more than 100 donors.
"Over the last 10 days, we've been reaching out to Vermonters across the state to gauge their interest in a campaign focused on bringing a fresh approach to Montpelier," Dunne says. "The response has been very positive. People are ready for new ideas and new leadership, and the financial support is a great indication of the excitement that's out there."
Dunne disclosed his early fundraising success to Seven Days on Tuesday, a day before candidates who've raised or spent $500 or more must file campaign finance disclosures with the secretary of state. No other potential gubernatorial candidates are expected to report significant activity.
So why's a guy who's not yet in the running already dialing for dollars?
"Having run a statewide race before, we know it's important to have the right team and resources in place before making a final decision," Dunne says, adding that he'll wait to make a formal announcement until Vermonters are "ready to engage in that conversation."
Left unsaid: Dunne's move is a shot across the bow at others pondering a race. While no major candidates have declared, several Democrats have been quietly jostling for support, including House Speaker Shap Smith (D-Morristown) and Secretary of Transportation Sue Minter. Republicans appear to be waiting on a decision from Lt. Gov. Phil Scott, the party's sole statewide officeholder.
Dunne's disclosure is also likely to quiet skepticism about his fundraising abilities. When he last ran for governor in 2010, Dunne collected $349,000 — less than two of his four primary election opponents: Peter Shumlin and Deb Markowitz. Now he can say he's raised more than a third of that in less than a fortnight.
Dunne's donors include some prominent Vermont Democrats. Mega-fundraiser Jane Watson Stetson and her husband, Bill Stetson, contributed $4,000; Hotel Vermont owner Jay Canning and his wife, Caroline Canning, ponied up $12,000 individually and through a business entity*; and Dealer.com cofounder Mike Lane gave $3,000.
As he did in 2010, the Google exec also drew heavily from his contacts in Silicon Valley: LinkedIn cofounder and venture capitalist Reid Hoffman and his wife, Michelle Yee ($8,000); Zynga cofounder Mark Pincus and his wife, One King's Lane cofounder Alison Pincus ($8,000); and angel investor Ali Partovi ($4,000).
How much more does Dunne hope to raise?
"Unfortunately, in this age of Citizens United, we are very wary of outside money, particularly in the general election," he says. "So we are just going to make sure we're as prepared as possible to run a strong race all the way through the general [election]."
In other words: as much as possible.
Spit 'Em Out
For the past three years, the Franklin County Industrial Development Corporation has paid a part-time consultant to lure Canadian businesses over the border. So when the organization's executive director, Timothy Smith, turned on the television on May 20, he was disappointed to see Gov. Shumlin at a Burlington press conference doling out $100,000 to the Lake Champlain Regional Chamber of Commerce for a similar effort.
Smith had no idea the money was available.
"I was quite upset," he says. "Not to even be part of the discussion was the most frustrating part."
Smith and his counterparts in Lamoille County and the Northeast Kingdom quickly registered their dissatisfaction with Secretary of Commerce Pat Moulton, who tried to temper the tizzy by assuring them they'd be included in the so-called "Vermont-Québec Enterprise Initiative." But word of the fracas eventually leaked to Vermont Watchdog reporter Bruce Parker, whose public records requests shined a different light on the matter.
Turns out the money had materialized out of thin air less than a week earlier — the night before the legislature adjourned. As legislators hammered out the final details of a few remaining bills, Moulton emailed LCRCC president and CEO Tom Torti, indicating the funding he'd requested would make it into the budget.
The next day, the legislature signed off on the $100,000 and adjourned. Four days later, Shumlin announced at the press conference that the money was Torti's.
But when Smith and co. complained — and Moulton sought to appease them — Torti appeared a touch possessive, according to the emails Vermont Watchdog obtained.
"Pat; The 100k is for the LCRCC," Torti wrote Moulton. "There is other money for additional efforts."
Later that afternoon, he made himself even clearer.
"The fact that their efforts were unknown or that they didn't ask for funding is not my problem or yours," he wrote, referring to Smith and his counterparts. "The 100 k was for the LCRCC efforts. The Speaker, Governor and Pro Tem all agreed. I am happy to take their input and to collaborate."
Shumlin spokesman Scott Coriell declined to discuss the matter — and the administration punted records requests from Seven Days — while Speaker Smith and Senate President John Campbell dispute Torti's characterization.
But to anyone who spends time in Montpelier, it sure looked like a backroom deal. A veteran of the Dean and Douglas administrations, Torti is widely viewed as one of the most influential power brokers in the state.
"It's the kind of thing that makes people believe that Vermont politics is an insider's game full of deals benefiting the well-connected," commentator John Walters wrote on his Vermont Political Observer blog.
Moulton concedes that the plan "came up fairly quickly and late in the legislative session" after Torti spoke with the governor, but she says bolstering the state's outreach to Québec had long been a goal of the administration.
"It wasn't a backroom deal," she says. "You know, there's always, in the waning days of the legislature, that give-and-take about finances — and compromises that are made."
If it wasn't a backroom deal, why didn't the state let other organizations make a pitch for the funds? State law generally requires grants and contracts worth more than $15,000 to go out to bid.
According to the emails Parker obtained, Moulton sought to "avoid" the request for proposals process by asking chairs of the House and Senate commerce and economic development committees to write a letter stating their intent for the money to go to LCRCC. Both complied.
"I was trying to avoid that bureaucratic process of having to do a request for proposal process and get other people's expectations up when the money was going to go to the Lake Chamber," Moulton explains.
But, um, isn't that the point of an RFP? To guard against sweetheart deals?
"Not if you know the funding is directed at a specific recipient," Moulton says.
Uh, OK.
For his part, Torti is unapologetic. He says he's spent decades arguing that Vermont should spend more time courting its neighbor to the north than Pacific Rim nations. And he's been pushing this particular plan since last summer, when his counterparts in Montréal told him, "They love Vermont to shop, to boat and for vacations — but we don't think of Vermont as a place to do business."
Torti bristles at the notion that "there's a backroom deal" in which "cigar-chomping politicians [are] lining the pockets of the fat cats of Chittenden County." Nothing could be further from the truth, he argues.
"Everyone has this view that [Shumlin] and I are dear friends and we've known each other for years," he says. "But the benefits have not accrued to me. No benefit has accrued to me. And that's what I find absolutely annoying and distasteful."
Torti's real beef is with those who keep complaining about missing out on the money — instead of keeping their eyes on the prize: jobs and economic development.
"I'm really sorry other people's noses are out of joint," he says. "Sour grapes taste worse the longer you keep them in your mouth. Just spit them out."
Media Notes
A familiar face returned to the airwaves Friday night. A year and a half after leaving WCAX-TV, former reporter and anchor Kristin Carlson debuted a new half-hour interview show on Vermont PBS called, appropriately, "Connect... with Kristin Carlson."
The show has critics buzzing — but not about its inaugural episode, which featured Champlain Area NAACP founder Mary Brown-Guillory. Instead, they're questioning whether Carlson's day job — as a spokeswoman for Green Mountain Power — presents an irreconcilable conflict of interest for the station.
"I think it's totally inappropriate," says Vermonters for a Clean Environment executive director Annette Smith, who has frequently tangled with GMP over renewable power generation. "It doesn't pass the smell test. It doesn't pass the straight-face test."
Smith worries Carlson will bring her "corporate bias" to the show — potentially excluding critics such as herself — while bolstering the GMP brand on the public broadcasting dime.
"It is a free promotional piece for Green Mountain Power to have their spokesperson there," Smith says.
Carlson says she discussed all the potential perception problems when Vermont PBS approached her about hosting the show but came to the conclusion that it wouldn't pose a conflict.
"I do think my reputation as a Vermonter, as someone who's worked in the journalism field for 14 years — I think my integrity speaks for itself," she says.
According to Vermont PBS CEO Holly Groschner, Carlson will not tackle "energy-related subject matter" on the show. Instead, she'll focus on "personalities, on people with a personal story to tell and on stories of cultural interest to Vermonters."
Groschner says the show "is not affiliated with or supported by any corporate interests, energy-related or otherwise" — and Green Mountain Power hasn't contributed to the station since 2013. Vermont PBS will pay Carlson "a meager rate" for her work, according to the station chief.
Annette Smith is hardly the only one to cry foul. After VTDigger.org quoted Groschner as saying, "It's a shame that people are making an issue out of this," former governor Howard Dean jumped into the fray in the website's comments section.
Calling Groschner's words "particularly unfortunate," he wrote, "It is not a shame this is being made into an issue because it is one!" In a subsequent interview, Dean told Seven Days he was "annoyed" by the way Groschner appeared to brush off legitimate questions.
"Honestly, these are the kinds of issues that happen all the time in Vermont because everybody knows everybody, and it's a small world," he says. "The way you make sure it doesn't cause a problem is you raise the issue."
Of course, Dean himself has his own conflicts. In interviews and op-eds, the 2004 presidential candidate often weighs in on policy matters affecting clients of his law and lobbying firm, McKenna Long & Aldridge, which recently merged with Dentons, the world's largest law firm.
He says he typically includes a generic disclaimer at the end of his printed pieces, but his firm's policy precludes him from specifically identifying its clients — and sometimes news outlets don't even run the disclaimer. So it's not always clear whose bidding Dean's doing.
"That is sticky. There's no question that's sticky," he concedes. "I think it's a legitimate inquiry."
Perhaps Dean and Carlson could have a stimulating conversation about the matter on the next "Connect..."
The door swings both ways at Vermont PBS. Digital media director Hilary Hess, who produced the acclaimed "Makin' Friends with Ryan Miller," is leaving the station to join Sen. Bernie Sanders' (I-Vt.) campaign digital team.
Now's probably a good time to disclose that Vermont PBS also pays me a "meager rate" when I jabber away Friday nights on "Vermont This Week."
Correction 7/29/15: An earlier version of this article reported that Jay and Caroline Canning had given $6,000 to Dunne; they in fact gave $12,000.