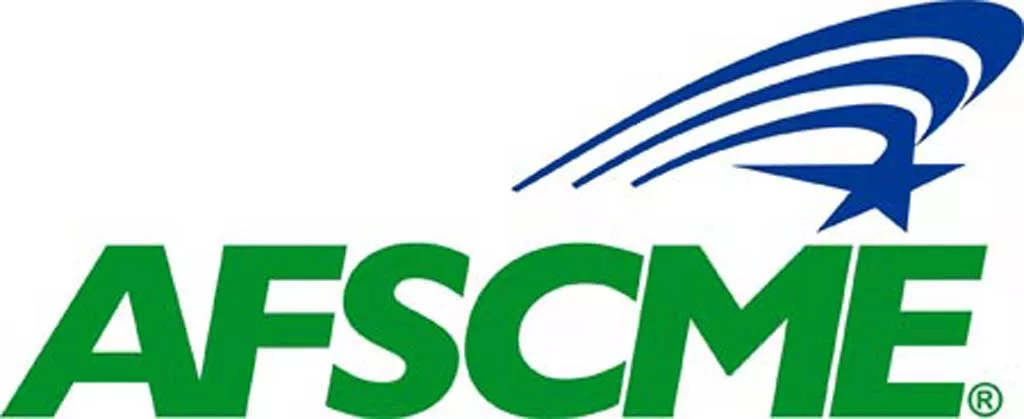 As it seeks to grow its membership in Vermont, a national labor union is taking on the state's largest human services provider — in court and over the airwaves.
Last month, the American Federation of State, County and Municipal Employees sued the Burlington-based HowardCenter for failing to give its workers a pay increase the union believes is required by state law. Soon after, AFSCME took its message to talk radio, broadcasting a blistering advertisement aimed at the agency's longtime leader.
"Unfortunately, HowardCenter executive director Todd Centybear doesn't seem to recognize how important the workers are to his organization," the ad's narrator says, before accusing Centybear of taking a 40 percent pay hike and "attacking union activists."
Centybear vigorously denies the charges, calling them "inflammatory and disparaging." And in a memo he sent to HowardCenter staff members last week, he accused union organizers of engaging in "troubling actions" at employees' worksites and homes. The entire episode, he suggested, was simply a means of bolstering AFSCME's membership rolls in Vermont.
"Although [the radio ad] is disturbing and may be perceived as unpleasant, that type of communication is not an uncommon tactic in aggressive union membership building campaigns," Centybear wrote in the memo. "It is unfortunate that we have received complaints from staff that some of these individuals have shown up at their homes and were perceived to be intimidating and disrespectful."
Whether the dispute centers around fair pay for workers or the union's bottom line, one thing is clear: AFSCME is becoming a force to be reckoned with in Vermont.
Until last year, the national union represented just 2,000 emergency responders, city workers and caregivers in Vermont. But after it beat out the Service Employees International Union to represent some 7,000 newly organized homecare workers, AFSCME became the second largest union in the state.
Now it's training its fire on HowardCenter, where, until recently, union organizers and management generally got along — and only 10 percent of the roughly 750 eligible employees were dues-paying AFSCME members. The rest benefit from union negotiations, but don't pay AFSCME's $35.70-a-month dues.
According to Jim Durkin, a Massachusetts-based spokesman for AFSCME Council 93, union membership at HowardCenter has doubled in recent months, thanks to its aggressive moves. Just last weekend, the union concluded what it called on its website a two-week "Vermont organizing campaign blitz" focused on convincing HowardCenter employees and homecare workers to become dues-paying members.
"Management at the HowardCenter has been used to having their way for many years now," Durkin says. "Those days are over. Our union is getting stronger by the day."
One prong of the campaign appears to be the lawsuit AFSCME filed last month in Chittenden Superior Court. In it, the union claims HowardCenter failed to provide its direct-service employees a 3 percent pay increase it says was mandated by the legislature.
When lawmakers passed the state's current budget last May, they increased Medicaid reimbursements to HowardCenter and other providers by 3 percent — at least nominally. That additional funding, the law said, "shall be used ... to provide a commensurate increase in compensation for direct care workers."
HowardCenter claims it did just that, except that — because the reimbursement-rate increase took effect four months into the fiscal year — the boost really amounted to just 2 percent for the year. The agency says it poured all $1.04 million of the additional state funding it received into compensation.
But according to the union, nearly half of that covered a preexisting 1.6 percent pay increase negotiated prior to the legislature taking action. The way AFSCME sees it, the state-mandated pay increase should be added to — not folded into — the bargained increase.
"The law calls for a 3 percent increase," Durkin says. "That's what our workers deserve. It's [HowardCenter's] job to make it work. It's their responsibility to follow the law."
Centybear sees it differently. He says that HowardCenter "took a risk" when it negotiated the 1.6 percent pay increase and always assumed it would be financed by a reimbursement-rate increase from Montpelier.
"We can fight amongst ourselves in good faith, but that doesn't make more dollars available," he says. "Where the fight should go, if there needs to be a fight, is ... the state."
While both sides say they're fighting for workers at the bottom of the totem pole, both have focused their rhetoric on the salaries of those at the top.
In its radio ads, AFSCME alleges, "Centybear's compensation has increased by about 40 percent in recent years to nearly a quarter of a million dollars."
While publicly available tax filings show that Centybear's pay spiked in 2011, HowardCenter board member Karen O'Neill says that's because he received a one-time deferred compensation payment that year. Otherwise, she says, Centybear's wages have increased by just 2 percent a year.
"Todd has rejected the board's attempts in the past few years to bring his salary more in line with similar agencies, because he's concerned about staff salaries and providing appropriate leadership," O'Neill says. "So this kind of attack is misleading based upon all those facts."
But HowardCenter isn't above getting into the salary-naming game. In his memo to staff last week, Centybear was happy to point out the size of AFSCME international president Gerald McEntee's paycheck.
How much does he make? A cool $1.1 million a year, Centybear says.
Man With a Plan
Has Senate President Pro Tem John Campbell (D-Windsor) gone off the single-payer reservation?
That's certainly one way to read his comments last week to Vermont Public Radio, Seven Days and WDEV's "The Mark Johnson Show."
Speaking to VPR's Peter Hirschfeld last Tuesday, Campbell said he had "concerns" about the "price tag" of Gov. Peter Shumlin's chief policy priority and said it "may not be something that would be politically viable in this legislative body, due to the costs involved." He went on to suggest that it would be wise to come up with an alternative "if this doesn't work out."
Coming from the chief of the Democrat-controlled Senate, Campbell's comments rattled true-blue single-payer believers, even though what Shumlin himself is proposing isn't a pure single-payer system. After an outcry from advocates, the Senate prez tried to walk his comments back.
"What I said in the VPR story and what the administration's position has been, I think, is very consistent," he told Seven Days Wednesday. "And that is that we are going to move forward to get a publicly financed, universal health care package that's going to provide quality health care to all Vermonters."
But in nearly the same breath, Campbell repeated his concerns about the political viability — and potential $2.2 billion price tag — of an all-encompassing health insurance system like that which Shumlin supports. And he said that the Senate has "a responsibility" to come up with a contingency, by which "all Vermonters are going to be covered, and they're going to be covered under what we hope to be a publicly financed plan."
"It's just like when you're building a nice big building, you still build fire escapes in there," he elaborated, employing a rather alarming metaphor. "And I think this is one of those situations where you have a building, and I want to make sure that the fire escapes work."
On Friday, Campbell was further pressed by Mark Johnson on whether he's developing an alternative to the plan Shumlin's team has been busily crafting.
While administration officials have "put forth their idea of what they feel would be in the best interests of Vermont," Campbell responded, it's the legislature that will be "the designers," "the mechanics" and "those people who make sure that every screw is tightened and every bolt is riveted down tight."
"We're the ones who are going to have to determine what that final product is going to look like," he concluded.
So what to make of Campbell's remarks? A shot across Shumlin's bow, or the verbal diarrhea of an occasionally inarticulate statesman?
Occam's razor would suggest the latter. Campbell, after all, has earned a reputation within the Statehouse for talking and talking and talking — and not being entirely sure of what he's saying. It's entirely possible Campbell meant nothing by his remarks and simply garbled himself into a corner.
But it's possible the Senate prez knows more than he's letting on — and perhaps revealed a little more than he intended.
According to three people with knowledge of the situation, Campbell and his fellow lawmakers have, in fact, tasked a legislative consultant with brainstorming a series of alternative solutions to achieve the state's goal of providing universal health insurance. According to one of those sources, the consultant — Emory University's Kenneth Thorpe — has already come up with alternatives he believes are both simpler and far less expensive than Shumlin's.
Reached Monday, Thorpe said he's helping the legislature "think through different types of policy option designs and what they would cost." But he disputed the notion that either he or legislative leaders have come up with a contingency plan.
"I don't know that there's a Plan B. If there is, I mean, I haven't seen it," Thorpe said. "I think the idea is that the legislature is going to want to look at different approaches and options for moving toward or transitioning into a single-payer plan."
Campbell, too, plays down the notion that Thorpe is working on an alternative to Shumlin's vision.
"It's nothing I would call a plan because, quite honestly, what the administration has said so far — is that a plan? No," Campbell told Seven Days this week. "So what Ken is doing, that's not a plan."
Rather, he said, it's a "conceptual idea."
Media Notes
The Burlington Free Press is getting thicker. And according to an advertorial in Sunday's paper written by publisher Jim Fogler and executive editor Mike Townsend, it'll feature, "More news, more local."
But don't confuse that with more local news.
On Sunday, the Freeps became the latest of Gannett's 81 regional papers to feature a version of the company's flagship paper, USA Today, inside the local rag. As the New York Times reported last December, the move is intended to boost USA Today's circulation by 1.5 million weekday readers, which could shore up declining advertising revenue.
"We are mimicking the TV model," USA Today publisher Larry Kramer told TheWrap in February. "USA Today appearing in a local newspaper is like NBC News appearing on the local affiliate's airwaves."
Here in Burlington, Fogler and Townsend pitched the change as a reaction to Free Press readers' demands for "the most thorough printed newspaper possible." The two promised to add "more than 50 pages a week of content to the print edition" and said the Vermont section "will nearly double in size with content."
But nowhere did the two promise more local news, which usually requires more local reporters — another thing the Freeps didn't promise. (Neither Fogler nor Townsend responded to a request for comment.)
Instead, the new "content" appears to be news-free filler, such as a three-page photo spread in Sunday's paper called "Vermont Lives" and a page called "Flashback" featuring just two large photos of the 1985 Hinesburg Elementary School strike. On Monday, the Freeps debuted a page called "Crowd Sourcer," which featured reprinted comments from the paper's Facebook page and website.
But more local news? We're not seeing it yet.
Listen to Paul Wednesdays at 8:10 a.m. on WVMT 620 AM.