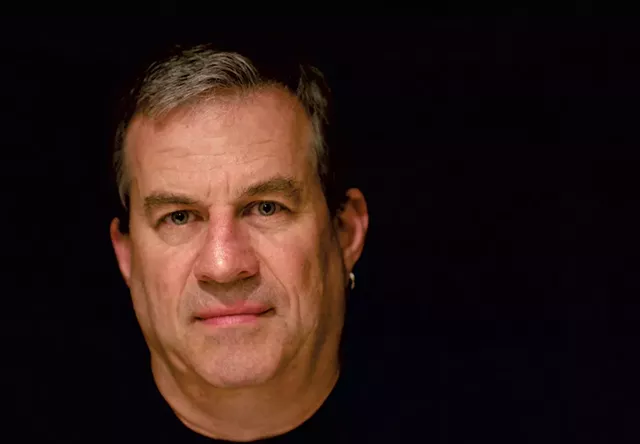 Two years ago, the United States set the grimmest of records: More than 50,000 Americans died of drug overdoses, 75 of them in Vermont. Opiate addiction has taken hold — and destroyed lives — in some of the remotest regions of the country. In his best-selling book, Dreamland: The True Tale of America's Opiate Epidemic, former Los Angeles Times reporter Sam Quinones explains how and why. His chilling and well-researched investigation, which won a National Book Critics Circle award, is widely considered the definitive account of the epidemic's origins.
The 2015 book weaves together two narrative threads: the motivation and migration of a group of Mexican drug dealers to small U.S. cities, where they sell heroin like pizza; and the comparable salesmanship of the pharmaceutical industry in regard to doctors, many of whom overprescribe highly addictive painkillers. Dreamland shows how the confluence of the two profit-driven forces created a lucrative market of American opiate addicts. Included in the analysis are ill-equipped small-town governments that have had to deal with the horrific consequences.
Because the situation has gotten worse, not better, since the publication of Dreamland, Quinones has been traveling the country, speaking to doctors, social workers, cops and lawmakers about his research. The Missouri State Medical Association is hosting him four days before he delivers a public lecture on April 5 at the University of Vermont. He's got a gig the day before, too, at Burlington City Hall as part of Mayor Miro Weinberger's book group.
"The opioid epidemic is the city's top public safety challenge, and Dreamland tells the stunning story of how we got here as a country. It's critical that Burlingtonians understand this terrible epidemic as we continue the urgent, long-term effort needed to turn the crisis around," said Weinberger, who selected the book last fall and then learned that UVM had already booked Quinones to visit campus.
In anticipation of his visit, Seven Days caught up with the Los Angeles resident before his most recent trip to Mexico.
SEVEN DAYS: Do you believe progress has been made over the past few years in understanding and fixing the opiate crisis?
SAM QUINONES: I think we've come a significant distance from when I was writing my book in 2013 and 2014. The problem then was, nobody was recognizing it. Families in general didn't want to talk about their loved ones getting addicted and how they died. There was a silence that covered this and allowed it to spread. And a lot was happening because doctors — and not traffickers — were the main engine behind the growth of the problem.
That has changed significantly, and people are now talking about it in very forthright ways. I view that as a big advance. We've got politicians paying very close attention to this, you've got media covering it far more closely, and you've got government agencies with budgets to combat this. All of that is very good. We're still a long ways from ... solutions. There is no one solution to this problem, and these drugs are extraordinarily addictive and very costly to treat.
We opened up a Pandora's box when it came to opioids and it is very, very hard to close that box again.
SD: What impact have greater awareness and prevention efforts had on the supply side of the opiate problem?
SQ: This is a supply story: We started this with a massive supply of narcotic pain pills prescribed as if they were somehow virtually nonaddictive, and that created a massive new market for opiates of one kind or another. It just so happens we are very close to Mexico, and Mexico has a very sophisticated drug-smuggling infrastructure. Their heroin is cheaper than any heroin we have ever seen in the U.S. ... Nowadays we have very sophisticated Mexican traffickers expanding their operations into heroin and very aggressively going into the market.
SD: Some say the failed War on Drugs demonstrated that it's impossible to adequately reduce the supply of drugs, and therefore most of our efforts should be focused on the demand side — that is, treatment. What do you think?
SQ: I'm not sure I agree with that. Doctors need to reassess how they prescribe these drugs. Nobody yet has been able to explain to me the reason why, after surgery, millions of Americans get 30 or 60 days' worth of pain pills for pain that's going to last two or sometimes three days. That's a change that needs to happen immediately. Right now dentists give out millions of pills a year for extracting wisdom teeth. Five million people get their wisdom teeth out a year. Most go home with a bottle of pills that far, far exceeds what they need. We've been doing that everywhere in this country. You're talking about a massive supply.
Until we address supply, it will be impossibly expensive to treat our way out of this. It does require a balanced approach. Educating doctors and maybe prosecuting a few who don't get the point, that's one way. And there's also treatment. But when you get out of treatment, it's like Russian roulette. Everybody relapses.
SD: I talk to a lot of people in both law enforcement and health fields who, in private moments of candor, express extreme frustration and skepticism about all of this. Are they justified?
SQ: I completely understand the deep frustration on the part of people in government who were, in fact, the first and only people to be fighting this problem — coroners, state health departments, cops, prosecutors, ER doctors, nurses, jailers. People ask me, "Why isn't government doing more?" I tell them, "Why is government doing it all?" The private sector that created this problem in the first place has been noticeably absent in funding treatment, in going to doctors and saying, "Ratchet way down the use of our drugs. Don't prescribe 60, prescribe eight, and we'll find ways of working with you so it's not a problem for you economically." When one major sector of the economy that we have exalted as the great efficient job-creating sector ... is completely absent, then, yes, this will be a very difficult thing to address.
SD: We've started to see a few lawsuits against pharmaceutical companies for their role in the opiate epidemic, including the city of Everett, Wash., suing Purdue Pharma, the maker of OxyContin. But nothing on the scale of the legal attacks on Big Tobacco in the 1990s. Do you think that will eventually happen?
SQ: I'm not sure if it's coming or not; you'd have to talk to state attorneys general. What I think has happened is, the previous legal theories that have been used to pursue these lawsuits have not worked. The city of Everett has a new theory ... that Purdue Pharma was tracking pharmacists and physicians and knew some ... had very heavy prescribing [rates.]
It took a long time for tobacco to be sued, too.
SD: Is fentanyl, a synthetic opiate that is more powerful than heroin, simply the next drug in the cycle of abuse? Or is it a game changer?
SQ: It's an unmitigated disaster. You have to think in terms of this entire story being a business story where the people involved are capitalists who make coldhearted capitalist decisions based on the fact that they have an enormous new population of consumers who can't not buy their product. Fentanyl is a perfect example of that. It is much cheaper, far more easy to smuggle, and we don't need a plant. You can make spectacular profits off very small amounts of fentanyl. The risk is, if you do it poorly, everybody dies. You drift into a heroin overdose. With fentanyl, it's more like minutes or seconds, and your body shuts down. That's what makes it very scary for the people who are using it.
SD: Our state's attorney here in Burlington has created a commission to study the idea of opening a safe injection site, as Seattle has done. What do you think of safe injection sites?
SQ: Anything that promotes heroin as the opiate of choice is a bad idea in my opinion. It's the last thing we should be promoting. We have a legal ... clean, cheap opiate out there that can be used. It's called methadone. It will be tethered to your neck for a long time, you will not have a normal life, you will never be able to be far away from it, but ... you use it once and you don't think about a dope addiction the rest of your day. I don't recommend methadone. I believe opiate addiction is a curse. But if you are cursed, we have a better solution than providing people with a place to shoot up a drug that never should have been available.
SD: What about legalizing drugs and devoting money to treatment instead of policing?
SQ: I favor legalizing marijuana, but only under certain circumstances and only low-potency marijuana. This entire problem started because we had a massive supply coast to coast of legal drugs, and so I would say people ought to be very careful of what kind of legalization of drugs they are proposing.
Correction, March 30, 2017: Burlington Mayor Miro Weinberger selected
Dreamland
for his book club before learning that Quinones was scheduled to appear at the University of Vermont. An earlier version of the story misstated when Weinberger selected the book.