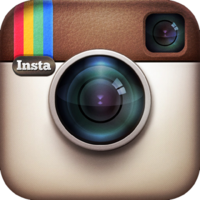 How often do you see photos of food that make your mouth water? Photos that make you so hungry, you rummage through your kitchen looking for something to satisfy your craving? Don't worry, it happens to all of us.
Foodies everywhere are constantly posting photos of the food they eat to social media channels, in particular, Instagram. Instagram is an app that allows users to upload photos they've taken, apply a filter and share it with their friends via Facebook and Twitter. These photos often leave followers hungry and jealous.

During the week, if you take photos of your Restaurant Week adventures via Instagram, we encourage you to include #vtrw in the caption. All photos taken during the week that include this hashtag will be uploaded to this website's Instagram photo gallery (see right). The user who takes the best photo will win a gift certificate to the Healthy Living Learning Center!
The Seven Days team will be taking photos all week with our Instagram account. Search for Sevendaysvt on Instagram to follow the action!