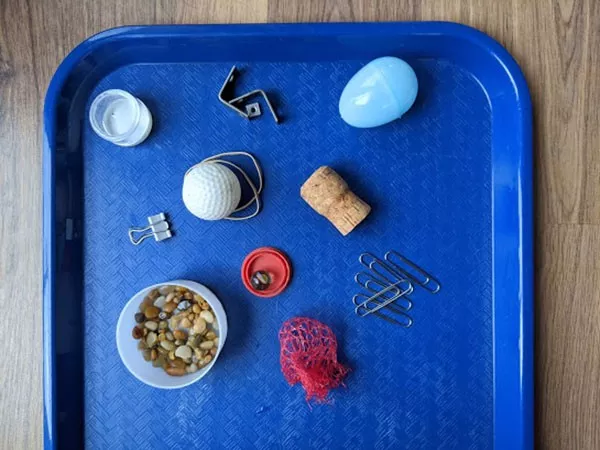 Courtesy of ECHO Leahy Center for Lake Champlain
ECHO's "Build a Fish" activity
Vermont's four largest science-based institutions have teamed up to offer kids free at-home programming.
The organizations —
ECHO Leahy Center for Lake Champlain
in Burlington,
Vermont Institute of Natural Science (VINS)
in Quechee,
Fairbanks Museum & Planetarium
in St. Johnsbury and
Montshire Museum of Science
in Norwich — created a consortium called
FourScienceVT
. This online resource directs families to programming on the organizations' websites and social media accounts.
Many parents are overwhelmed right now and barraged with online content, said Erik Oliver, ECHO's director of development and communications. FourScienceVT streamlines families' ability to access meaningful content by providing resources all in one place. Each organization's site receives around 500 to 600 views when new content is posted on the FourScienceVT website.
Oliver said that each institution in the consortium has unique strengths. VINS focuses on raptors and avian rehabilitation, and provides detailed natural science lesson plans by grade level through its At-Home Education program. Montshire Museum offers online resources — including videos and at-home projects — with themes ranging from seeds to puzzles. Fairbanks' Virtual Wonders program explores natural history, astronomy, meteorology and STEM topics through virtual classes and science projects.
ECHO's resources center on science and engineering. The center produces a weekly program for preschoolers, "Science & Stories with Elizabeth," that combines a picture book with a simple science project. One recent project for older kids on ECHO's website,
"Build a Fish,"
asked kids to create a fish prototype with common household objects, test its ability to float, then improve on its design.
All of the online content is free to the public, thanks to local donors.
For more information, visit FourScienceVT.org.