During this "Stay Home, Stay Safe" period, parents and caregivers shouldn't forget to care for themselves, too. Replenishing your own reserves will make it easier to parent during this time of stress and uncertainty.
When my daughters were little, I often relied on
LibriVox
during snowy, housebound days. Recorded by volunteers around the world, this free online collection contains more than 8,000 audiobooks of literature written before 1923 and, thus, in the copyright-free public domain. The website includes children's books in genres ranging from "Action and Adventure" to "Historical."
To give myself a break in those early years of parenting, I downloaded audiobooks for my daughters to listen to. To my surprise, I discovered that listening to the stories read aloud relaxed and recharged me, too.
Someday, your family might look back on the time and realize that
The Boxcar Children
or
The Swiss Family Robinson
carried you and your kids through these uncertain days.
A few classics to get you started:
•
Heidi by Johanna Spyri
: This 1880 novel stars a spunky orphan girl who is sent to live in the Swiss Alps with her angry grandfather. The story includes tending goats, triumphing over adversity and toasted cheese sandwiches.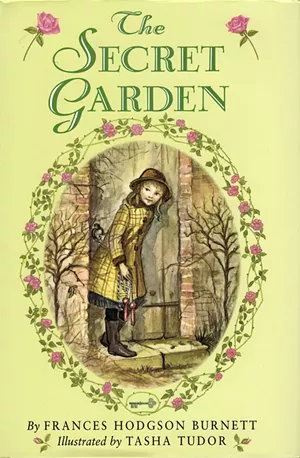 •
The Great Big Treasury of Beatrix Potter
: These 19 classic tales feature the mischievous Peter Rabbit, and many more quirky animal characters. My younger daughter's favorite was
The Tale of Two Bad Mice.
•
The Book of Dragons by Edith Nesbit:
Eight imaginative stories enchant listeners with magic and whimsy, including the tale of a dragon who comforts a fussy baby.
•
The Secret Garden by Frances Hodgson Burnett:
Unhappy and orphaned Mary Lennox is sent to live with an unknown uncle in an isolated manor house and soon discovers she is surrounded by mysteries. Sara Crewe, the plucky heroine of Burnett's
A Little Princess
, is lesser-known but also inspiring.
Find a Wired magazine article that chronicles LibriVox's unusual story here.