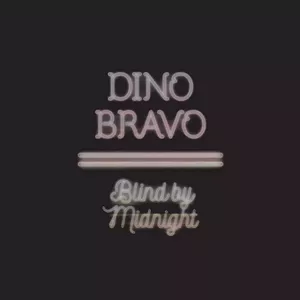 Dino Bravo, Blind by Midnight
(Self-released, digital)
Dino Bravo are, first and foremost, a party waiting to happen. The Burlington-based rock band has won a loyal following with lunatic live shows and self-deprecating humor. After honing its catalog in front of crowds for close to a decade, the quartet released a debut LP, Blind by Midnight. It is an all-killer, no-filler affair.
Matthew Stephen Perry has both the name and the pipes for the leading-man gig. His shoutbox has the kind of gritty charisma rock absolutely needs. The singer might not be David Lee Roth-ing every note through a brick wall here, but he's got the energy and chops to sell every song. And he does it while holding down a mean rhythm guitar. This, perhaps, is the band's secret sauce.
You see, for all their howling fury, Dino Bravo are like an exceptionally controlled explosion. The interplay between Perry and lead guitarist Chris Farnsworth — a regular Seven Days contributor — is careful and precise, propelled by a top-notch rhythm section: Joshua Shedaker on bass and backing vocals — and occasionally keyboard — and Jeff Labossiere on drums.
It's also clear that, beneath their rock animal shtick — their name is taken from a pro wrestler, after all — Dino Bravo are earnest students of the game. They pillage from a wide array of sources, as much Ric Ocasek as Randy Rhoads, and they know how to synthesize all that, too. Album opener "The Aerialists" hits like a ton of bricks, but it's also a melodic track that hearkens back to the 1990s heyday of alternative-rock bands such as Screaming Trees or Dinosaur Jr. — especially when that lead guitar solo starts to soar.
A rock band that harmonizes decades of subgenres and scenes into a muscular, musical hybrid winds up sounding ... well, very '90s. The decade was really the high-water mark for that sort of thing, and Dino Bravo do an expert job of capturing that aesthetic here.
Nowhere is the band's '90s sheen more obvious than on "Pop Music," which could have been an honest-to-God college-radio hit 25 years ago. It's a tightly written, catchy tune with real bite.
The album closes with "Past the Mark," an extended suite of pure, burning power. The shifting dynamics and tight turns make for a fun ride on headphones, but this is clearly meant to be experienced live, at an uncomfortably high volume. And that's really the best possible outcome for a rock band's debut, no? Blind by Midnight is essentially a 22-minute advertisement for Dino Bravo's live show.
It's also another professional piece of work from the prolific Ryan Cohen of Williston's Robot Dog Studio. He's been a hardworking, integral part of the BTV scene for years, but his mixing game has notably improved in recent years. Everything here sounds fantastically full and pure.
I'd normally wrap up by urging you to check out this album — you can listen at dinobravo1.bandcamp.com — but the reality is, you have no choice. None of us does. Eventually, Dino Bravo are going to find you and convert you. Beware.