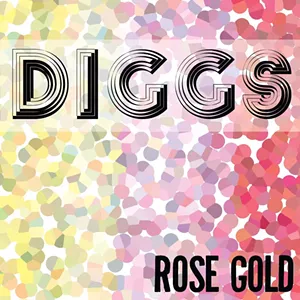 (Self-released, digital)
Funk-rock ensemble DIGGS, with their high-energy shows and dynamic lineup of instrumentalists and vocalists, were a Queen City powerhouse — emphasis on were. During its recently ended 18-month run, the band flirted with becoming one of the next big things 'round these parts. Led by charismatic MC Ash Diggs, the genre-blurring crew delved into a familiar yet undeniably infectious sound akin to some legit Burlington legends — namely, Belizbeha, who just celebrated their 25th anniversary with a rare live performance. DIGGS even give their (mostly) retired forbears a shout-out on their website.
So, why such a short shelf life? No specific reason, according to Diggs, just life. People go their separate ways no matter how good the party is. The front person remains prominent in the local scene, though he may be seen more frequently in the comedy world. The 25-year-old recently debuted his one-man show, "Bi-racial Angel," at the Burlington Fringe Festival at Off Center for the Dramatic Arts. Clearly, he's a multitalented guy.
Diggs' verbose bars and a sumptuous, groove-happy backdrop are chronicled on his band's first and final album, Rose Gold. His flow is largely loose and whimsical. A touch of Digital Underground's Shock G lingers in his cadence. But Diggs handles heavy subject matter, such as self-medication, relationship stress and existential crises with appropriate gravitas while still having fun.
Mood setting ranks high on the group's to-do list. Seesaw horns and a crispy guitar riff set ablaze upbeat intro "Put Me On." Combined with Diggs' motor-mouth flow, it's clear the group wants to spread good vibes from moment one.
Conversely, darkness looms over penultimate banger "Rose Gold." Though Diggs oozes confidence ("I'm confident that everything I do is baller shit ... I cannot leave the game until my name you acknowledge it"), he's aware that it's a fight. Mounting tension in the brass and guitars converge as the song erupts into cathartic bliss.
DIGGS are masters of the ramp-up. The choppy seas of "Baby Daddy" smash horns and a wall of guitar into a perfect storm. "Get With the Crew," a rousing, six-minute flex with modern jazz accents, doesn't hit its peak until close to the three-minute mark. And closer "Both Ways," a savage sendoff, hits its climax when its double helix of dirty soul and hard rock becomes fully entwined.
DIGGS, we hardly knew ye. Luckily, the group was able to chronicle its brief but noteworthy moment in Burlington's storied musical history.
Rose Gold is available on all major streaming services.