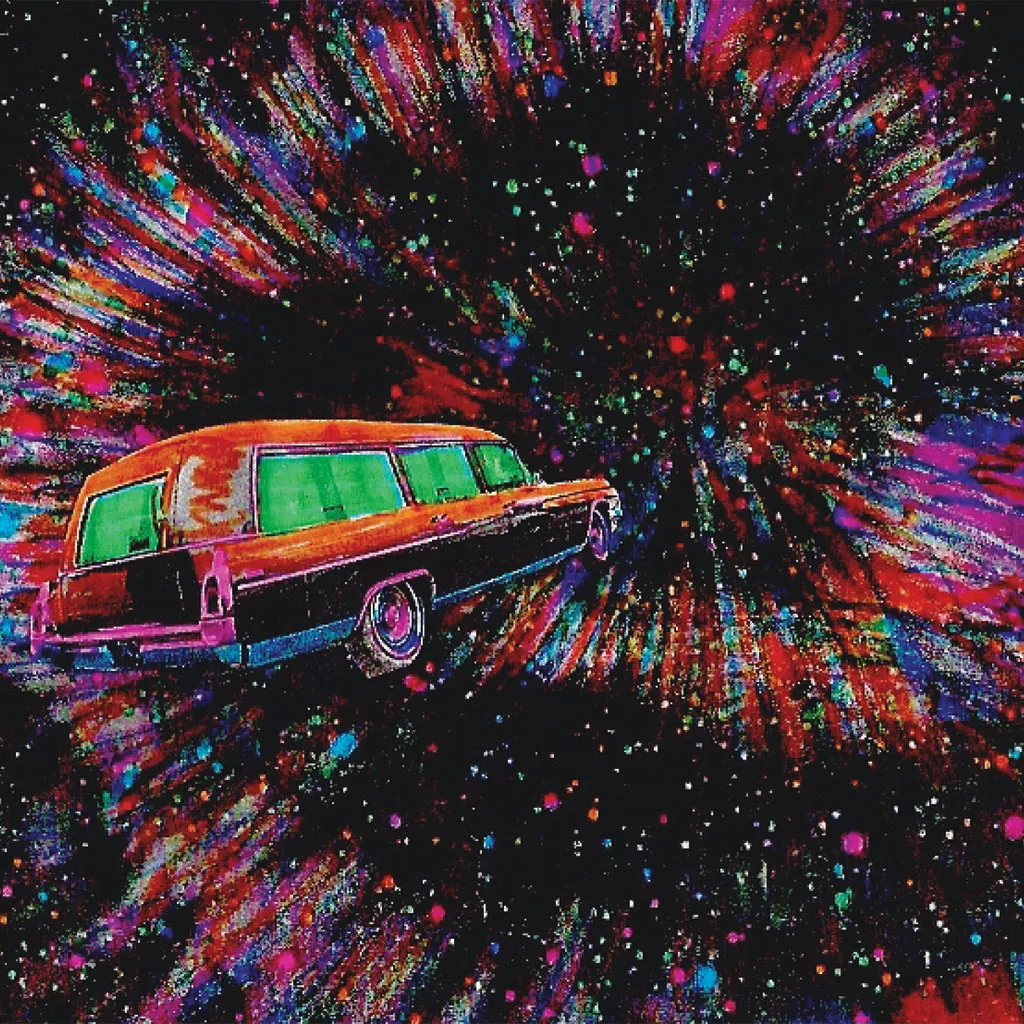 (Beautiful Music CDs, CD, digital download)
Dick FaceBat is the alias of Burlington's Richard Wright — not to be confused with the famed Native Son author. The former Wright, however, does have his own claim to fame, particularly among Phish-heads. A Vermonter since the 1980s, he once produced music as Nancy. Under that sobriquet, Wright wrote a song called "Halley's Comet," which was adopted by Phish in 1986, according to its archival entry at phish.net. The song was something of an elusive fan favorite from 1986 through 1994, before becoming a band staple from 1995 through 2004. Despite that hallowed place in Phishtory, Wright has only just released his first proper album, Space Hearse, as Dick FaceBat. But those looking for goofy jams will be in for a surprise.
Space Hearse, released on new local imprint Beautiful Music CDs, consists of three 23-minute experimental suites composed and performed on an electronic keyboard and recorded on an eight-track. And it's some seriously challenging stuff.
"Acid Rock #1" opens with a run of distorted low tones set to electronic drums. These collide with a twisted cacophony of bent, shapeless synth notes that distort the entire composition like a funhouse mirror. It's disorienting and genuinely unpleasant. And that's just the first minute. Once the song settles into a groove — if it can even be called that — the composition at least begins to take some identifiable form. Over a schizophrenic assortment of disjointed rock beats, FaceBat unfurls an equally manic array of keyboard runs, phased between speakers and played as if to see just how many notes he can squeeze into 23 minutes. (Answer: Holy shit.) It's like a John Carpenter score on meth.
"Black Dress" follows a similar template. It begins ominously, with spooky synth keyboard blooming and dissipating over synth-y tribal beats. Here, however, the song does coalesce around an actual groove, and its shifting pieces are far less shrill. There is tension and suspense. There's even a climax, with stabbing high notes that seem to wink — shriek? — at the iconic shower scene in Psycho. Later, the song enters more psychedelic terrain, becoming increasingly more frantic as it nears a harrowing, vertiginous conclusion.
"Chuckles the Pallbearer" is yet another take on Dick FaceBat's previously established formula: moody intro builds to mounting uneasy transitions to freak the fuck out. And, like the two previous compositions, it is a lot to choke down. More than anything, Space Hearse requires a prodigious degree of stamina to experience. It's a marathon of unsettling noise that will likely leave most listeners exhausted and strung out. Proceed with caution.
Space Hearse by Dick FaceBat is available at beautifulmusiccds.