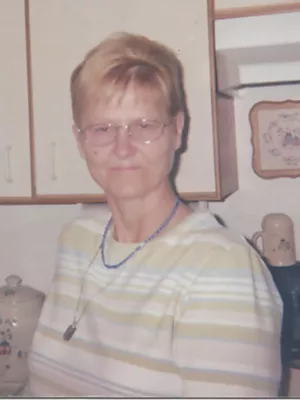 Diane LeClair LaMotte, 65 of Burlington passed away on December 5, 2014 joining her loving husband and soul mate Erwin, who predeceased her on September15, 2014.
Diane was born on April 7, 1949 in Colchester to Arthur Rene LeClair, Sr. and Margaret (Hodet) LeClair.
Diane enjoyed cross-stitching, knitting, and reading. She was a member of A.A. for 29 years, helping others with her wisdom, patience, kindness and love.
She leaves her three daughters, Toni, Tina and Tami; her grandson, Aric LaMotte, who they raised from six months old; her sister, Laurie LeClair; and seven other grandchildren and one great-grandson. Diane was predeceased by her parents, her brother Arthur Rene LeClair, Jr., and her sister Susan.
A memorial service will be held at 6pm Saturday December 20, 2014 at LaVigne Funeral Home and Cremation Service. Visitation will be December 20 from 4pm until the time of service. Online condolences may be shared with the family at lavignefuneralhome.com.