When my twins were infants, there were times I would have gladly handed them over to the Big Bad Wolf in return for a few hours out of the house with no crying or spit up. All he'd have to do was promise to bottle feed them every three hours. Ten years later, we still face that age-old parenting dilemma: How do you find and keep good sitters?
In a perfect world, my extended family would live close by, and grandparents, aunts and uncles would trip over themselves to give me a break once in a while. But I don't live in that world, and neither do most of the parents I know.
Last August, we moved our family of four to Shelburne from southern California, leaving behind our shallow pool of sitters. Within weeks of arriving, we needed someone to watch the kids while we attended "curriculum night" at their new school. We got lucky — a high school classmate of my husband's who lives nearby has a daughter who was home from Dartmouth College. We took advantage and snuck in a belated anniversary dinner after the school event.
As much as Bailey enjoys our kids, I don't see her driving up from Hanover, N.H., every few weeks so my husband and I can grab dinner and a movie. And since no amount of wishing on stars or birthday candles has landed Mary Poppins on the front porch, I realized that if we ever hope to have any childless evenings, I was going to have to lure a sitter or two to our new digs.
The Social Network
I've always found babysitters by asking other parents for recommendations. But we moved to Vermont knowing all of four people, and none of them had needed childcare in more than a decade. Not to be deterred — there was an R-rated film I was dying to see — I asked Bailey's mom, Eve Hoar, for some advice on finding a sitter here in Vermont. I also put out an online plea for tips.
Eve said her best sitters came from the club where her kids take lessons in the summer: counselors, coaches, etc. In the past I've done the same, hiring my kids' swim instructors to watch them on occasion. There was already a good rapport, with the added bonus of knowing the kids wouldn't drown in the tub.
Eve did me the favor of putting my question out to her coworkers with young kids. I was inundated with emails, like one from Andrew Hallock, a Colchester father of two, who recommended a University of Vermont-sponsored mingler. These are twice-yearly events — the next one is February 5 at UVM's Davis Center — that invite local parents to bring their kids to meet and interview sitters, many of whom are enrolled in the early childhood education program. Hallock has landed several sitters by mingling with the students.
More messages came from friends all over the country — I must have sounded desperate for a night out. One mom suggested hiring aides from my kids' school. Another recommended using sitters from church. Several moms said they had good luck hiring the teenagers who live in the neighborhood. This last suggestion reminded me that a few enterprising teens on our street had come over to introduce themselves — and offer their sitting services — when we moved in. Time to make sure they have references so we can get to that movie.
Patrick Halladay, my son's fourth- grade teacher, responded that when his wife, Juliet Halladay, a professor of early childhood education at UVM, can't get one of her students to watch their three kids, they turn to Front Porch Forum. FPF is a community listserv for individual neighborhoods throughout Vermont. Registration on the site is free. Once you're signed up, you can post your sitting needs and requirements, and it goes out in an email that is visible to everyone else in that neighborhood group. Local sitters have responded to the Halladays; and the Halladays have responded to local sitters advertising their services.
The answer to my prayers came via an email from a friend in Portland, Ore.
"Why don't you call my sister, and see if her daughter will sit for you? She's awesome."
Truer words have never come over the internet. The daughter in question lives here in Shelburne, and she's the sweetest, smartest, most responsible 13-year-old in the world. My kids actually ask if she can come over and sit.
She reinforced my belief that middle- school sitters are the way to go. When I was a 12-year-old babysitter, I made sure I did everything right so I would keep my junk-food-and-movie-fund jobs lined up.
I find today's middle-school sitters are equally motivated. They tend to be energetic and eager to please and have fewer obligations, so they can sit more regularly. They also charge less — we pay between $8 and $10 per hour. Some have even passed a babysitter training course offered by the American Red Cross.
High-school sitters are great — until they abandon you for activities, boyfriends or college. College-age sitters are more mature, experienced and usually have their own wheels. But their fees tend to be steeper, between $12 and $15 per hour. And they're harder to get on a regular basis. Back in California, my booking success rate ran about 50 percent.
Sitter Services for Hire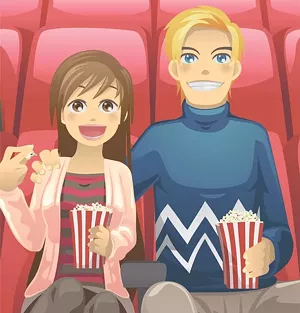 Don't have a friend in Oregon with a sister in Vermont? Not comfortable leaving your precious offspring with a middle schooler or Mary Poppins? Nil desperandum: There is a sitter out there for you. Several professional services exist to help parents locate a reputable, experienced sitter or nanny.
Some of my friends in California swear by Sittercity.com, a national chain that maintains sitters-for-hire in Vermont, largely in Chittenden County. Care.com is another one. It's pricey for parents who only go out once in a while — $35 per month for Sittercity.com, with additional fees for access to background checks — but such a service can buy some peace of mind. The sitters tend to be experienced, college-age or post-college-age young professionals, who have been trained in first aid and CPR and have passed a background check.
Want that guarantee from a local service? Vermont Nanny Connection provides services similar to Sittercity and Care, but owner Hope Moulton runs the operation out of Montpelier. Parents can pay a flat annual rate of $170 for direct, unlimited access to the company's sitters. Or you can fork over the $20 finder fee each time. That's in addition to what the sitter gets, which is between $12 and $14 per hour.
All of the sitters that Vermont Nanny Connection places are pre-screened, come with references and have passed background checks. Moulton also requires them to have current CPR and first-aid certification.
What's stopped me from going that route? Once I add up the cost of dinner, a movie, the hourly sitter rate and the booking fee, it's not cheap. And there's no guarantee the service will have a sitter when I need one.
You're the Boss
However you find a sitter, it is important to realize that you've become an employer. Here are some tips for creating a solid employer-employee relationship:
Ask for references.
Be willing to act as a reference for a good sitter.
Schedule a paid trial run with you in the house.
Leave clear, written instructions about any chores you expect them to do, such as cleaning up dinner dishes or putting the kids to bed.
Set rules about what is and isn't allowed. Don't want them texting rather than playing with your kids? Don't want them using your computer? Let them know up front.
Consider tipping if they did a good job.
Follow up with your kids to see if the sitter did what was asked.
I try to be a benevolent boss. I'm a good tipper and I ask ahead of time if they want me to provide dinner. I want to encourage them to do a good job and to keep coming back.
Pretty soon, I'll be able to leave my kids alone while I go out. Vermont doesn't establish a minimum age for self-sitting, but I'm going by California's guideline, which is 12.
No doubt the next chapter will bring other anxieties. Katie Kennedy, a Shelburne mother, lets her daughters, 10 and 12, stay home alone if she and her husband are going somewhere local. But it's still a mixed blessing. "It's both a relief," she says, that there's "no need to secure a sitter a week or two in advance," and a worry: "Do they feel safe? Will they be able to reach us if they need to?"
I guess we'll cross that bridge when we come to it.