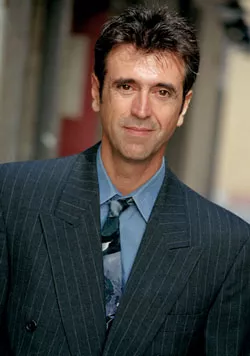 Home builder Fernando Pagés doesn't mind if you call him "green." But in his mind, 21st-century homes should do more than conserve energy: They should also fit regular people's budgets and lives.
In a talk he'll deliver Wednesday at the South Burlington Sheraton entitled "Practical Ecology: High-Quality, Low-Cost, Green-Built Homes," the Nebraska resident will offer tips on how to trim project costs without sacrificing quality. "Green-built" usually denotes expensive add-ons, Pagés explains. But his construction firm builds simple, energy-efficient homes that sell for less than $150,000.
Pagés is the author of two books and a regular contributor to such industry rags as Fine Homebuilding and the Journal of Light Construction. His Wednesday morning speech is the keynote address at a two-day conference called "Better Buildings by Design," which is hosted by Efficiency Vermont and expected to draw 1000 construction professionals from around New England. It's also the venue for the Vermont Green Building Network's annual meeting.
Li Ling Young, a senior project manager at the Vermont Energy Investment Corporation, says Pagés was a logical speaker choice: "He really embodies the heart of what we're aiming for, which is good design that results in systems that truly perform," she says. "I think his compelling message is that affordability and efficiency are not mutually exclusive."
Pagés suggests his message goes deeper than that. In a phone interview, he says homes of the future shouldn't merely be affordable and efficient; they should respond to cultural trends. His award-winning "Liberty Village" housing project in Lincoln, Nebraska, for example, was designed for a community of "multicultural first-time homebuyers." And Pagés' "New Economy Home," a blueprint he is creating with "Katrina Cottage" designer Marianne Cusato, features a second master bedroom for a grown-up kid or the divorcée who can't afford an apartment.
"It used to be that a house could be used the same way for a hundred years because people didn't change that much from generation to generation," Pagés adds. "Now a house may have to have four different lifetimes . . . so how do you accommodate that?"