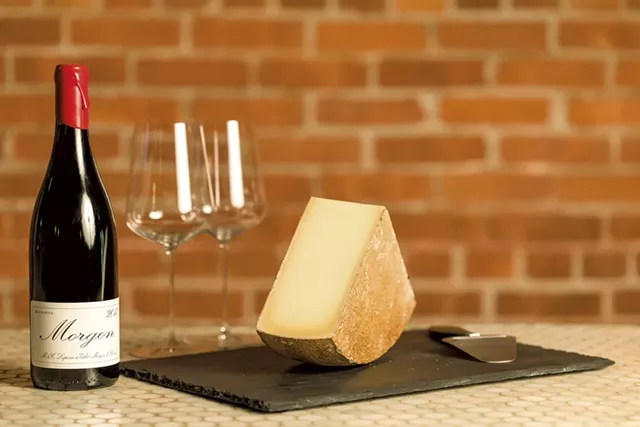 File: Oliver Parnin
Cheese and wine from Dedalus Wine Shop, Market & Wine Bar
Jason Zuliani, owner of Dedalus Wine Shop, Market & Wine Bar, has confirmed that he will open a new location in Stowe at 1031 Mountain Road in the building formerly occupied by Harvest Market. Zuliani is targeting mid-October to open after some building renovations.
Harvest Market owner Donna Carpenter announced in early June that she would close her 25-year-old gourmet store, café and bakery. In a letter published in the Stowe Reporter, she said it was "no longer financially viable to continue operations in the immediate or long-term future."
This will be the third branch of the Dedalus group that Zuliani started as a side hustle and a labor of love in 2007 from the office of his telecommunications business on Burlington's College Street. He had worked previously as wine director for the New England Culinary Institute's NECI Commons on Church Street.
Dedalus moved to its own space on Battery Street in 2009 and kept growing. In 2017, Zuliani relaunched it as a wine shop, market and bar with food and a full cheese counter on Pine Street. A couple of years later, he opened what he called a Dedalus "kiosk" in the Stone Mill Public Market in Middlebury.
The Stowe location will resemble the Burlington flagship store while building on Harvest Market's strong customer following, Zuliani said. He described it as "the European market vibe hybridized with our wine program."
Customers can expect a strong focus on retail wine sales along with prepared foods, takeout meals, cheese, charcuterie and a wine bar. The location's brick ovens and full kitchen will provide Dedalus executive chef Zach Yindra with more production capacity than in Burlington.
Zuliani said he'd been looking at expanding into Stowe for some time. "The only location that made any sense was the Harvest Market," he said. "It was such an important part of the food community."