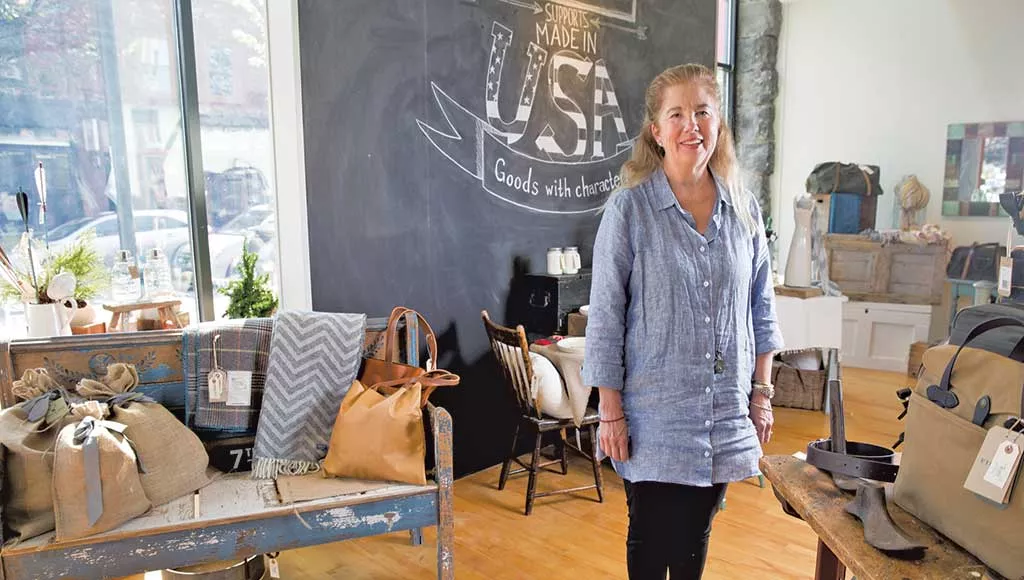 James Buck
Sharon Beal in Common Deer
Sharon Beal appreciates furnishings with a past. So when her husband asked if he should sand off the gear marks on an old industrial table destined for his wife's store, Beal told him, "Oh no, keep the gears in there."
The marks are faintly visible atop the tall table, which sits in the bright, 1,900-square-foot Common Deer gifts and housewares store at the corner of College Street and South Winooski Avenue in downtown Burlington. The shop opened in mid-July with three times the space Common Deer had in its former location in Shelburne Village, where Beal launched the operation in 2013. Two years later, it was definitely time to grow.
"We were bursting at the seams," Beal says.
Since July 1, when Beal closed the Shelburne shop, she's been busy outfitting the new one. The space became available after the North Face retail store next door downsized.
Gone are the ski parkas and fleece. Instead, Common Deer displays soft woolen blankets with zigzags or stripes, rustic tables, antique benches and bed frames with crackling paint, doeskin bracelets for men or women, handmade leather purses, wooden blanket boxes of all sizes, props for the bar, and lotions for the body. And, yes, deer antlers in various sizes and shapes.
There's also Rackk & Ruin jewelry by Molly Conant of Burlington, beehive crocks and mixing bowls by Woodstock-based Farmhouse Pottery, and cutting boards by Burlington-based Riven. Beal likes brands that reuse old things in creative ways, hence her displays include a waxed canvas duffel bag finished with a vintage leather gun sling by Peg and Awl, a small company based in Philadelphia.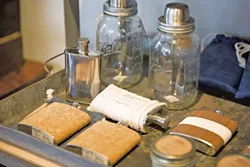 About 85 percent of Common Deer products, whether old or new, were made in the U.S. or Canada. The vibe is informal, rustic and sturdy — no chintz in sight. Preppy tendencies sneak in here and there (needlepoint finishing on a flask, ties stamped with anchors, nautical bracelets), but this store does not cater to people named Buffy and Thad.
It feels more like a venue for folks named Ezra and Willow, where shoppers can buy an old ice auger to hang on the wall ($40) or repurpose a square metal bobbin rack ($90) to organize garden tools or kitchen utensils.
"I'm picky about what I put in the store," Beal says. "I focus on things that are just a little bit unusual."
For newly made items, she likes small-batch products that fit with her mission to revive manufacturing in the U.S. Sometimes that means getting on the phone with the people who make cheese boards or picture frames in their basements and convincing them to scale up — without going offshore.
When vendors protest that they can't, Beal comes back with her trademark line: "Yes, you can."
On a recent day at the store, Beal is wearing her sun-streaked hair down at her shoulders and is dressed in slacks, sandals and a loose linen top. She has a confident, sociable manner and a bit of polish — like someone who would enliven the conversation at a dinner party and recognize the pattern of the silver on the table.
Beal lives in Charlotte with her husband, John, who helps reinvent things his wife salvages for the store. Both are well versed in the workings of small business. For more than two decades, they have operated Vermont Business Brokers, which helps people buy and sell a range of small businesses, from retail stores to excavation companies.
Through this work, Beal has observed numerous small manufacturers close down in the region. "As business brokers, we see it," she says. "It's very concerning to me, and I think manufacturing should stay in the USA."
Beal grew up in Newburgh, N.Y. Even as a child, she loved hunting for old things. "I've gone to auctions and antique shows since I was little," she says.
After college, she and her husband worked in her father's auto dealership for more than a decade. When it was time to sell the business, the Beals moved to Vermont to raise their two children and indulge their love for the outdoors — skiing, hiking, mountain biking and especially sailing. "I love Vermont to the max," Beal says.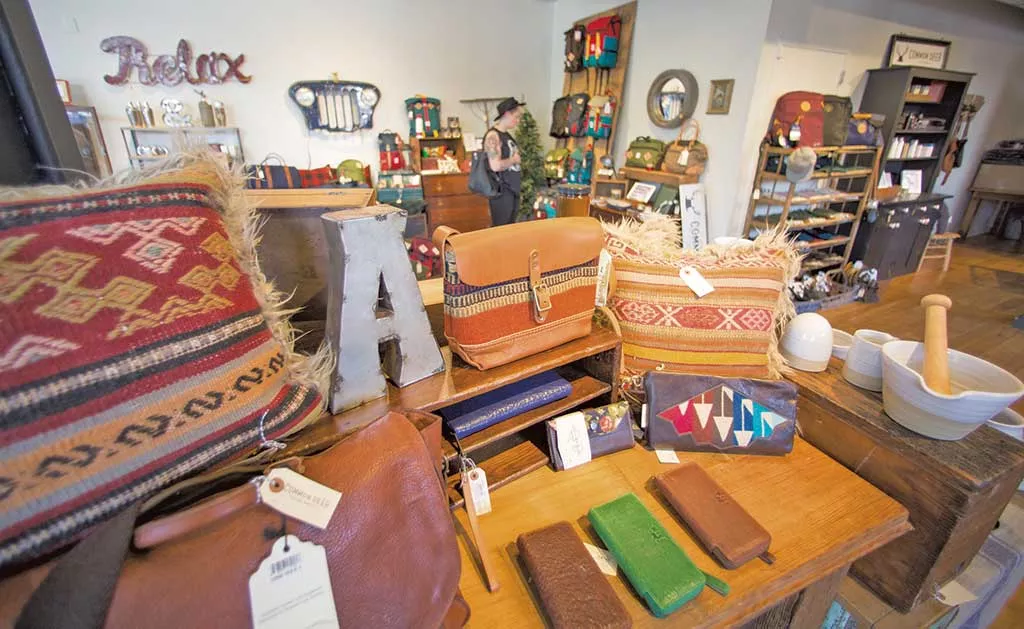 With the children grown and Vermont Business Brokers established, Beal decided a few years ago that it was time for her own project — Common Deer. The name is a play on "commandeer" — yes, it's nod to that family sailing thing — and reflects the store's mission to take something and stamp it with personal style.
"I've always wanted to own a store, always," Beal notes. "It's been 35 years in the making. My family finally said, 'Just go do it.'"
Along with their dad, Beal's children have pitched in. Right now, both help out with the company website. Online sales at commondeervt.com are healthy, with customers all over the country, Beal says.
To feed the customer appetite, Beal and Common Deer manager Lauren Greer often head out at 5 a.m. with a trailer hitched to Beal's vehicle. They scoop up finds at estate sales, flea markets and antique shows across the region.
Some items go straight to the store, such as the horse-stall door that Beal set up as a divider at the back of the retail space to carve out an office. Other buys get a little love: Those two antique dining room chairs with fresh blue-and-white ticking in the office? Greer reupholstered them.
Beal doesn't buy anything for the store she wouldn't buy for her home. Common Deer reflects her personal philosophy about decorating.
"Having old, mixing it with new," she says, "it just adds comfort to the space."