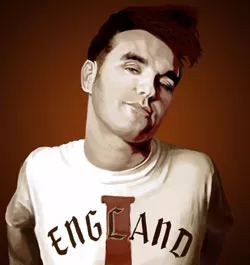 So have you filled out your Seven Daysies ballot yet? If not, you'd best hurry up. The deadline is this Friday, June 22, after all.
When the results for our annual awards come in, I'm always curious — and often a little surprised — to see whom you've voted for. I don't vote myself. It seems a little conflict-of-interest-y. But I find your answers fascinating. So this year, I thought I'd offer my two cents on who I would consider for some of the categories relevant to the local music scene if I did vote — which I don't. To be clear, I'm not suggesting you vote for these folks, nor am I campaigning for anyone. Rather, I'm looking to provoke a little discussion before you head to the ballot box.
The venue categories tend to be pretty predictable. The Best Large Live-Music Venue is perennially awarded to Higher Ground, for obvious reasons — with Nectar's usually a close second. But the Best Small Local-Music Hot Spot is intriguing because there are so many ways you could go. The Monkey House is the hippest spot, while Radio Bean is perhaps the most vibrant and integral to the community. And really, given the amount of local music that graces its stage, Nectar's should be in the discussion, too. And you could make a case for the Skinny Pancake. Personally, I'll be curious to see how Signal Kitchen fares. It's probably a full year of regular shows away from really contending. But if I were predicting a winner, it'd be my dark horse. And don't forget about venues outside of Burlington, such as On the Rise Bakery in Richmond, the Bee's Knees in Morrisville and, of course, the greatest bar in the world, Charlie O's in Montpelier.
Best Up-and-Coming Vermont Musical Performer is another fascinating category, with several options — partly because "up-and-coming" is a nebulous term. Waylon Speed, for example, are well established locally. But they'd still be considered newcomers for most audiences. You could say the same about acts such as Barika, the Vermont Joy Parade, Split Tongue Crow and Zack duPont, all of whom have had good runs in the last year and are established but are technically on the rise. If we're talking strictly newer bands, the Concrete Rivals deserve to be considered, as do Shelly Shredder, Alpenglow, Craig Mitchell & Motor City and Chamberlin — they've really only been around for little more than a year. It's clearly a subjective and overwhelming category. And the options for Best Club DJ are similarly challenging, especially when you consider all the EDM collectives, such as Mushpost, Bonjour-Hi, 2K Deep and others.
Best Vermont Standup Comedian could also go in any number of directions. Nathan Hartswick might be the hardest-working man in local comedy. Alex Nief was transcendent at a recent Green Mountain Comedy Festival show. Kit Rivers is a star in waiting. Jason Lorber more than held his own opening for Joan Rivers recently. And, having won this year's Higher Ground Comedy Battle, Kyle Gagnon is the real deal, too. That's not to mention the more established veterans, such as Josie Leavitt, Tracie Spencer and the rest of the Vermont Comedy Divas.
Best Unsigned Vermont Band is like the Daysies' MVP award. And again, a staggering number of artists are worthy of the title. Among them, several of the groups in the preceding paragraphs, defending champs the Lynguistic Civilians — who would seem to be a lock for the Best Vermont Hip-Hop Artist/Group again, as well — the Aztext, Ryan Power, Japhy Ryder, Blue Button, Anders Parker Cloud Badge — he's signed as a solo artist, but the band isn't — Rough Francis, Wooden Dinosaur … I could go on for a while. But that might just make a tough choice even harder. I don't envy you. But happy voting!
BiteTorrent
The big news of the week comes to us by way of Higher Ground Presents, which on Monday announced, to the delight of morbidly depressed pop fans all over the state, that Morrissey will perform at the Flynn MainStage on October 16. Tickets to see the iconic Smiths front man go on sale this Friday, June 22, at 10 a.m.
Jazz Fest might be over, but the long-running Friends of Joe series at Halvorson's Upstreet Café is just getting started. For the uninitiated, the titular Joe is the late, great Big Joe Burrell, a beloved figure in Burlington jazz and blues whose smiling visage is immortalized — albeit rather creepily so at certain angles — in the life-size statue of him in front of the café on Church Street. The formerly weekly series has been trimmed down to the third Thursday of every month and gets under way this Thursday, June 21, with sax man Dave Grippo.
Speaking of fun music series starting this week, Burger Night at the Bread & Butter Farm in Shelburne began its second season with its inaugural feast on Monday, June 18. The series runs every Monday and Friday through the beginning of October and features burgers and hot dogs made from the farm's own grass-fed beef, with music made from grass-fed-beef-fed, local, free-range musicians. Some highlighted acts include local folk outfit Bread and Bones (Friday, June 29), Brett Hughes (Friday, July 13), and a special session with Lauren Rioux and Brittany Haas of Republic of Strings and Crooked Still, respectively (July 23). Also, series organizer Chris Dorman, whose last record, Sita, I belatedly but glowingly reviewed in May, makes a number of appearances throughout the summer, including this Monday, June 25.
Continuing on a theme, Zack duPont's new listening-room series starts this Sunday, June 24, at Black Box Theater in Burlington. The monthly series features some top-notch talent in an intimate setting conducive to — get this — actually listening to music, instead of being jostled around a loud, crowded bar. Novel, right? The debut installment features Joe "not that Joe Walsh" Walsh from the Gibson Brothers and local soul man Joshua Panda.
Those wascally Smittens are at it again and have their next full-length record, Believe Me, set to drop courtesy of London's Fika Recordings on July 23. In the meantime, the band is releasing the album's lead single, "Burning Streets of Rome," and two B-sides already available as a digital single this Monday, June 25, at fikarecordings.com — and all the other usual e-record shops, of course. The band's new label was nice enough to send along a preview of the track, which it describes as a "gay indie-pop dance floor-filler." Yup. It's pretty classic Smittens: catchy as hell with shades of the Magnetic Fields — not to mention a cheeky nod to the lead riff from Bruce Springsteen's "Born to Run." It also features the vocals of new Smitten Missy Bly, who will travel with the band on its upcoming European tour to promote the record.
From the Dept. of Corrections: As several alert readers were kind enough to point out, my effusive praise of Trombone Shorty's Waterfront Tent show in last week's column contained a goof. I stated that Shorty covered Rage Against the Machine's "Killing in the Name." It was actually "Bulls on Parade." But, as one other reader noted, "Honestly, they're not that different." Zing! (By the way, do you want a job in music criticism? You're a natural.)
Last but not least, happy trails to Brian Mital and Geeda Searfoorce, who are both stepping down from their posts at the Burlington Discover Jazz Festival. Mital, who will join Nectar's Entertainment Group, was the BDJF's managing director, and during his 10-year run helped oversee the fest's remarkable expansion, including adding a second weekend and introducing the Waterfront World Tent to the festivities. On a personal note, he also put the smackdown on a certain soul diva for me last year when said diva tried to bail on a scheduled interview. Thanks, dude. Searfoorce has been the BDJF's associate director since 2006 and was also instrumental in the festival's expansion. And she has great taste in pants. You'll both be missed. But if you had to go, this year's festival, which was my favorite to date, is a great way to go out on top. However, given that longtime Flynn artistic director Arnie Malina stepped down recently, as well, that seems like an awful lot of change, especially as we eye the BDJF's 30th anniversary next year. Stay tuned.
Listening In
Once again, this week's totally self-indulgent column segment, in which I share a random sampling of what was on my iPod, turntable, CD player, eight-track player, etc., this week.
Fiona Apple, The Idler Wheel…
The Tallest Man on Earth, There's No Leaving Now
Diplo, Express Yourself EP
The Melvins, Freak Puke
Sébastien Tellier, My God Is Blue