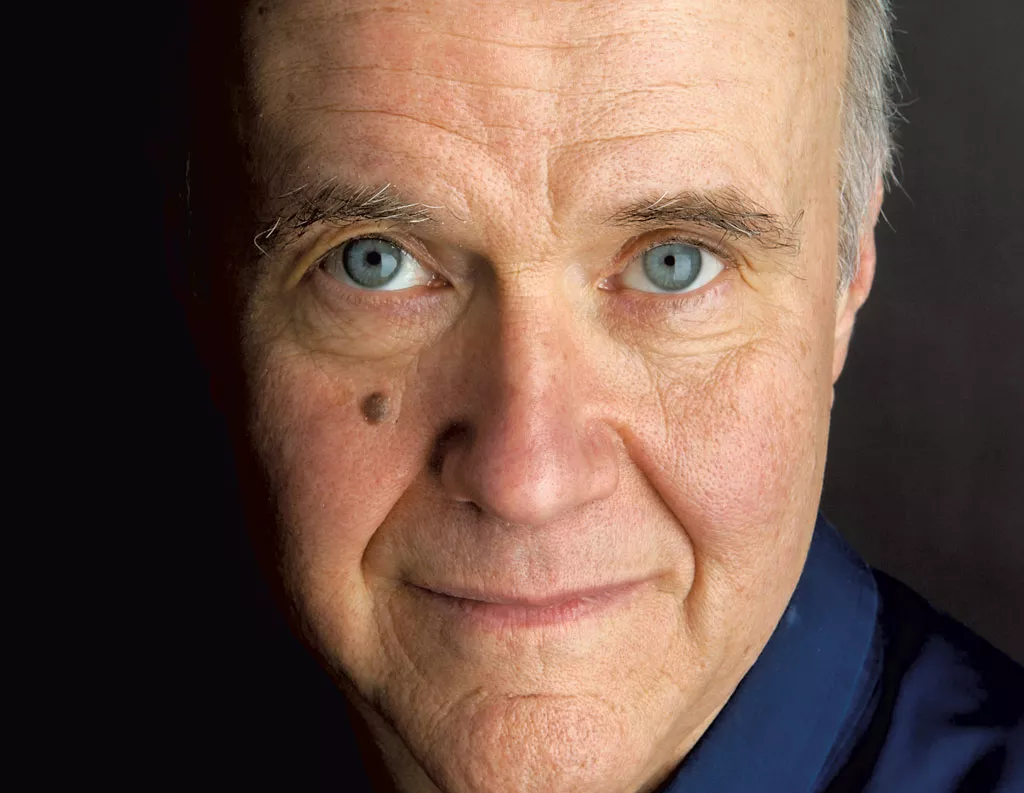 After Brookfield composer Erik Nielsen finished writing his first opera, A Fleeting Animal, in 2000, he says, "I couldn't write a note of music for six months. It drained me. It was a tremendous undertaking." The work was commissioned by Vermont Opera Theater in Montpelier and written with librettist David Budbill of Wolcott, who drew its plot from his poem-turned-play Judevine. It premiered in October that year with acclaimed performances at three Vermont venues. Then it disappeared from view.
All that work for only six performances? Nielsen recalls thinking as time passed. Thirteen years later, students in his music-appreciation class at the Montpelier Senior Activity Center asked the composer to teach his opera. The response was "enormous," Nielsen recalls, and it encouraged him to envision remounting the work.
But he knew that if audiences were going to see the opera again, he — and Budbill — would have to make it happen themselves. Now it's official: A Fleeting Animal will get another round of performances in September 2015.
One key part of the effort, Nielsen says, was forming an enthusiastic board of directors to help raise money. He and Budbill took their cue from Montpelier pianist Michael Arnowitt, who gathers a group of supporters every time he wants to launch a new project, Nielsen says.
The board has estimated that the production, scheduled for six venues around the state, will cost $60,000 in total. Nielsen says funds will come from a variety of sources, including donors, challenge grants, arts grants and eventual ticket sales. The composer has also launched a Hatchfund website with a goal of $5,000 to eliminate at least one line item from the budget: his fee for revisions to the score. (Nielsen is hoping to make it easier for the singers to perform, he says.)
Overall, says Nielsen, "Fundraising is going much better than I feared it might." Early supporters will be fêted at a private "friendraising" party in Barre on Monday, November 17.
An opera about Vermont is a rarity; in fact, Nielsen's may be the sole example. Set in the fictional Northeast Kingdom town of Judevine in the 1970s, the story of Fleeting follows the ill-fated union of Tommy, a traumatized Vietnam veteran in his late twenties, and Grace, a single, fortysomething mother on welfare.
The opera is named for a poem Tommy writes for Grace. When we give ourselves to each other, he sings, "we make a fleeting animal of such beauty, passion, nakedness and grace that I am glad it slips away when we are done, because this world is hurt and cruel and nothing that naïve and loving and unashamed could possibly survive."
Nielsen has already fielded inquiries from singers interested in the opera's 10 named roles, which include an Angel of Depression and two visiting African American vet friends of Tommy's. (Nielsen says he and Budbill are both "adamant" about getting black singers for those roles.)
The chorus of eight to 12 singers is equally important, Nielsen adds. "It ends up telling us what life is like in northern Vermont, about the seasons — how the summer is so brief, and then it's winter again." The action takes place over one seasonal cycle, beginning and ending in fall.
Anne Decker was music director of the opera's premiere and will reprise that role for its revival. When she was first asked to conduct the singers and small orchestra in 2000, she recalls, she had been in Vermont for just a year, fresh from a master's program in orchestral conducting from Illinois State University. "What's really cool [about the opera] is that it's so Vermont," says Decker, who lives in Waterbury Center. "People are in flannel shirts and jeans. These are real people in our state."
A Fleeting Animal defies expectation in other ways, too. The language is regional and colloquial; one character, a French Canadian woodsman, starts off the opera by singing, "Shitacatsass! Freeze like a turd!" And Nielsen incorporates a mix of musical styles, including Québécois folk songs and 12-bar blues. In an email, he lists his musical influences as "Monteverdi, Mozart, Thomas Tallis, Beethoven, Bartók, Shostakovich, Duke Ellington [and] the Beatles."
Decker, who also directed the premiere of Northfield composer Dennis Bathory-Kitsz's opera Erzsébét in 2011, welcomes the opportunity to return to Fleeting. "That's my favorite kind of work: new music," declares the conductor, who launched her modern chamber ensemble TURNmusic last summer.
Nielsen comments that the opera may be even more relevant today than it was in 2000. Tommy's condition is now widely known as posttraumatic stress disorder — a little-known term back then. Poverty and thin job opportunities — realities that pervade Fleeting — are increasingly on people's minds as the nation's vast wealth gap increases.
What ultimately appeals about the opera, however, is its telling of a story deeply rooted in Vermont life through music. "There were a lot of tears in the audience," Nielsen recalls of the premiere performances. "It pulls people in. David's characters are alive."
INFO
The original print version of this article was headlined "Fleeting Presence: Vermont-Set Opera to Make a Comeback"