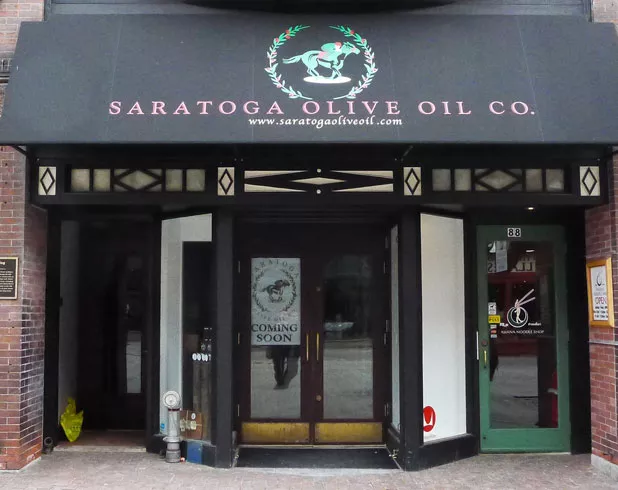 Saratoga Olive Oil Company
The heart of Plainfield has a brand-new eatery. After barely a year in business, Café Verde has closed at 20 School Street, and in its place has sprung up the equally adorable Dancing Goat Café, which opened a few weeks ago.
Owner Jennifer Silverwood says locals are already cottoning to her buttermilk biscuits. At breakfast, she loads them with eggs and Vermont Smoke and Cure sausage; at lunchtime, with seasonal goodies such as roasted red peppers, Grafton Village Cheese Company cheddar, spinach and caramelized onions. She's also serving Fair Trade coffee and teas, house-baked scones, and muffins.
*****
Church Street is about to get a rubdown. The Saratoga Olive Oil Company is expected to open within the week at 86 Church, according to an employee at the company's flagship (and only other) store in Saratoga Springs, N.Y. The shop will sell a selection of olive oils infused with lemon, herbes de Provence and other aromatics, as well as balsamic vinegars and sea salts in such flavors as fennel, smoked onion and Hawaiian black lava.