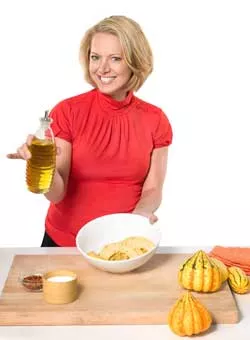 Despite the blaring neon sign, Winooski's Food 88 — which was owned by "Champ" Chompupong of Bangkok Bistro — is no more. Last Friday, just two weeks after the $1 sushi mecca was shuttered, a pan-Asian emporium called LeeLaWaDee opened in the spot, located right next to popular Tiny Thai.
But at the new eatery, Thai food is just the beginning. Although owner Snow Dinh served as a journeyman at Vietnamese and Thai restaurants around Chittenden County, the bulk of the menu items at LeeLaWaDee are Cambodian. Think crispy roasted pork or duck over jasmine rice with pickled carrots, cucumbers, lettuce and tomato. Or a mix of squid, shrimp, lobster balls and veggies in spicy basil sauce.
Dinh is proud of her selection of Vietnamese-style noodle soups, including a vegan variety with tofu skin and mock duck. More unique, though, is the Hiu Tieu Nam Vang — a Cambodian version of pork broth filled with slices of roast pork, ground pork and quail eggs with a pho-like set of mix-ins.
Want to cool down? The folks at LeeLaWaDee squeeze their own lemonade and serve smoothies in flavors like avocado and durian.
— Alice Levitt
Does Melissa D'Arabian from "The Next Food Network Star" look familiar? Maybe you've seen her around town.
The 40-year-old Keller, Tx., resident is a UVM alum who spent lots of time cooking for her Alpha Chi sorority sisters during college. Her Green Mountain connections were on display in last Sunday's episode, when she whipped up a "Burlington Burger" with Vermont cheddar for a mini-challenge.
Fans of local food — and students of economics — take note: The keynote speaker at this year's Vermont Fresh Network Annual Forum is Woody Tasch, president of the Slow Money foundation and a passionate advocate of sustainable investing.
Tickets for the August 9 event, which the general public can purchase starting Wednesday, July 1, have been selling like hotcakes to VFN members, says the nonprofit's director Meghan Sheridan. Tasch will discuss how to "put capital into building the food economy we want to have," she says. "Vermont is the ideal place to be starting that conversation."
Just in it for the eats? Chefs from The Inn at Weathersfield, Shelburne Farms, Elements and The Kitchen Table Bistro will be among 20 preparing bites for attendees. Lots of farmers will show up, too.
For tickets, call 434-2000.
In last week's column, we mistakenly referred to Chef Ian Huizenga as an employee of Bar Antidote. Huizenga and his wife, Gordana, are actually partners in the business.
— Suzanne Podhaizer