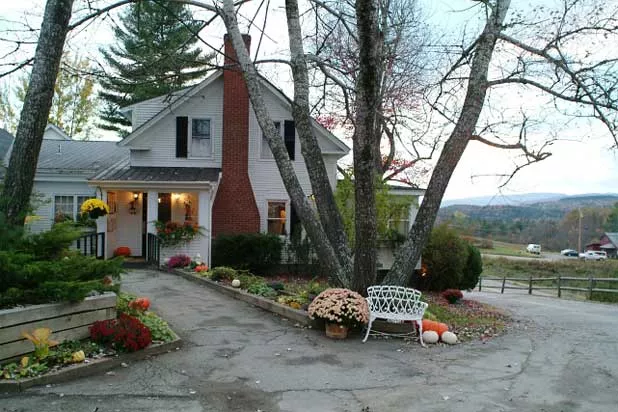 Corn chowder with salt pork, a wild-crafted salad, and braised venison with squash and beans sounds like rustic fare. But on April 17, they'll be showcased in a meal at a white-tablecloth restaurant.
That evening, Michael Kloeti, chef-owner of Michael's on the Hill in Waterbury, will prepare a multicourse "Slow Food" dinner highlighting "Native American Foods of New England," for $55 per person. Nova Kim, a forager and expert on wild edibles, will be the guest speaker.
What's for dessert? Dried-berry bread pudding with maple ice cream and wild-ginger sarsaparilla tea, of course.
While legislators have certainly discovered plenty of places to drink in the capital city following the closure of The Thrush Tavern, another never hurts. (See "Bar Code" by Mike Ives.)
On May 1, a trio of owners plans to open Three Penny Taproom, which will offer unique brews.
Snacks will be available, too.
Times aren't getting any easier for folks in the dairy industry, but one Vermont cheesemaker — the Grafton Village Cheese Co. — is pitching in to help out the 29 farmers who supply it. Until the price of milk rises to $20 or more per hundredweight, the creamery will add a premium of between 75 cents and $1.50 per hundredweight.
Currently, milk is selling for a measly $11 per hundredweight.
Two very different area businesses are celebrating their grand openings this week. On Thursday, Vermont's first IHOP is giving away pancakes to visitors between 9 and 11 a.m. The Vermont syrup they're so keen on talking about isn't free, though.
Down the road in Montpelier, Hunger Mountain Co-op is showing off its renovations during a celebration on Saturday from 9 a.m. to 6 p.m. There will be lots of free samples, a raffle and live music.
The Cortina Inn in Mendon was closed last year due to an outbreak of Legionnaire's disease, and the owners ultimately filed for bankruptcy. In late May, the property is headed for the auction block.
While it's certain that the 96 rooms are currently empty, one can only hope that the teeming masses of microscopic occupants have checked out, too.