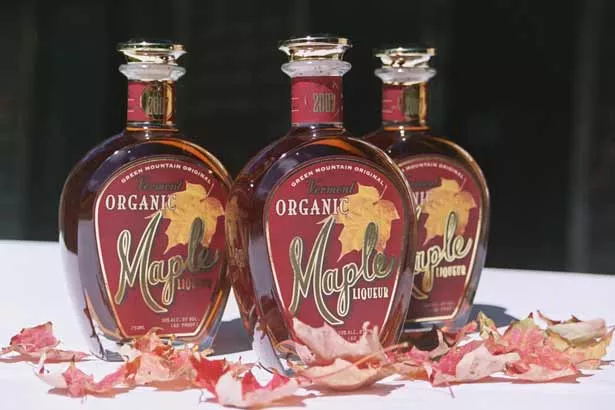 Two new varieties of Vermont-y hard stuff just hit the market. Organic Maple Liqueur from Green Mountain Distillers, makers of Sunshine Vodka, is available at Vermont State Liquor stores. GMD owners Tim Danahy and Harold Faircloth III suggest using the liqueur in culinary pursuits as well as in mixed drinks. Some of their suggestions: glazing ham, carrots or sweet potatoes with the stuff, or pouring it over cake or ice cream.
The company has a couple of other products in the works. An organic "honey and spice" liqueur is on the way, with a berry version to follow next year.
Speaking of honey, the mead masters at Honey Gardens in Ferrisburgh recently put the finishing touches on two new kinds of fruit mead, also called melomel: blueberry and black currant. Find 'em at the same stores that carry Melissa, their honey-scented sparkler, at Burlington Farmers' Market or at their storefront on Route 7.
If you like your lit on the "lite" side, stay away from the Green Door Studio during this weekend's Art Hop. Artists John LaFalce and Drew Luan Matott will be making a statement about American anti-intellectualism by battering and deep-frying books. Maybe they'll start with Ray Bradbury's Fahrenheit 451.
And you thought the Champlain Valley Fair had deep-fried everything.