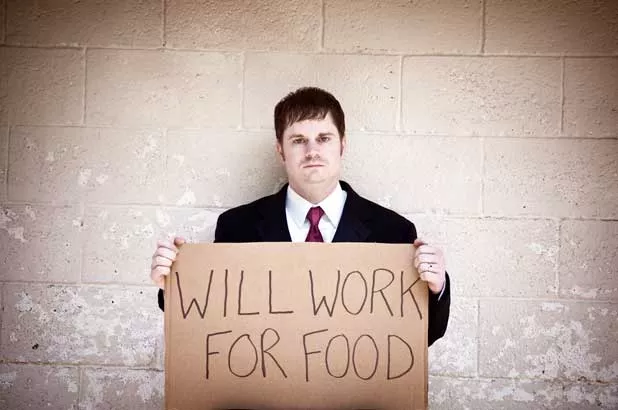 It's that time of year again, kids — a time when men dress like women and women dress like sluts. On Halloween, we're encouraged, nay required, to step outside ourselves and be something or someone different.
But the occasion can present a challenge to the pocketbook. Dressing up as a sexy nurse, a superhero or a blood-dripping ghoul ain't cheap. A wig might set you back $30 or $40. That may not seem like a lot, but when you add the cost of your outfit, you can be looking at a hefty investment for just one night of costumed glory.
Getting all dolled up doesn't mean you have to sell a kidney to afford it. To help you do Halloween on the cheap, we sought the aid of one of the DIY queens of Burlington — Gyllian Svensson, co-owner of the Bobbin Sew Bar & Craft Lounge. Svensson is an advocate of patching together a costume based on what you have in your closet. You may not look exactly like Patrick Swayze, Barack Obama or whoever you're dressing as, but odds are it'll be more amusing that way.
Here are a few inexpensive costume ideas. You can thank us by sharing your Halloween candy.
The Recession
Abstract ideas can be the easiest to throw together without a lot of money. Svensson says for this costume, she sees "a suited-up dude, like Wall Street meets homeless man, begging for change with a coffee cup, holding up some sign with a cheeky slogan about bonuses." For this, all you need is a dress shirt and tie, a suit, a paper coffee cup and some cardboard. Since most people can get their hands on a suit pretty easily, Svensson says this costume is a breeze.
Twitter
Svensson liked this idea the most since she is a dedicated Tweep. "The most obvious thing is to get a cardboard box and turn it into a big thought cloud that says something cheesy, like 'I like hot dogs' or something," Svensson says. If you're feeling really crafty, she recommends covering the cardboard cloud in contact paper and getting a dry-erase pen so you can constantly update your Tweets. For a final touch, Svensson suggests affixing a Twitter-esque bird to the hat, assuming you have a stuffed bird lying around the house.
Swine Flu
This is another one of those conceptual costumes that can be whacked together in a pinch, assuming your slutty librarian costume doesn't work out. Svensson suggests making pig ears out of pink scrap fabric and a headband, and wearing your pajamas. Go the extra step by creating a curly pink pig tail from some fabric, yarn or ribbon. Carry around a box of tissues and a thermometer, and you're so H1N1. Find some similarly costumed friends and become an epidemic. Warning: About half the population will be wearing this costume, if they're not actually in bed with hog flu.
Octomom
Despite Svensson's disdain for Nadya Suleman, the fertility-drug-loving nut who earlier this year gave birth to octuplets, she admits this costume is almost too easy. "Get yourself eight baby dolls and a Cher wig and you're done," she says. "If you have your own little girl, finding eight baby dolls should be no problem." You could get clever and attach the dolls to you in some provocative way, or just stuff a bolster under your shirt and go as knocked-up-again Octomom.
Lady Gaga
Emulating the reigning queen of ridiculous raiment is simpler than you might think. Lady Gaga's style is over the top, and "she doesn't just have one look," Svensson points out, so, basically, anything goes. Feather boas, sequined skirts, go-go boots and pleather are essentials that most people could find in their closets or those of their friends. A platinum wig would be nice, but in lieu of that, just throw a piece of sheer fabric over your head, carry some sort of prop — an umbrella, a birdcage, some fake flowers — and you're good to go. Oh, and don't wear any pants. The best part of this costume is that it's skanky by its very nature. No extra sluttiness required.
If none of these strike your fancy, you can always do Kanye West, Farrah Fawcett or Kate Gosselin on a limited budget. Or just go as a hobo. The good thing about this look is, if you're already poor, it's not a stretch.