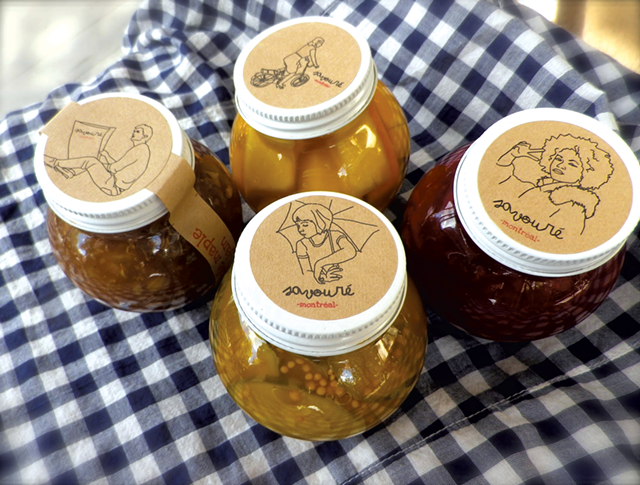 Courtesy of savouré
Savouré pickles and preserves
In 2015, Jess Messer moved savouré soda, jam and pickle, her craft soda company, to 26 Main Street in Bristol. Since then, she's garnered acclaim for her upgraded takes on soft-drink classics, turning out flavors like pear-lemongrass-mint, peach-nasturtium, blackberry-sage and, for Halloween, a pitch-black brew spiked with lemon balm, ginger and activated charcoal.
This winter, Messer says, she'll further Savouré's reach. Besides making postholiday plans to start bottling, she's building partnerships with local bars and restaurants, such as Mad River Distillers. So look for a new breed of Vermont craft beverages on tap — alcohol free.