Family court is the Vermont Judiciary's fight club, that clenched-jaw, stress-provoking arena in which the state's most punishing bouts are fought. It's where divorcing couples scratch and claw over alimony, child support and who gets the family dog. It's where battered spouses use their own bruised bodies as Exhibit A to plead for protection from abusive partners. And it's where parental rights and child custody are granted and taken away.
The family court judge is the modern-day King Solomon, weighing which parent is better suited to be the child's primary caretaker and provider. In the Old Testament, Solomon wisely determined who was the child's real mother and who was the imposter by seeing which one would rather relinquish her baby than see him hacked in two. Few custody disputes today are so easily remedied.
Consider the saga of a 45-year-old single Vermont mom who's spent nearly a decade and hundreds of thousands of dollars fighting to get her son back. In the process, she's lost her job and her boyfriend, drained her son's college fund and her retirement savings, filed for bankruptcy, and been diagnosed with post-traumatic stress disorder. Meanwhile, in police reports and sworn testimony, her son's father and stepmother have accused her of being the boy's lifelong sex abuser.
Spoiler alert: The courts didn't believe them. In a unanimous ruling on January 15, 2016, the Vermont Supreme Court agreed with the Rutland family court's determination that the father and stepmother's allegations "didn't have any basis in fact."
But here's the rub: Following its statutory prime directive of awarding custody based on "the best interests of the child," the family court ruled, and the Supreme Court agreed, that the boy should continue living with his father and stepmother — the same people whom the Supreme Court wrote in January had "victimized this child by 'marinating' him in negativity toward mother." Returning the boy to his mother, the judges determined, could cause him irreparable psychological harm.
As a consequence, the mom has seen her 10-year-old son only twice — in brief, supervised visits — in the past four years. She can communicate with him only via cards and letters, which must be sent through the child's court-appointed attorney.
Ben King is a Burlington family lawyer and former domestic-violence prosecutor with more than 25 years of legal experience and no professional involvement in this case. He says he's never seen a Supreme Court decision like this one, calling it "a travesty" of justice that ignores both Vermont case law and the mother's due-process rights as guaranteed under the federal and state constitutions.
"On so many levels it's wrong," says King. "It certainly has a chilling effect and doesn't make Vermont family law look good."
While the names of all the parties involved in this case, including the child, are publicly available in court records, Seven Days has opted to not identify them due to the sensitive nature of the allegations involving the boy.
The father, stepmother and their attorney declined to provide their side of the story. The father, who is a medical professional in Rutland County, didn't respond to emails or repeated phone messages left at his place of employment. Robert McClallen, the couple's Rutland attorney, declined to comment on any aspect of the case, citing its complexity, ongoing litigation and the involvement of a minor child.
The mother agreed to answer questions via email, but only after her responses were vetted first by her Rutland attorneys, Kevin Volz and Thomas Bixby. What follows is a chronology of events pieced together from that exchange, her attorneys' remarks and a very thick file of publicly available court documents.
Ordinarily, family court proceedings that involve minors are confidential and therefore closed to the public. Those include juvenile delinquency cases, mental competency hearings and children-in-need-of-supervision petitions, the last of which usually stem from abuse and neglect. However, because this case involves the disputed custody of a child, it's more like a divorce proceeding, in which some records are open and others sealed. As such, it provides a rare glimpse inside the anguishing but largely unseen world of Vermont family law.
She Said, They Said
The mother and father first met and began their short-lived love affair in 2004. The couple never married but conceived a child together unexpectedly; "Lars" was born in August 2005. The three lived together until February 2006, when the couple broke up and the mother took the child to live with her in New Hampshire.
Soon thereafter, the father filed a complaint in Rutland family court to establish his parentage and seek parental rights and contact with Lars. The parents couldn't agree on custody, so the two went to court for the first time in 2008.
In that case, the Rutland family court awarded the mother primary custody until March 2010 — or six months before he was due to start kindergarten — at which time primary custody would revert to his father. In 2009, his mother appealed that ruling to the Vermont Supreme Court, arguing that there was no legal justification for automatically switching custody to the father. The Supreme Court agreed with her and sent the case back to family court.
In its 2009 opinion, however, the Supreme Court noted that father "demonstrated superior ability to promote frequent and continuing contact between the child and the other parent," citing his "superior disposition to meet the child's future developmental needs." In August 2010, the family court again awarded custody to father, concluding that keeping Lars with his father was "in the best interests of the child."
At the time, the family court didn't express a preference for a particular parent. The home environments of each biological parent were described as "generally positive," and the boy's attachment to his mother and father "equal." The court also noted that in both homes, "abuse was not an issue."
Yet from the early days of the custody dispute, the father raised questions about the mother's fitness as a parent. At one point, for example, he expressed concern that she routinely slept in the same bed as her then-6-year-old son whenever they stayed together. When asked about it in court, she acknowledged the practice but chalked it up to problems with her home's heating and air-conditioning.
More problematic for the family court in 2010 was the mother's four-year habit of tape-recording all her interactions with the father "in order to avoid false accusations by father, although the court found no evidence of any such false claims." Psychological evaluations of the mother, which were admitted as evidence, suggested she was being overly defensive.
The family court noted other behaviors of Lars' mother that it deemed "less than positive" toward his father: "Mother had twice ignored, until the last minute, the court's order that father be able to spend Father's Day with son, failing to comprehend the importance of the day." The court also referenced the mother's unwillingness to communicate with the father's then-fiancée. The stepmom and father were married in July 2011.
In 2011, the Supreme Court, weighing in a second time, upheld the father's primary custody, having been largely swayed by mother's "anti-father attitude." The mother, who by then was convinced that the couple were persecuting her, had also created a website on which she posted "intense, critical tirades" about her son's father, his personal financial information and conversations between the two of them. In the court's opinion, such behavior "impaired the child's ability to have a good relationship with the three adult caregivers in his life."
The court also took exception to the mother's "in-court demeanor" — that is, her mood swings and emotional outbursts. A family court judge wrote that her manner "raised concerns about mother's parenting skills."
Volz, the mother's custody attorney, says that in hindsight, her behavior is understandable. "She was beside herself with stress, and she might not have filtered that out so well in court." Volz also points out that the mother, who's not an attorney, was representing herself in court at the time in order to save money on legal fees.
In terms of financial muscle, even the court acknowledged that the father and mother were in entirely different weight classes. By 2012, six years of near-constant litigation had driven the mother into bankruptcy, as she was almost $200,000 in debt, mostly from outstanding legal fees. According to her November 2011 bankruptcy filing, the damages extended to her elderly mother, who took out a second mortgage to loan her $86,000.
In contrast, the father and stepmother's financial resources were, in the words of Rutland family court Judge Nancy Corsones, "vastly superior." He owns and operates a successful medical practice and another business. His wife is a former Wall Street executive. The couple currently live in a lakefront house, on 450 acres of property, assessed at more than $1.3 million. As Judge Corsones wrote in February 2015, "It is difficult to imagine two more opposite financial scenarios."
'It Was Surreal'
On Friday, May 4, 2012, the mother went to pick up Lars, then 6, for the weekend. When no one answered the door, the mother recalls, she assumed the boy's father was "interfering" with her regularly scheduled visit with him. "Here we go again," she says she remembers thinking.
This time, however, something was different. When the mother arrived at the Castleton barracks of the Vermont State Police — she'd sought their help before in enforcing her court-ordered parental visits — the police were expecting her. They handed her a temporary relief-from-abuse order directing her to stay at least 300 feet from Lars, his school and daycare, and his father's home, vehicle and place of employment.
The mother's restraining order included an affidavit handwritten by the father, alleging that she and her then-boyfriend were sexually abusing and torturing Lars.
The father and stepmother also notified the Rutland Police Department and the Chittenden Unit for Special Investigations, as the mother lived in Winooski at the time. The Vermont Department for Children and Families, the U.S. Department of Homeland Security and local law enforcement in Ottawa — the mother's then-boyfriend is Canadian — were also brought in to investigate.
According to the affidavit, and later testimony in the father's petition for a final restraining order, he and the stepmother alleged that the mother and her boyfriend often dressed the boy up in animal costumes, cut a hole in his pajama bottoms and inserted animal tails into his rectum. If Lars complained, the couple charged, they'd put a ball in his mouth and cover it in duct tape.
The couple, citing alleged reports from the child, also accused the mother and her partner of holding weekend-long "tea parties" with the child, during which Lars was tied with rope while they all drank beer together. Sometimes, they ordered Lars to suck his mother's thumb; other times, she sucked his. They claimed that some of this alleged abuse was photographed and videotaped.
Shortly after she received the temporary restraining order, the mother says, six heavily armed police officers in bulletproof gear stormed her home. As she was made to wait in the driveway, police searched her premises and confiscated her computer and other electronic media.
"It was surreal," she recalls. "I managed to stay calm because I knew I had done nothing wrong."
The accusations only grew more serious over time. In their legal efforts to keep the mother away from her child, Lars' father and stepmother alleged in subsequent depositions that the mother raped and tortured her son until he bled "hundreds of times," dating back to when he was an infant. They accused her and her partner of drugging Lars with an unknown sedative, using pills that had his father's face etched into them. Most seriously, the father and stepmother asserted that the mother planned to kill her son, and the two of them.
CUSI, the U.S. Department of Homeland Security and mental-health professionals interviewed Lars' mother, who vehemently maintained her innocence. She claims she was stopped six times at the Canadian border, where customs agents seized and searched her cellphone and laptop. They found no pornographic or illegal photographs, video images, or other physical evidence of abuse, and Lars' mother was never arrested or charged. She and her boyfriend eventually broke up, primarily, she says, over fears about being detained at the border.
Just weeks after the police raided the mother's home, her son's paternal grandfather committed suicide with a gun.* She was diagnosed with PTSD and had to leave her job as director of technology and web development at an online networking website.
In September 2012, Rutland family court held a four-day hearing on the petition for a permanent restraining order, which would have prevented Lars' mother from having any further contact with him. That petition was denied, and the restraining order dropped, due to lack of evidence.
To date, no law enforcement agency, in the United States or Canada, has ever brought criminal charges against the mother or her ex-boyfriend, a daycare employee, nor did DCF ever substantiate any of the father and stepmother's allegations. In February 2015, Judge Corsones concluded in her written findings of fact that the father and stepmother's accusations of repeated rape and torture "are simply not founded in reality."
The judge ordered the Rutland couple to pay many of the costs associated with the litigation, "finding it abundantly clear that the child's trauma, estrangement from mother and the colossal use of court ... time was due solely to father and stepmother's conduct." The mother has since filed a lawsuit seeking unspecified damages against Lars' father and stepmother, in which she alleges that the couple "conspired to create a campaign to cause severe estrangement" from her son.
By then, however, the boy firmly believed that his mother had abused him repeatedly. Back in 2012, the court didn't suggest that Lars was deliberately lying about his abuse, "only that he lacked the ability to cope with his mother's hatred for his father and wanted it to stop." But later, the judge said, his father and stepmother actively encouraged those beliefs.
Mother v. Stepmother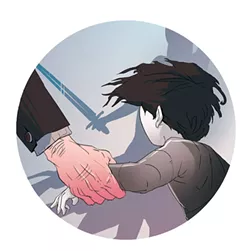 By their very nature, child sex-abuse cases can be enormously challenging to investigate. Often, no physical evidence exists, as most child abuse happens behind closed doors, perpetrated by people whom the child knows and trusts.
Which is not to suggest that false reports of abuse are unusual.
"They're not rare at all, but they're extraordinarily difficult," notes Burlington pediatrician Dr. Joseph Hagan, who's under contract with the state to investigate allegations of severe child abuse. Hagan, who was not involved in this particular investigation, says that, even when all the facts point in one direction, a level of uncertainty always lingers.
"The ones I've been involved in, where I've been 99 percent certain that one parent was making it up," he admits, "there's always that 1 percent."
In June 2012, Kimberlee Moyer, a nurse clinical specialist in child and adolescent psychiatry and a trained family therapist, testified in a deposition that the father and stepmother had contacted her about their suspicions that Lars had been molested.
Moyer, who interviewed Lars twice, testified that she didn't think such ideas were deliberately planted in the boy's head, because "I don't think any kid would ... retain that kind of detail over and over and be consistent in the way he speaks about it."
Other experts who examined Lars, however, raised serious doubts about the veracity of the boy's statements. Tracy Richards, a licensed clinical mental health counselor with Rutland family counseling firm Hummingbird Associates, testified in December 2014 that the child used very repetitive "catchphrases" to described the nature of his abuse — phrases she'd heard the father and stepmother use. In Richards' opinion, the boy's descriptions of his molestation seemed "almost scripted."
Richards, who's treated other children who've been sexually abused, also didn't observe in Lars any of the sexualized behaviors frequently seen in abused kids, notably, having "sexual reactivity" or knowledge "above his age."
Peg Flory, a Rutland state senator and family law attorney for more than 20 years, was Lars' court-appointed attorney from the summer of 2012 until sometime in 2013. That year, she says, Lars recounted sexual abuse to her in more detail than she'd heard previously in court records. As such, she withdrew from her role as his attorney, reported the alleged abuse to the court and became a witness in the case.
Flory recalls that, initially, she viewed the boy's claims skeptically, suspecting that perhaps he'd seen adults engaged in sexual activity and "inserted himself into the picture. With a child that young, it's hard to figure out what's the truth."
Later, however, Flory came to believe — and still believes — that the boy was telling the truth. She said she found the case incredibly frustrating: "This was the case that made me decide to retire."
Family attorney Harriet King, who practices law in Burlington with her husband, Ben King, has represented both accusers and accused. She says that false allegations of sexual abuse "come up with some frequency," typically as a way to gain the upper hand in child-custody disputes. As she puts it, "It creates an incredibly difficult situation for the people involved and can result in enormous harm."
In this case, that harm has been called "parental alienation." Though it's not a psychological disorder formally recognized by the American Psychiatric Association, Harriet King says, parental alienation refers to efforts by one parent to brainwash or indoctrinate young, impressionable and emotionally vulnerable children. Its goal: to destroy the child's relationship with the other parent.
"Most mental health experts believe it's very rare," she cautions, "but very damaging to a child if a parent is doing it."
In the past, the Vermont Supreme Court has disqualified the use of parental alienation as a tool for winning custody. In its 1998 decision, Begins v. Begins, the court refused to grant custody to a father who'd essentially poisoned his kids to hate their mother. In effect, the court didn't want to reward very bad behavior.
Dr. Eric Mart is a forensic psychologist in Portsmouth, N.H., who was retained by Lars' mother's attorney to testify on parental alienation. Recognized by the court as a "credible expert in the field," he described the phenomenon as "an unjustified campaign of denigration and disrespect" in which the child is eventually "overpowered" and ultimately has "nothing good to say" about the demeaned parent. The family court found Mart's description "fit the facts of this case very closely."
By 2015, the court seemed convinced that, in fact, it was the custodial parents who were actively encouraging those false beliefs in Lars. But because the stepmother was never a party to the original custody suit, the court couldn't compel her to submit to a psychological evaluation, which the family court judge declared was "extremely unfortunate."
In January 2013, court records indicate, Lars' stepmother drove him to Ottawa, where the mother's ex-boyfriend lived, so he could tell the Ottawa police about his alleged abuse. The Ottawa police declined to even interview the child, and, after a few hours, she drove him home.
In October 2013, when his mother petitioned the court for permission to resume contact with her son, Judge Corsones referenced the stepmother and that incident, saying it "revealed that she would stop at nothing to involve the child directly in her efforts to literally and figuratively prosecute mother and mother's boyfriend. Stepmother's insistence on putting the child in the middle of her crusade spoke volumes about the source of the child's estrangement from his mother."
In that same proceeding, the family court ordered both sides to begin "reunification efforts" between mother and child "in a therapeutic context." Hummingbird Associates was retained to facilitate it. The judge warned that she "would not tolerate any interference by father and stepmother in rebuilding the child's relationship with his mother."
The court later described it as a "difficult and slow-moving process." In the father and stepmother's first therapy session, which one therapist at Hummingbird characterized as "very intense," the couple voiced their belief that Lars' mother had "threatened" Flory and "paid off" the court to order the reunification. "None of these assertions have any basis in fact," the court later noted.
Flory declined to comment.
When a therapist asked Lars to describe his recent home life with his father and stepmother, court records indicate, he told the therapist: "This is all we ever talk about." In the therapists' words, discussion about his purported abuse "never ends for him." After seven weeks of therapy, the Hummingbird team finally concluded that Lars was so deeply traumatized that reunification would likely prove fruitless.
As Judge Corsones later observed:
"It is very clear ... that father and stepmother are waging war against mother, and making allegations of abuse which are not true. Father, and more egregiously stepmother, have indoctrinated this child to believe that his mother is out to kill him, and that mother has viciously abused him since he was a small child. It is difficult to imagine a more complete destruction of a parent-child relationship based on false allegations of abuse."
'A Heartbreaking Case'
One reason that family court proceedings are so wrenching: Their mandate is not to determine which parent is right but rather "the best interests of the child." In other words, it doesn't matter if Lars believes something that's not true, only the extent to which forcibly changing his reality would have a negative impact on him.
In 2014, Dr. Craig Knapp, a North Clarendon psychologist who performed a court-ordered forensic evaluation of both parents and the boy, participated in meetings between the mother and her son. His observations didn't support the father and stepmother's claim that Lars was "intensely fearful of his mother."
"While the child appeared to genuinely believe the allegations he had made, his relationship with mother was rekindled, in a positive way, within minutes of seeing her," Judge Corsones wrote about Knapp's findings. "And, when the session with mother ended, the child's first fear was that his father and stepfather would be angry at him for enjoying his time with mother."
Corsones still found Lars' mother deeply resentful of his father and stepmother and that she showed "difficulty restraining negative emotions" toward them. Nevertheless, the court also acknowledged that she'd been in therapy and found her "far more composed and organized in her presentation" than she'd been several years earlier. The mother admitted to her past episodes of "freaking out" and apologized to the court for her outbursts.
In fact, the judge characterized the mother as "loving and caring toward the child," with "no indication that she would condone anyone harming the child in any way." In short, she wrote, prohibiting contact between this child and his mother "is, simply put, morally wrong.
"If this were, say, a football game and not a court case, it would be abundantly clear that father and stepmother broke all the basic rules of co-parenting, and in doing so, obliterated this child's relationship with his mother," the judge concluded last year. "Anyone refereeing this game would have called a forfeit against father and stepmother for their egregious behavior. Result? [Lars] would go live with his mom."
But, as Corsones also acknowledged, family court isn't a football game. The Rutland family court ruled, and the Vermont Supreme Court agreed, that Lars is better off remaining in the sole custody of his father and his stepmother. Though the Supreme Court determined that the mother "is not, by any measure, unfit to parent," she was granted no visitation rights whatsoever with her son until court-ordered reunification efforts are slated to recommence by his 11th birthday this August.
No one involved in this case, including the Supreme Court, sees that as likely to happen. As Justice Beth Robinson wrote in a separate concurrence, "I'm deeply skeptical that the trial court's hopes of reestablishing the child's relationship with his mother will bear fruit as long as the child lives with father and stepmother."
Why did the Supreme Court uphold the lower court's ruling? As Ben King explains, it determined that the lower court had not "abused its discretion" by concluding that removing Lars from his current home to live with his mother would be a "violent dislocation" that posed a grave risk to his mental well-being. The "uncontroverted evidence," the Supreme Court wrote, is that Lars is succeeding in school, is well-liked by his peers, and loves his home and pets. Its January 2016 opinion read:
"The court found this to be a heartbreaking case. It was thoroughly convinced that father and stepmother were solely responsible for the child's trauma and for his utter estrangement from the mother. It did not believe that any of the allegations of abuse had any foundation in fact whatsoever. Yet, two therapists had credibly testified that the child would be at serious risk of severe depression and even suicide if he was forced to see mother ... The court concluded that it could not simply order the child to live with mother, even though it was 'the right thing to do.'"
Attorney Ben King is flabbergasted by that logic.
"It's not enough to say that this is 'heartbreaking,'" he argues. "To me, there's damage being done to the child. How do you stop that? How do you protect the child from the environment he's in?"
King seems especially surprised by Justice Robinson, who acknowledged the clear constitutional dilemmas this case raises and that the father and stepmother "victimized this child by 'marinating' him in negativity toward mother." Nevertheless, King says, she declined to "bring the hammer down" with a dissenting opinion. In his estimation, the Supreme Court has essentially "kicked this case down the road."
Perhaps way down the road. Currently, the case is back in Rutland family court, before a new judge, with a new flurry of motions and petitions. Lars' father and stepmother still assert the abuse occurred. One therapist who evaluated the boy speculated that he might be "as old as 40 before he was ready to try reunification." By then, the court noted, his mother would be 75 years old.
"I believe it might be worse than losing a child," she said of the forced separation, "because at least with a death there is closure, and you can go through the natural stages of grief and move on with your life. With this, there is nothing."
*Correction March 4, 2016: An earlier version of this story mistakenly reported the relationship of the relative who'd committed suicide. In fact, it was Lars' paternal grandfather.