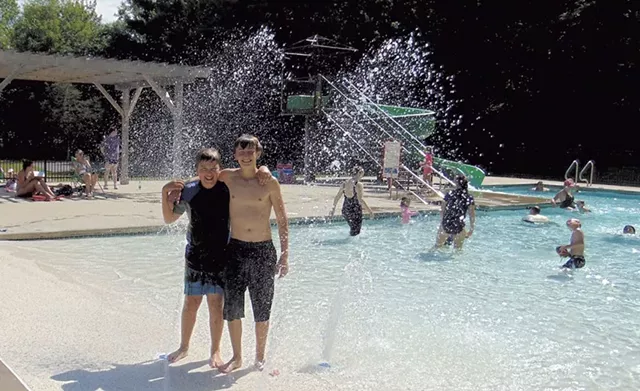 Vermont State Parks
Button Bay State Park
1. Button Bay State Park
This sweet state park pool — equipped with a small waterslide and a gently graded shadow end for little ones — is conveniently located near attractions including the Rokeby Museum. Pool access included with $2-4 park admission; free for children under 4.
[location-1]
2. Elm Street Recreation Center
Surrounded by ball fields, a playground and picnic tables — and a short drive from the Statehouse — the Capital City's pool offers a relaxing respite from the summer sun. $4.50-12 admission; $21 per family.
[location-4]
Courtesy Image
Maple Street Pool
3. Maple Street Park and Pool
A slide and splash area keep the little ones cool while older kids rock out to music in the big pool. $5-7 admission; half-price after 6 p.m.
[location-5]
4. Middlebury Town Pool
Water toys beckon babies and toddlers to the wading pool. Big kids will enjoy doing cannonballs off the diving board. $2-4 admission.
[location-2]
Courtesy Image
Sand Hill Pool
5. Sand Hill Pool
Dual diving boards in the deep end distinguish this suburban oasis, which also includes a splash pad. $2-4 admission.
[location-6]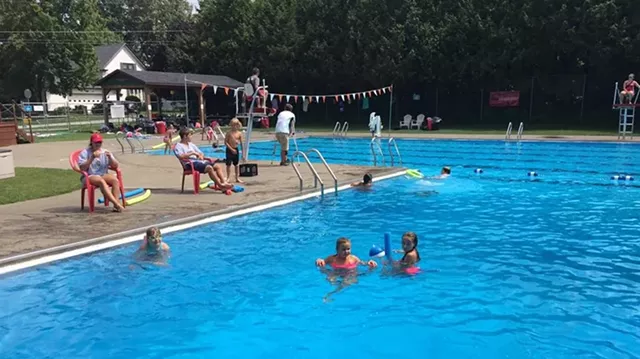 Courtesy Image
St. Albans City Pool
6. St. Albans City Pool
Friendly staff and fields for frolicking make this a pleasurable place to beat the heat. $3-8 admission.
[location-3]
Courtesy Image
Waterbury Community Pool
7. Waterbury Community Pool
Take a dip, then head to the Ben & Jerry's Factory Store for a scoop or two, and you're living the Americone Dream. $5 admission; $10 family day pass.
[location-7]