How do we talk to our children about big topics like social justice and racism? Consider starting with a book. We asked Rachel Siegel, executive director of the Peace & Justice Center, for some recommendations. Try reading these with your kids and using them to prompt discussions about the important issues they raise.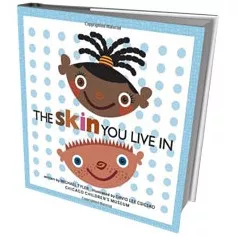 The Skin You Live In by Michael Tyler
PreK-2nd grade
This is a catchy rhyming book about diversity and acceptance.
Siegel says: "A great read-aloud and a wonderful way to start conversations for adults who might not feel comfortable talking about race."





Freedom on the Menu by Carole Boston Weatherford
PreK-3rd grade
Eight-year-old Connie just wants to sit at the Woolworth's lunch counter and eat a banana split. But, as an African American child in Greensboro, North Carolina, in 1960, she's not allowed to. This book tells the story of how Martin Luther King Jr., the National Association for the Advancement of Colored People and community members worked toward desegregation.
Siegel says: "An introduction to the Jim Crow South that is also an enjoyable read and makes sense to the very young."




Return to Sender by Julia Alvarez
5th-9th grade
The story focuses on the relationship between the 12-year old daughter of a Mexican farmworker and the 12-year-old son of a white Vermont farm owner.
Siegel says: "Assumptions, stereotypes, power dynamics, xenophobia, capitalism, immigration and more are explored in ways that are accessible to kids. Warning: The girl's mother is captured crossing the border and spends many months enslaved by traffickers. The descriptions of her experience, and the resulting trauma, are not graphic, but they are explicit. I was glad I read the book out loud with my 11-year-old; I admit to omitting a couple details."
---
Siegel also recommends: