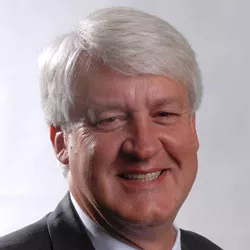 Vermont's struggling economy is fueling tense teacher-contract talks across the state, and local school boards are increasingly using the "nuclear option" — forcing contracts on workers rather than negotiating a settlement.
Since 1970, only 16 contracts have been imposed on teachers, according to the Vermont chapter of the National Education Association, which represents 13,000 teachers. Four of those contract impositions occurred in the past two years. Since 1978, there have been 23 strikes, the last one in 2006. The tally this year: two contract impositions and no strikes. So far.
In labor relations, strikes and contract impositions are designed to balance each other, says Heather Parkhurst, a math teacher at Mount Abraham Union High School and a lead negotiator for her union. But, she says, that's not how it plays in real life. "The public does not necessarily see them as equal: What does an imposition look like? Teachers are upset, no big deal. But you say the word 'strike,' and everyone has a visual on that."
Longtime Montpelier labor attorney J. Scott Cameron, who served as personnel commissioner under Gov. Madeleine Kunin, is one of the go-to lawyers school boards hire when they renegotiate contracts with their staff. He's currently involved in about a dozen active talks, with some of the toughest slogs in Addison Northeast Supervisory Union, South Burlington, Chittenden South Supervisory Union and Barre.
In the cases of Barre and ANESU, the boards have opted to impose a contract on their staff. Whether the same will happen in South Burlington or CSSU remains to be seen. But, with next year's school budgets likely to be even tighter after a loss of federal stimulus funding, tougher negotiations could be in the offing.
"It's not normal," says Cameron of the budget talks. "We're in the third year of a severe economic contraction."
Cameron says the underlying structural problem of Vermont's education-finance system — employee ranks growing as student population declines — is becoming more pronounced as districts try to keep tax increases at bay.
In recent talks, boards have pressed for the end of automatic pay raises, called "step increases," which are based on longevity and experience and are granted even in the event of an imposed contract. Teachers have balked.
While boards can impose a contract, Cameron says a strike threat puts "incredible pressure" on them to settle with teachers. "I have not had a strike yet, and I'd like to keep it that way, but on the other hand, boards have to do what's right for their community," he adds.
Cameron says teachers shouldn't shoulder all the blame for prolonging the negotiations. But he suggests that some of them are willfully ignoring economic realities: "Teachers in some parts of the state have given back raises," says Cameron. But "in other parts of the state, the teachers either do not believe you or just look around and see how wealthy their school district is, and they won't give [the raises] up."
Vermont NEA spokesman Darren Allen dismisses that characterization. "Teachers are like every other taxpayer," he says. "They do live in their communities and do shop in their communities, and, like any other worker, they resist the notion that it's OK to drag everyone down by eviscerating the middle class."
Despite some high-profile local disputes, the NEA isn't experiencing a "rash of unsettled contracts," Allen adds. In fact, the union settles about 90 percent of them. "Usually negotiations become more difficult during a difficult economy, and boards are less interested in inking multiyear deals," Allen says. "We have seen a cluster [of contract impositions] this year, and, while it's disheartening, we're moving ahead."
Whether teachers in any district will strike remains to be seen. Two more big contracts are coming to a head soon.
South Burlington teachers recently set a strike date of March 2 if the school board fails to come to terms. Teachers in Chittenden South Supervisory Union — Hinesburg, Charlotte, Shelburne, Williston and St. George — have yet to set a date but may do so if talks continue to languish.
"The board, for the first time in the district's 50-year history, indicated it would walk away from negotiations and impose working conditions on teachers," says Richard Wise, copresident of the South Burlington Educators' Association. "No board in this district has ever done this, and we will not stand for this disrespectful stance."
In the ANESU, which governs Bristol, its neighbors and the Mount Abraham Union High School district, teachers set strike dates after talks broke down. But, when the ANESU board imposed a contract, ending the stalemate, the teachers opted to stay on the job.
Parkhurst of Mount Abraham Union High School, remains hopeful that the two sides can work out an amicable deal in the future. "When all of our energy goes into fighting each other, it can be difficult to keep an eye on our shared goal," she says.