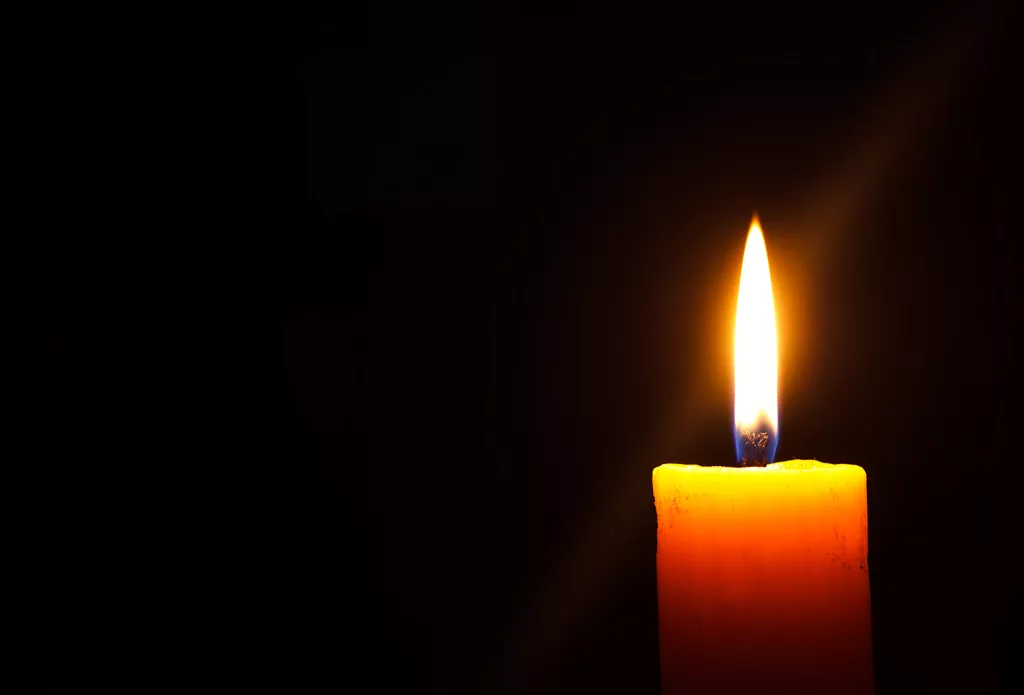 These last few months Vermonters have been anguished over the deaths of two of their youngest citizens — Dezirae Sheldon, just shy of her second birthday; and Peighton Geraw, barely older than 1. Dezirae's stepfather, Dennis Duby, allegedly crushed her head until her skull gave way. Peighton's mother, Nytosha LaForce, is accused of shaking and beating him so hard that he stopped breathing. Both face second-degree-murder charges.
Dezirae's mother, Sandra Eastman, pled guilty in 2013 to medical neglect after Dezirae landed in the hospital with two legs apparently broken days earlier — and so painful the child couldn't crawl. Eastman later accused Duby of the abuse.
LaForce has also served time for stabbing a man in the neck.
The accused have been called monsters.
Dezirae's aunt, Lisa Eastman, wrote a Change.org petition titled "Justice for Dezirae" to Deputy State's Attorney Kevin Klamm, who is board president of the Child First Advocacy Center in Rutland. "Sandra Eastman needs to be put where monsters belong and be denied access to her children," the petition says. "Send her to prison and make her pay for what she did to my niece when she was 11 months old."
Lisa Eastman wants the same for Duby, who she suggests is a habitual predator. "Who knows if he's going to go out and find another kid to hurt, to kill?" she asked at his arraignment, protesting that the $250,000 bail was too low.
At a May press conference on the children's deaths, Gov. Peter Shumlin threw in his own gratuitous slur: "I know it breaks the hearts of all Vermonters when we lose children to someone who is so empty hearted that they would take the life of a child."
Monsters? Bloodthirsty beasts? Empty hearted? Who could kill a child?
Dezirae's and Peighton's stories have their unique details — she liked butterflies, for instance; he, baseball caps. But in other ways they are sickeningly similar: drug addiction; rap sheets of crimes both petty and violent, including child abuse; and repeated interventions by the state. Poverty — the peeling doorframe, the ratty couch — could be seen in the TV footage, limited education in the Facebook comments and testimonials.
In fact, people who kill children younger than 5 have many things in common. They're almost always the kids' parents or guardians; they are poor, rural whites and poor, urban blacks; they are men slightly more often than women. Research consistently cites teen parenthood, addiction and sexual or physical abuse in the parents' histories as other correlates.
Right now, the U.S. economy is adding to children's peril. In 2010 the American Academy of Pediatrics reported a study that "directly linked an increased unemployment rate to child maltreatment one year later." Other studies, such as a new one from Cornell University, show that greater income inequality is associated with more child abuse and maternal infanticide.
Mothers who kill suffer from severe psychopathology. Only 60 women were on death row in 2013 — 2 percent of the total death-row population. But peruse their convictions, and you'll be struck by how many have extinguished the lives of not one but three or four of their children. Mothers who kill their newborns appear to do so in fugues of hallucination and mania.
Marybeth Christie Redmond, a founder of writing inside VT, a "self-change" writing program for Vermont's incarcerated women, says that, almost to a woman, the inmates she meets "live with massive, un-dealt-with trauma." Women who have killed their children are even more damaged. "They start using [drugs] as a way to numb themselves. Then, when you are an addict and your first love is the next fix...
"I don't justify what they have done," Redmond says. "But I can understand the conditions that could allow a woman to do the unthinkable."
Mika Dashman, a lawyer who works with the Restorative Justice League of New York City, told me: "The line between victim and perpetrator is not as clear-cut as the traditional justice system paints it to be."
Translation: You don't have to be a bleeding heart to consider that help, not punishment, is what these perpetrators need.
But punishment is what they're getting — more and more of it.
By 2011, according to a report from the National District Attorneys Association, 27 states and the federal government penalized the killing of a child with life in prison without parole or execution. Vermont has no statute specific to children's deaths, but among the aggravating factors that can result in a life sentence for murder is having a victim who is "particularly weak, vulnerable or helpless." Such as a 1-year-old baby.
Jennifer Poehlmann, executive director of the Vermont Children's Alliance, which acts as the child victim's advocate in the criminal justice system, says she thinks Vermont's law is insufficient to protect children like Dezirae and Peighton, who are in imminent danger of fatal abuse.
"Child-cruelty statute is a misdemeanor," Poehlmann explains. If prosecutors had the discretion to charge it as felony assault, the Department for Children and Families "would not favor family reunification." Now, Poehlmann believes, statute "does not appropriately guide our social workers."
She also stresses that, while the current public outcry is about DCF's handling of the cases, "we absolutely need to be doing much more at the front end. We can often sense that the mother is in way over her head," she says. "There are proven strategies for support for families before we even get to this stage."
Poehlmann doesn't favor long mandatory-minimum sentences. She's not thrilled that the fastest route to social services is through the prosecutor's office. But she is not against punishment: "I want prevention, but I also want justice for the victim," Poehlmann says. By which she means punishment of the offender.
But what if punishment is antithetical to prevention — or to accountability?
"You have to ask: What really is the goal of punishment?" says Dashman, the restorative-justice advocate.
If it's vengeance — to make survivors and the public feel better — that works for only so long. Punishment will not bring back Dezirae or Peighton. In all likelihood, prison will make their killers angrier and more solipsistic. Like most prisoners, they will probably be released eventually, and prison will have done nothing about what got them there in the first place.
If the goal is deterrence, harsh sentences — including the death penalty — have little to no deterrent effect on violent crime. For instance, according to 2011 FBI statistics, the Southern states had the highest murder rates while accounting for 80 percent of the nation's executions, while the Northeast, with 1 percent of executions, had the lowest murder rates.
But if accountability is what you're after — and accountability is gravely called for here — punishment doesn't work, either. "We would like to believe that people spend their time behind bars reflecting and feeling deep remorse," Dashman continues. "Some do. But the system does not promote that."
From the pretrial stage on, the defense's game is to get the lightest sentence possible, and that usually means not owning up to the whole truth. "There is a real incentive to create a narrative of the crime that minimizes [the offender's] involvement," Dashman says. Repeat that story often enough and "it becomes the truth for that person."
Then, in prison, the inmate is "treated with tremendous disrespect and brutality," which "only reinforces his self-image as a victim" rather than as the perpetrator of harm to another person.
"If you are interested in promoting genuine accountability in people who have committed violent crimes," Dashman concludes, "locking them up is not the way to do it."
What would justice for Dezirae look like? Her biological father, Willis Sheldon, appears to want Dennis Duby locked up. But he is weary of the fury being directed at DCF staff. "I don't want people to be violent toward anyone, because it's not going to help anyone," he told ABC22. "If they're going to do anything, try to support other kids that are being abused."
And, I would add, support their parents, even if you despise their acts. Because a mother, or anyone, who kills her child is not a murderer. She is someone who has been murdered, little by little, throughout her life.