Summer sure is sweet! This month's competitors sent us dozens of colorful bears roasting marshmallows over a campfire. Twelve-year-old Mackenzie gave her teddy the tie-dye treatment, topping off her entry with a golden crescent moon. Rylee, 6, embellished her masterpiece with shining silver bear eyes and a sparkling red fire. Five-year-old Max's cute creature sports a button-up vest with lime-green pockets and a brilliant red, blue, orange and yellow blaze. Enjoy the start of a brand-new school year, kids, and be sure to send us your awesome artwork in September.
The winners of annual family memberships to the Fairbanks Museum & Planetarium are…
"Solar Eclipse Marshmallows"
Finn Nunery, 4, Hyde Park
Solar Eclipse Marshmallows

"Watermelon Land"
Whitney Butnor, 8, Charlotte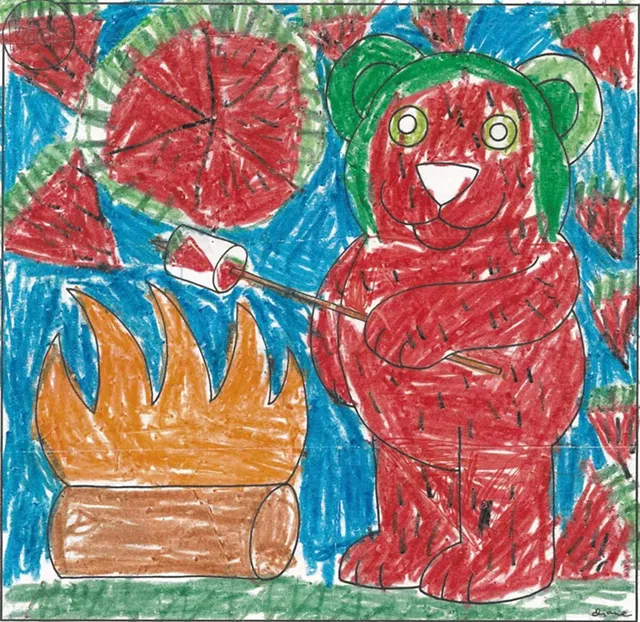 "S'mores in Space"
Gretchen Diem, 9, Essex Junction

Find our latest coloring contest in the "Just for Kids" section of our September issue! Deadline to enter is September 15.