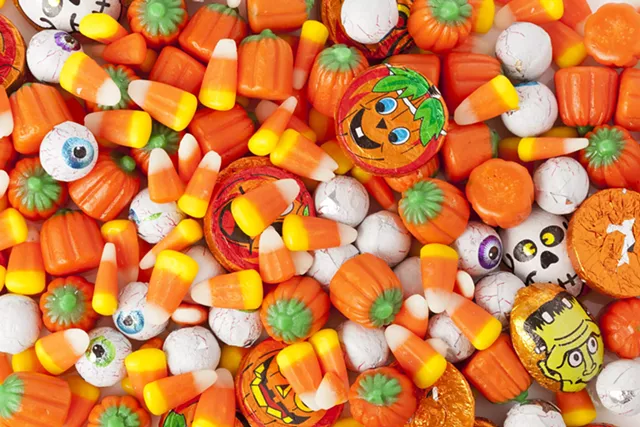 In our October issue, we asked kids to write about their favorite Halloween night. Below, find the winning entries. Mateo and Drew each receive a $25 gift certificate to Crow Bookshop in Burlington.
Mateo Baker-Djele, 12, Burlington
The coldness bites at my cheeks
Like birds with sharp beeks
But I don't really mind
As long as my candy income is not confined
My candy bag is filling up
It almost weighs as much as a new pup
Twix, Snickers, M&M's delight
I won't let my siblings have even one bite
Halloween is coming to an end
Can't wait 'till next year to do this again

Drew Thoeni, 9, Hyde Park
Crunch, crunch, crunch. You think it's leaves,
But it's really bones that are cracking on each step.
Whoosh! You think it's wind rushing through your hair,
But it's really a witch overhead!
"Trick or Treat!" You think it's a human,
But it's really an alien!
Find the latest writing prompt in the Just For Kids section of our November issue. The deadline is November 15. Happy writing!